July 26, 2021 
5 Key Strategies for Building a Brand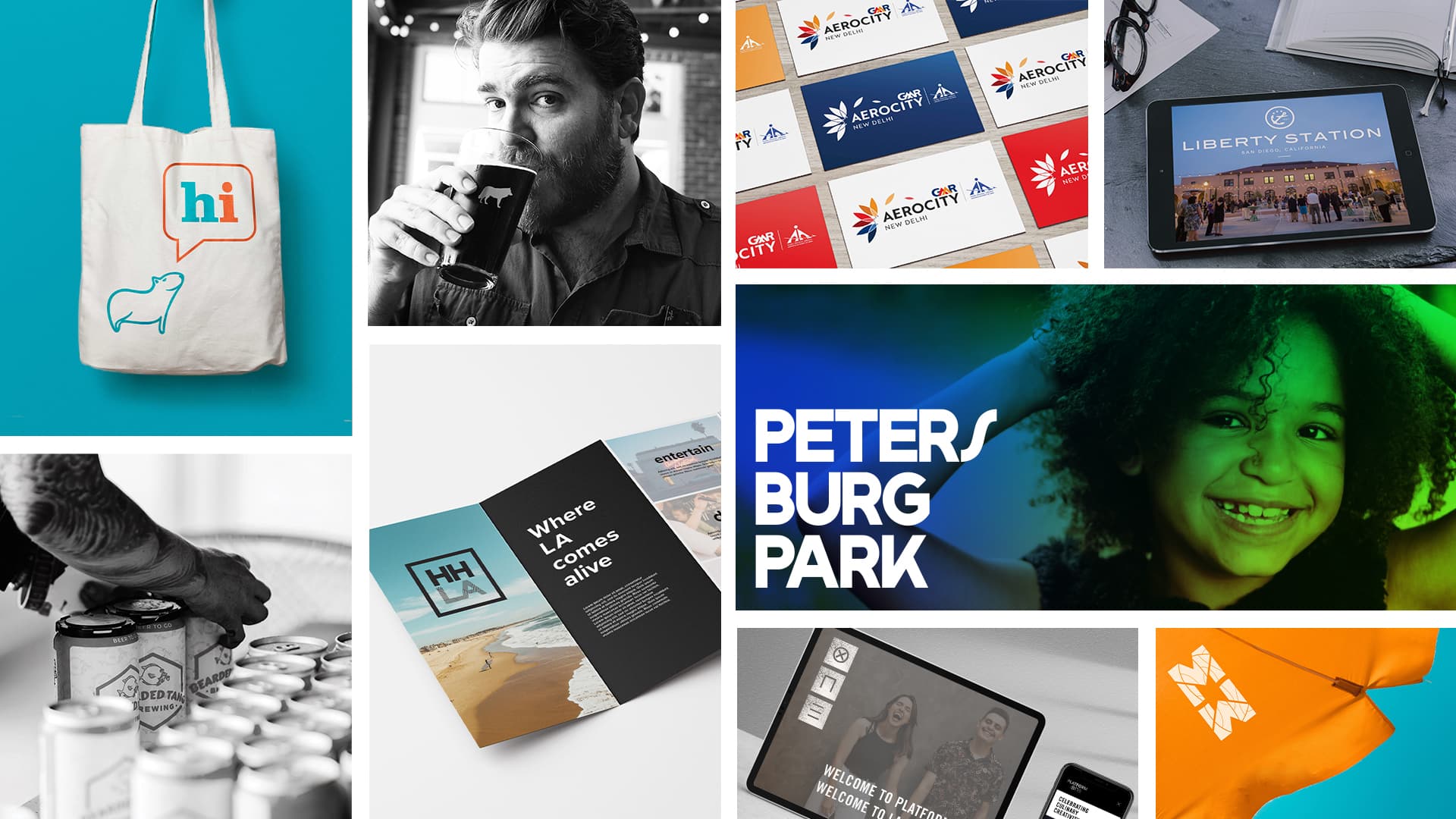 It is no secret that our world has changed over the past 18 months.
Across the globe we have seen our families, communities and places of work be altered by Covid-19, social injustices, and economic challenges. These obstacles are shaping communities' responses to development, design, and ultimately the creation of healthy and meaningful spaces to gather, reconnect and rebuild lives. ‍
As a people-focused team of designers, we believe that our mission is to work sensitively with communities, developers and dreamers to craft engaging brands that foster meaning for their audiences.
Now looking to reboot our economies, communities, and environments, we must first identify the essential design principles that get brands back on track. Suzanne Redmond Schwartz and Cody Clark, Principals and brand design experts at RSM Design, have teamed up for a conversation on how to build a strong brand. ‍
How you discover your brand requires an in-depth process of examining several components of your story. These essential pieces to your brand strategy are: your vision, audience, mission, core values, and personality.
1. Uncovering An Authentic Brand Vision

A vision is no longer an afterthought. Today, it's an essential first step in explaining your promise to your market. This means that the thoughtful and impactful brands stand out. These brands ultimately drive positive market positioning, loyalty, and economic success.
To begin the brand process, it is critical that you articulate what your organization stands for. We believe that "beginning with the end in mind" your team must ask those big questions to evaluate and ultimately define your DNA.
At our branding firm, we tackle this inside-out process by engaging the community through surveying experiences and leading a guided conversation. Establishing a clear vision is the first step towards a sustainable and engaging brand.
Located in Los Angeles, HHLA is an iconic venue for entertainment. The vision for this project was rooted in crafting a destination designed for foodies, film buffs, families, tourists and adventure seekers. By first creating the groundwork for the brand story, our team was then able to transform HHLA into a branded environment that speaks to the life and culture of Los Angeles.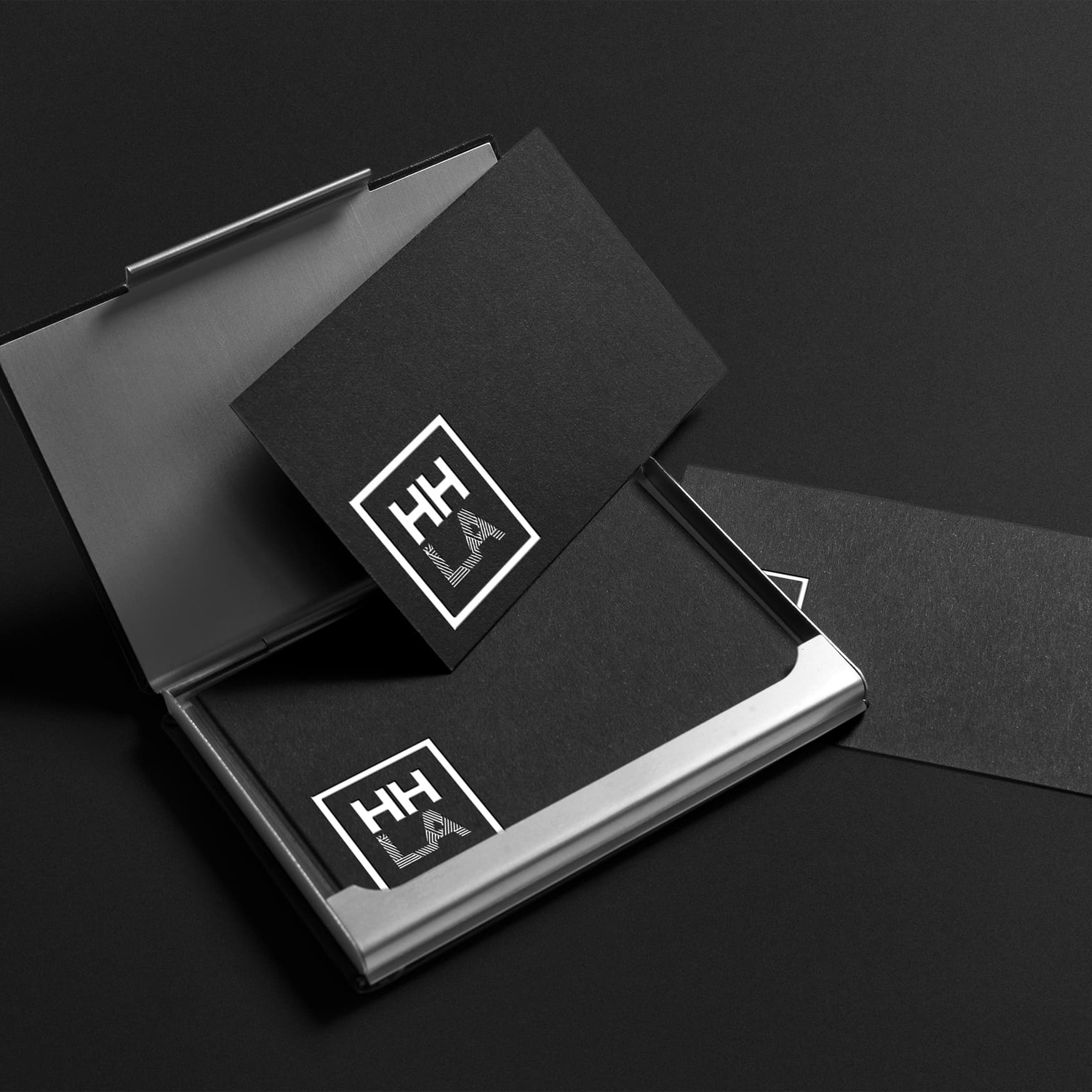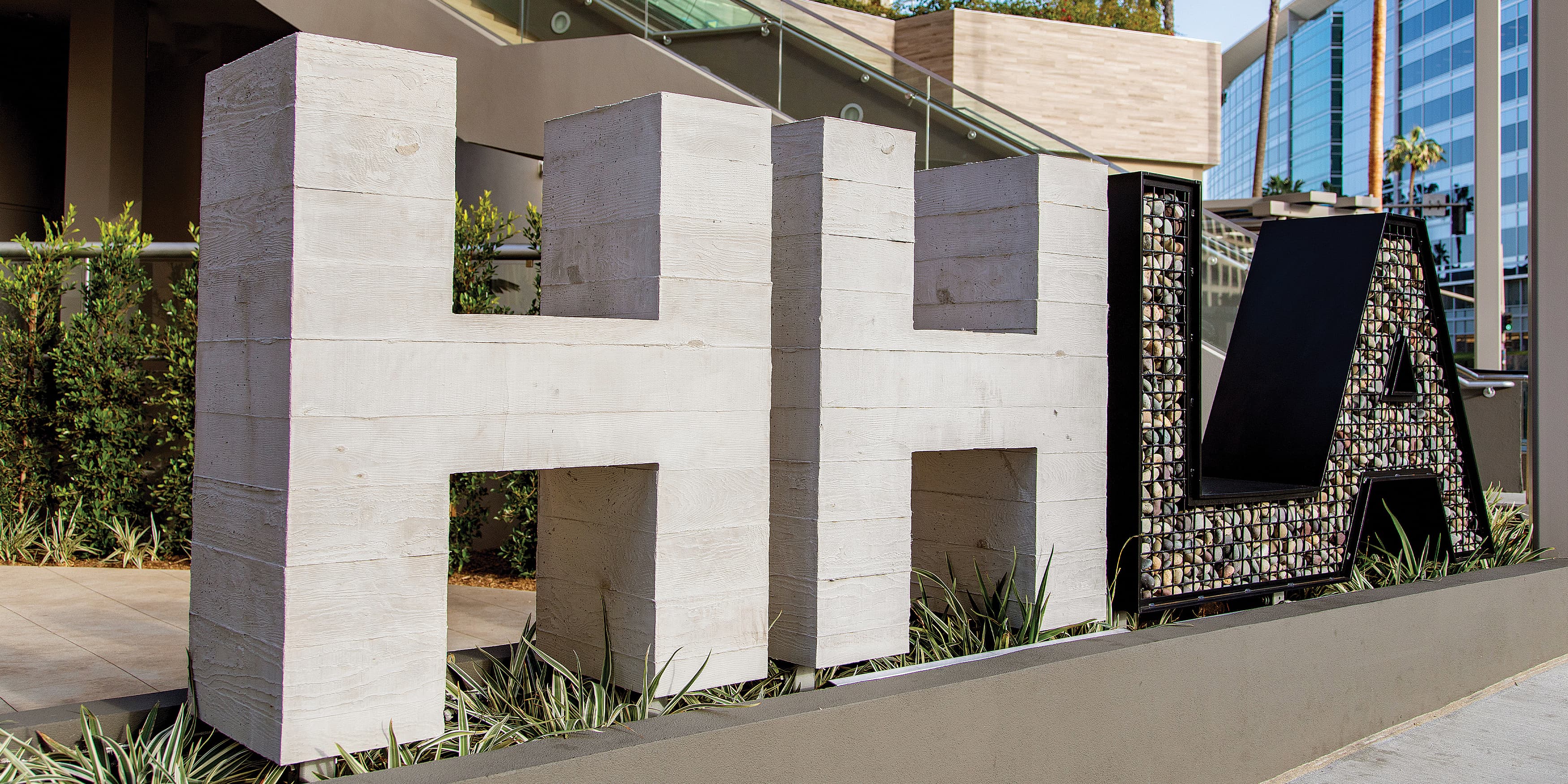 2. Captivate your Target Audience
Behind every great brand experience is a loyal following. A powerful brand is a mirror that reflects your market. Defining your audience allows you to position a brand in a voice that directly appeals to a group's desires and needs.
There are several factors to consider about an audience including: age, gender, income, values, lifestyle, and other organizations they connect with. In our team's experience, individuals often gravitate towards brands that have a unique character and a strong point-of-view. People prefer brands that they can identify with at a deeper level.
Recently, our design team worked alongside the University of California, San Diego to craft a visual brand and logo design for Hospitality Information. The project's mission is to make life easier for the university community by providing access and tools to students, faculty and guests on campus with day-to-day questions. Essentially, they wanted to turn the concierge service into a branded experience.
By utilizing a people-centered design approach, this allowed the design team to navigate the complexity of such a service. With a specific attention on the community, the identity design for the service emerged by focusing on clarity. Implementing branded touch points encourage guest interaction and speak directly to the audience.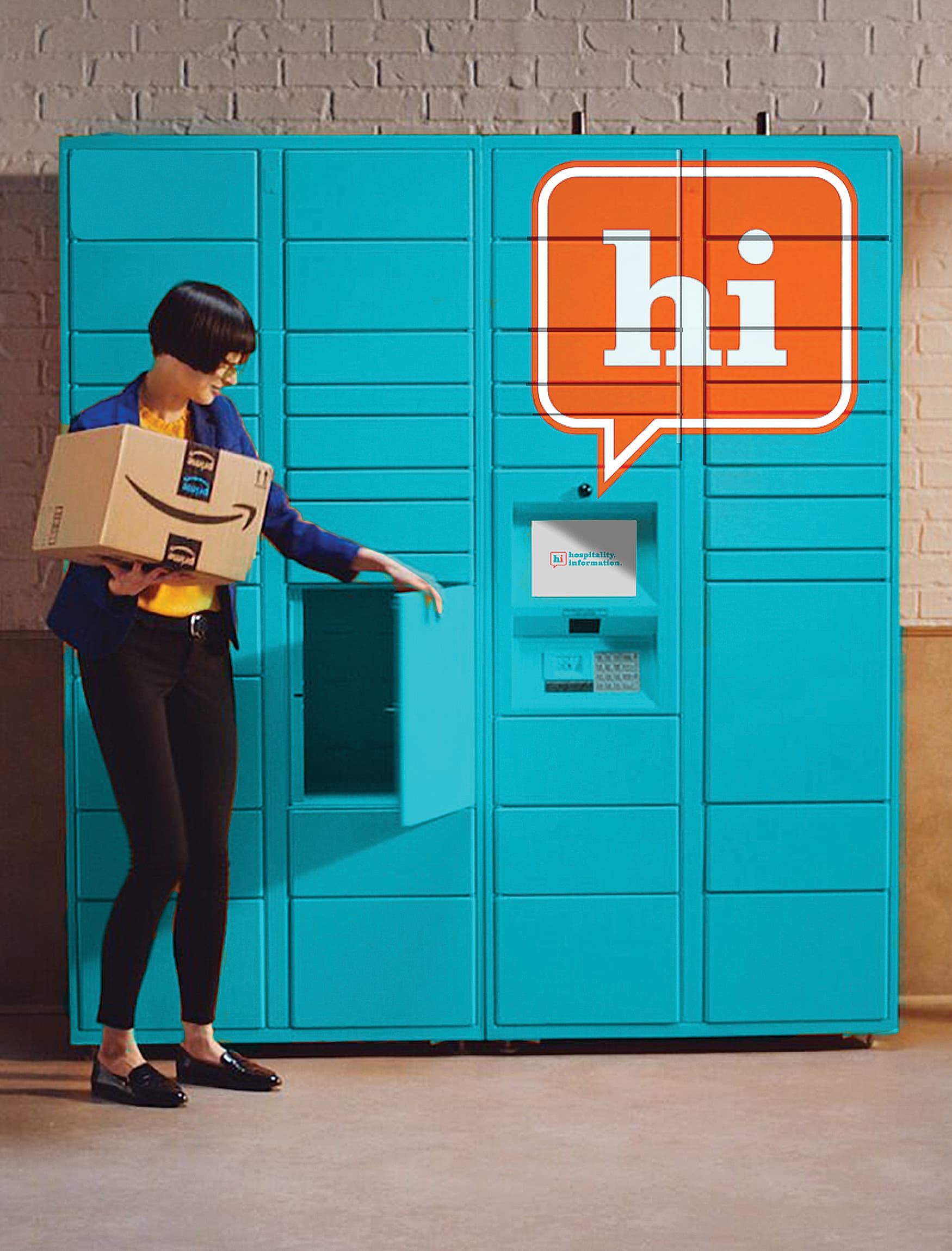 3. Define Your Organization's Mission
In order to create a brand that has meaning and relevance, it's vital to understand your mission statement. What is the why behind what you do?
Our team is working on the branding behind the new Petersburg Park. The park stretches beyond simply being a piece of the landscape. It's desire is to serve as a brand experience that reimagines what the city's fabric and community will look like for future generations. It's an inspiring place that honors people of all economic status and cultural backgrounds.
In the early days the site was home to a thriving neighborhood. But in the 1980's, residents and business owners were evicted, and the entire community was bulldozed for the development of a baseball stadium. Since 2016, The City of St. Petersburg has been working on plans to redevelop the area once again. This time with a different goal in mind: honor the place's past and restore a destroyed community.
By understanding the organization's mission, our team is able to create a visual identity that clearly communicates the brand story and in turn develops brand awareness. Utilizing environmental graphic design and signage applications that reflect the identity system, the park will be transformed from an abandoned site to a landmark rich with culture.
4. Define Your Brand Beliefs And Values
Brand values are the foundational principles on which a company stands. Your core values should ultimately reflect your brand mission. This allows your brand to become memorable and consistent, as well, it also builds trust and enables brand loyalty.
In Southern California, Liberty Station is a living brand that has held true to its core values since the beginning of its time. Grounded in military tradition, the San Diego site was first developed as a Naval Training Center. Today, Liberty Station thrives as a revitalized place for the community to gather, dine, shop, and engage with art. It is also a space to honor the destination's historical story.
Our team worked to create an identity package which reflects the project's values and inspires the neighborhood. By identifying three main core values (History, Future, and Community) the design team crafted a set of graphic symbols that ultimately blended to create the visual logo mark.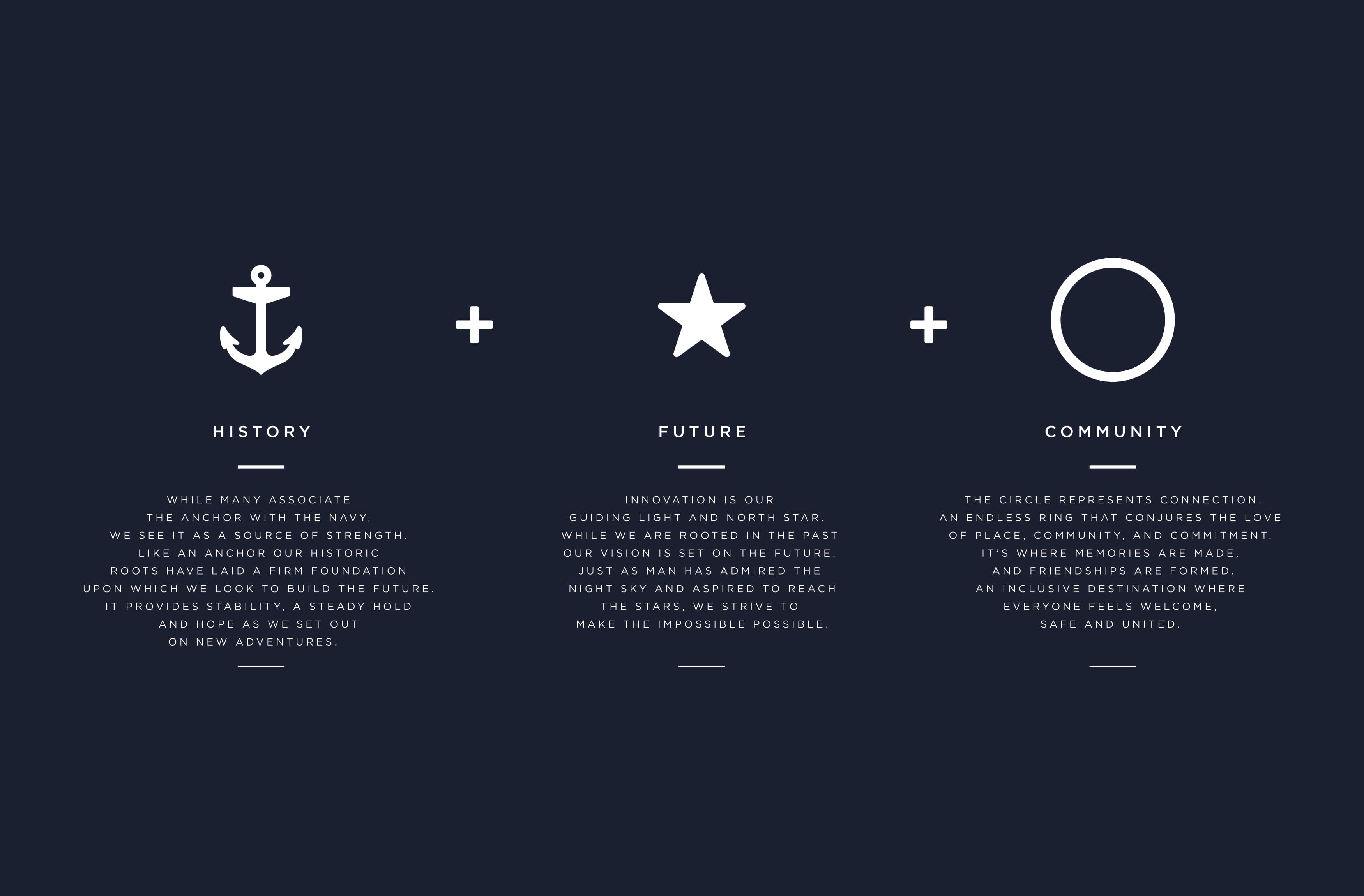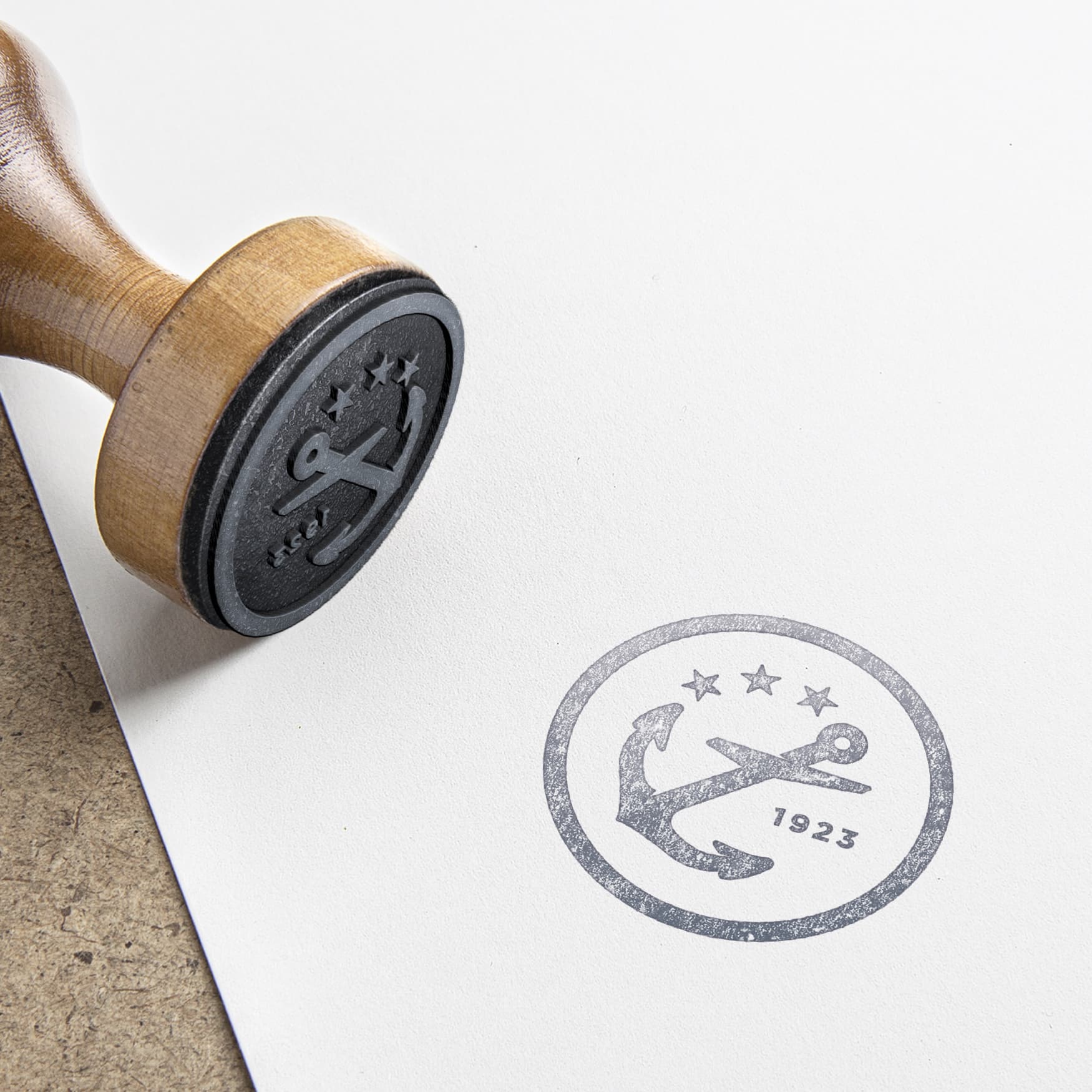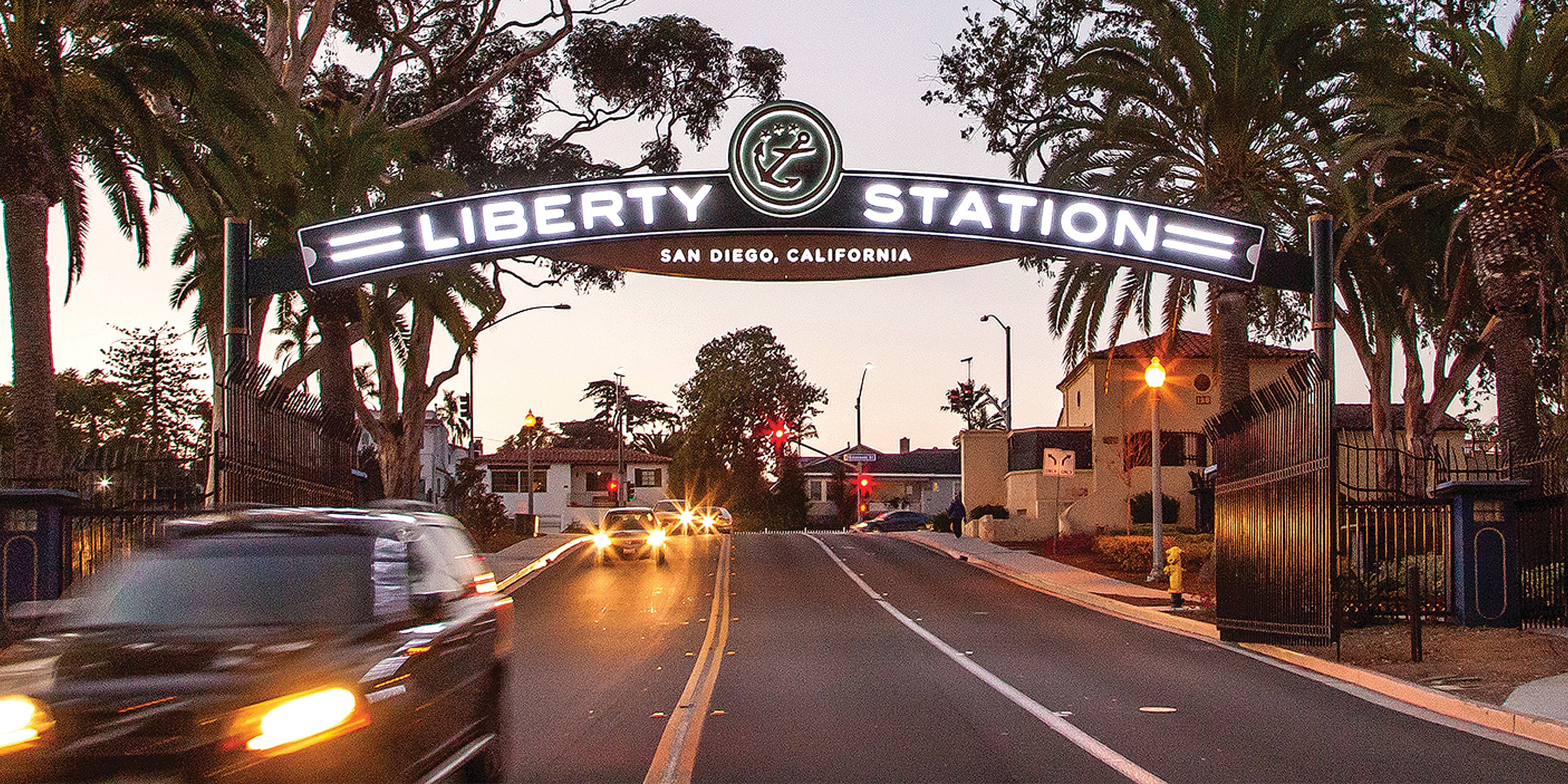 5. Live Out Your Brand's Personality‍
Lastly, is how you define your personality. Our tip? Keep it authentic.
This piece of the puzzle creates a framework for guiding your organization closer towards your mission and therefore your audience. It engages your community in a way that sparks an emotional response.
Personality can then be translated to the physical space for a greater brand recognition, through applications such as placemaking, programming, and marketing. These elements allow your guests to feel connected and delighted.
Proud to be bold in flavor and story, Bearded Tang Brewery captures the essence of personality. Their narrative is about three friends with a passion for creating great beer and a desire to share it with their community.
Our team developed an illustrative logo that is both quirky and humorous as it is refined. The overall brand identity design is targeted towards creating an enjoyable connection with guests. Today, the brewery in Orange County has created its own following and guests are equally as excited about the brand as its founders are.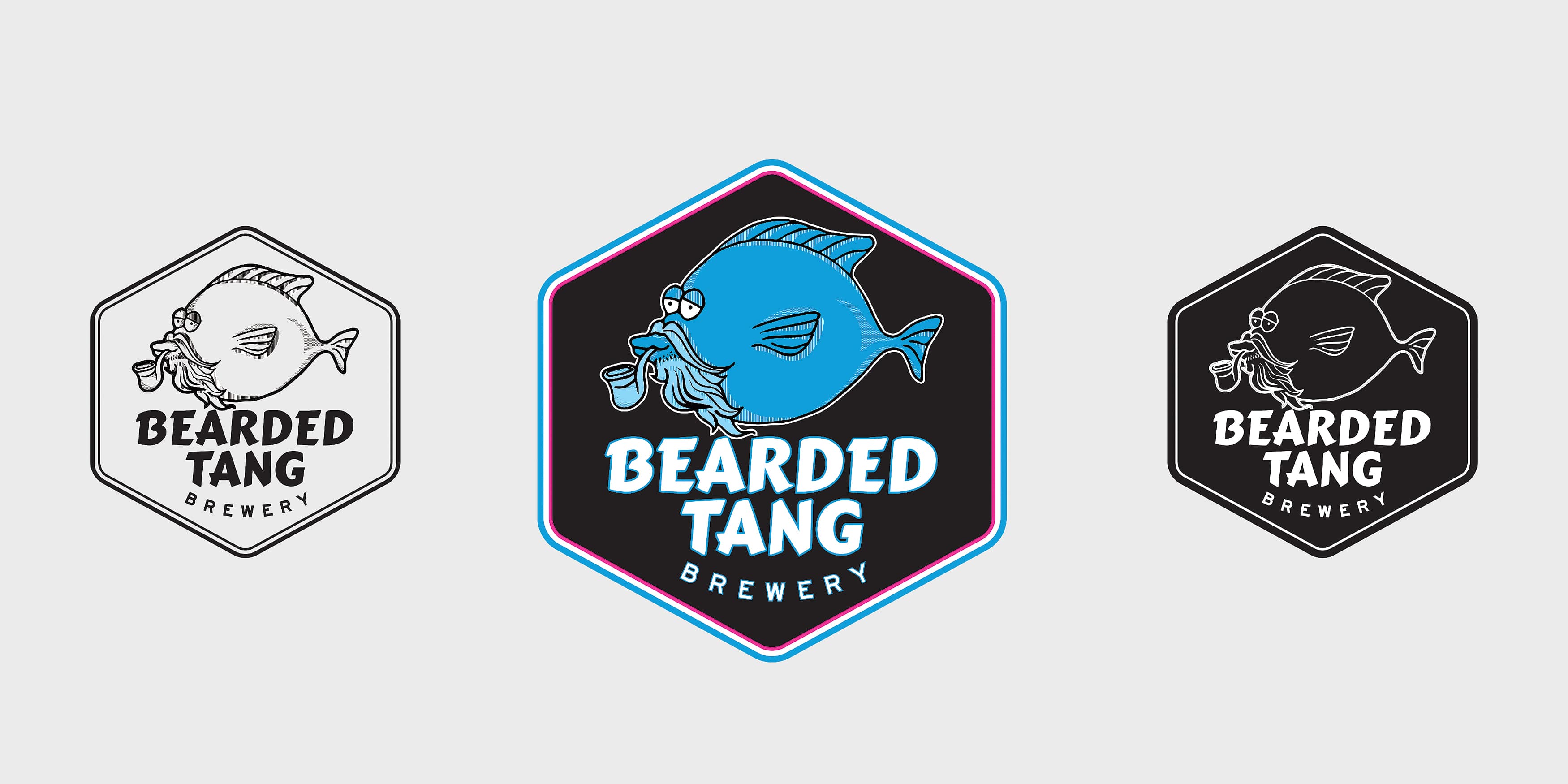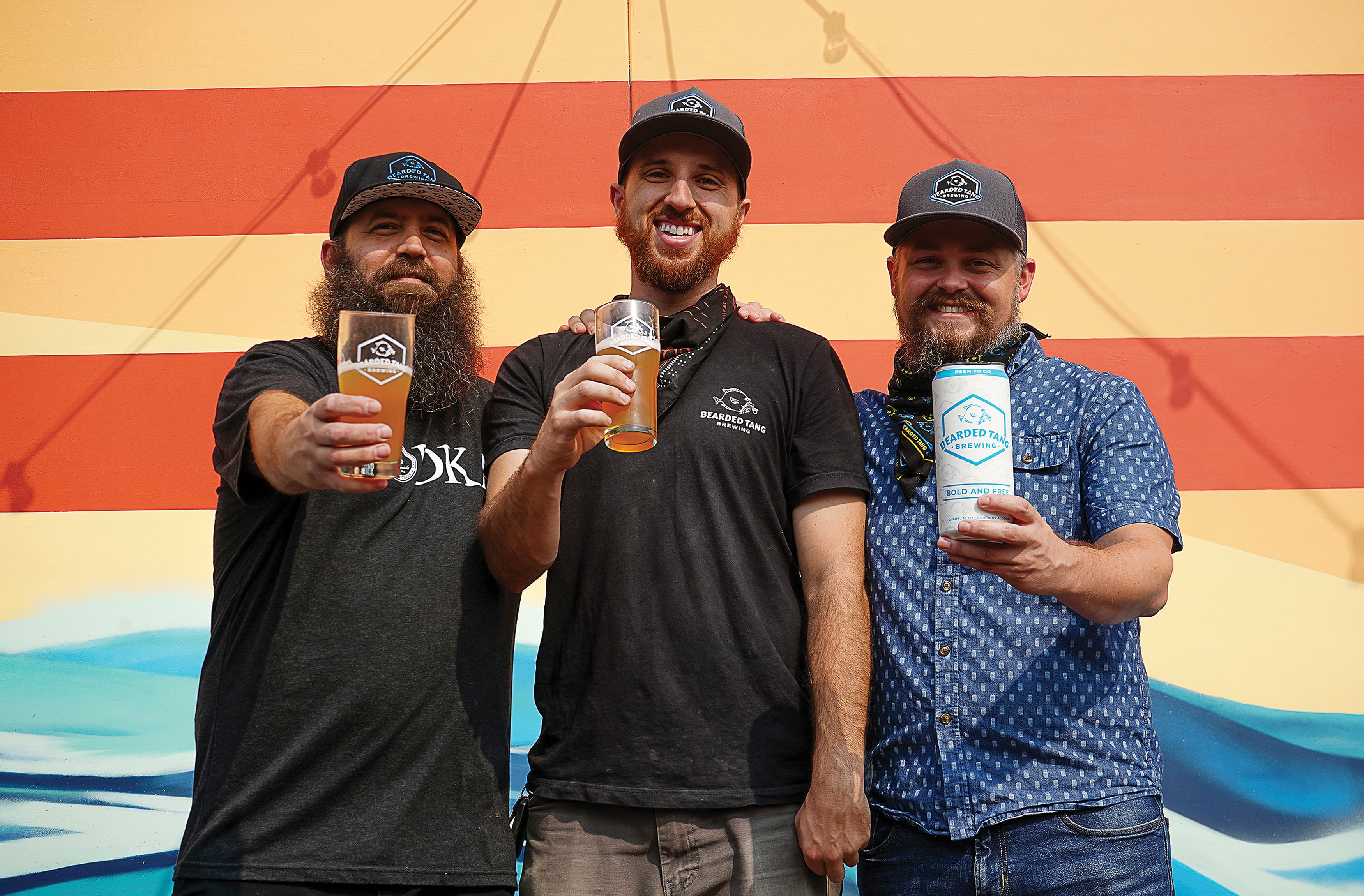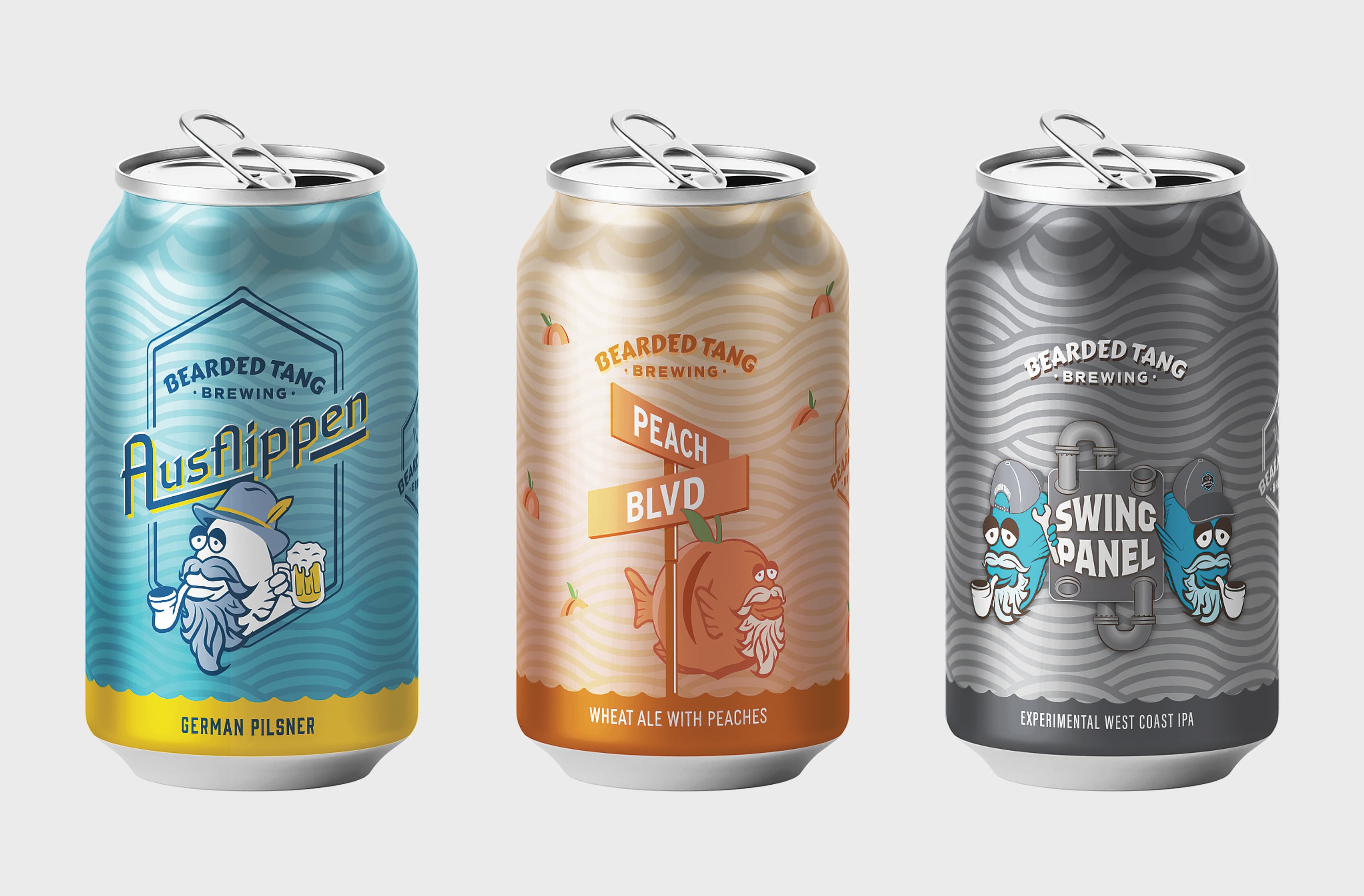 Ultimately, successful brands are built upon insights and strategy that drive the visual language. Developing a clear strategy is essential to positioning your brand and authentically engaging with your audience.
With the disruption of society caused by the pandemic, many of us are looking towards the future with a desire for renewed connection. We're looking for new ways to relate to our communities, workplaces, the spaces we inhabit and brands we choose to live alongside. Finding our identity in this new world will require diligent work and an internal check on who we are, similar to how brands and organizations will continue to evolve.
It's exciting to imagine where this sense of discovery will take us. But what's truly next for brands? It's simple: first, take a look inside.

Next Article
Loading next article…