April 22, 2022 
Transformative Healthcare Environments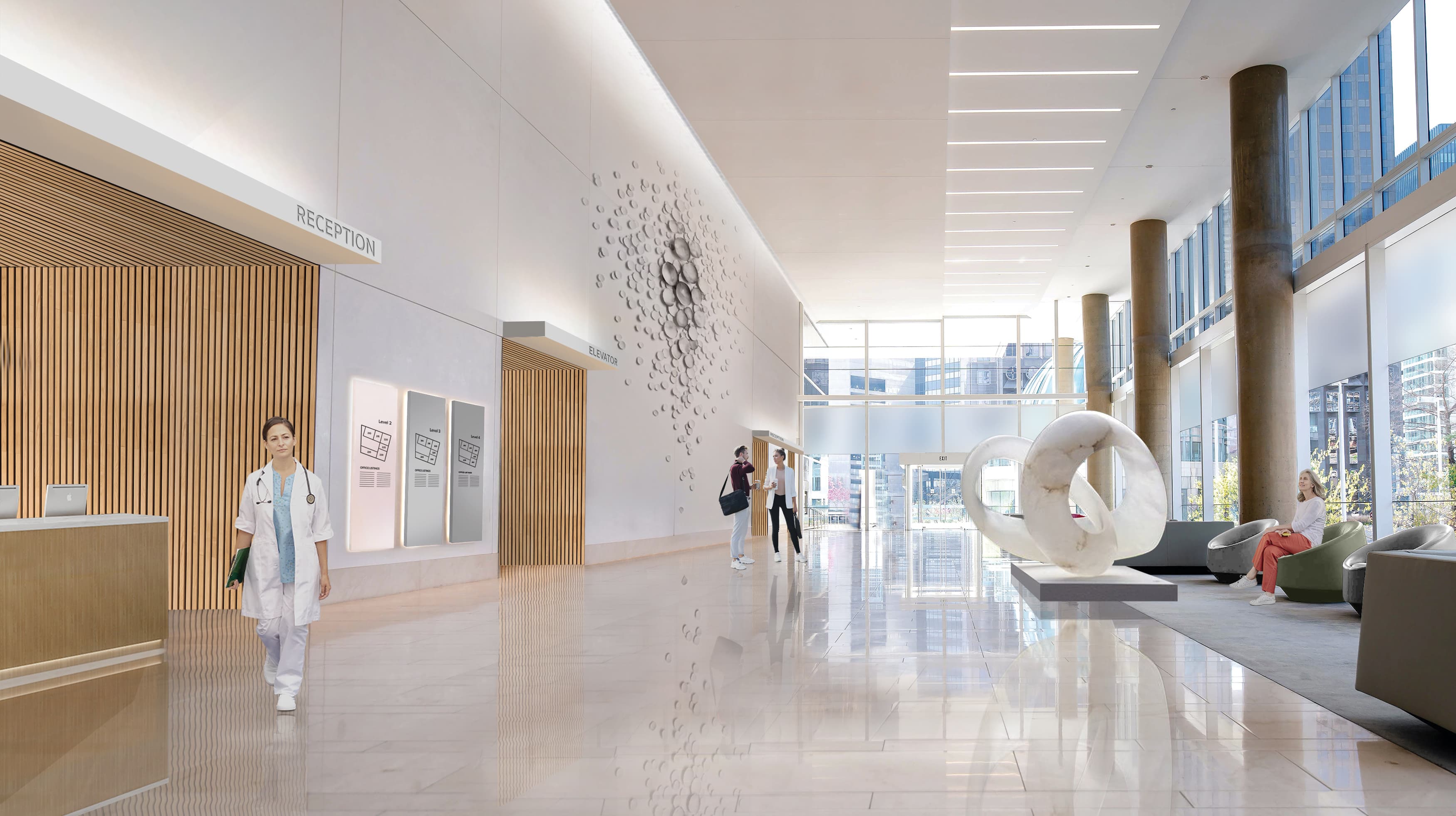 Most of us experience transformative moments through travel, art, music, human relationships, nature, cultural and spiritual enrichment and we emerge as better people with the desire to recreate them. A truly transformative experience prompts a meaningful and lasting change in one's life. We've all had them to some degree and they occur mostly at the subconscious level yet have profound impacts on us. Can we even really articulate what we felt during or after that awe inspiring moment or do we just feel imprinted in some way that resets our perspective and the lens through which we experience life? At RSM Design, we are continually exploring the intersection of human behavior and design to ensure that we create emotionally resonant experiences through our work.
There is actually a neurological process taking place in the brain, specifically as it relates to our experiences in the natural and built environment, the places and spaces we inhabit each day. For this reason, healers and caretakers in healthcare are increasingly recognizing the impact and benefits of nature. According to, A Prescription for Nature, PaRx, an evidence-based nature prescription program that allows doctors to prescribe annual national park passes and weekly time in nature:
"People who spend at least two hours in nature each week report significantly better health and wellbeing."
"Backed by hundreds of studies over several decades, research suggests that connecting to nature is one of the best things you can do to improve your health." - A Prescription for Nature
Similarly, the concept of neuromorphic architecture explores how the built environment affects human emotions, behavioral, physiological responses and social relationships. We think, we feel and the body responds with a cascade of chemical and physiological responses. As part of our shared effort to improve human health and inspire healing, there is increasing momentum to design architectural features around and within buildings that support this process. An increasing amount of research establishes links between health outcomes and one's experience of the built environment. As experiential designers, we can support elevated emotions through spaces filled with sensory rich features such as nature, art, music, intuitive wayfinding, communal space and human connection. At RSM Design, we connect people to places through branded environments, placemaking, wayfinding and signage. Our goal is to move from transactional environments to transformative experiences.
‍
Re-Making the Human Healthcare Experience
An inspiring example of a transformative approach to healthcare design is the new UCSF Helen Diller Medical Center at Parnassus Heights in San Francisco designed by Herzog de Meuron and HDR.
"The Hospital of the Future must be a new kind of hospital. A more human experience. A natural environment. It's a place that invites people in—patients, providers, and learners—and reflects the culture and diversity of its community."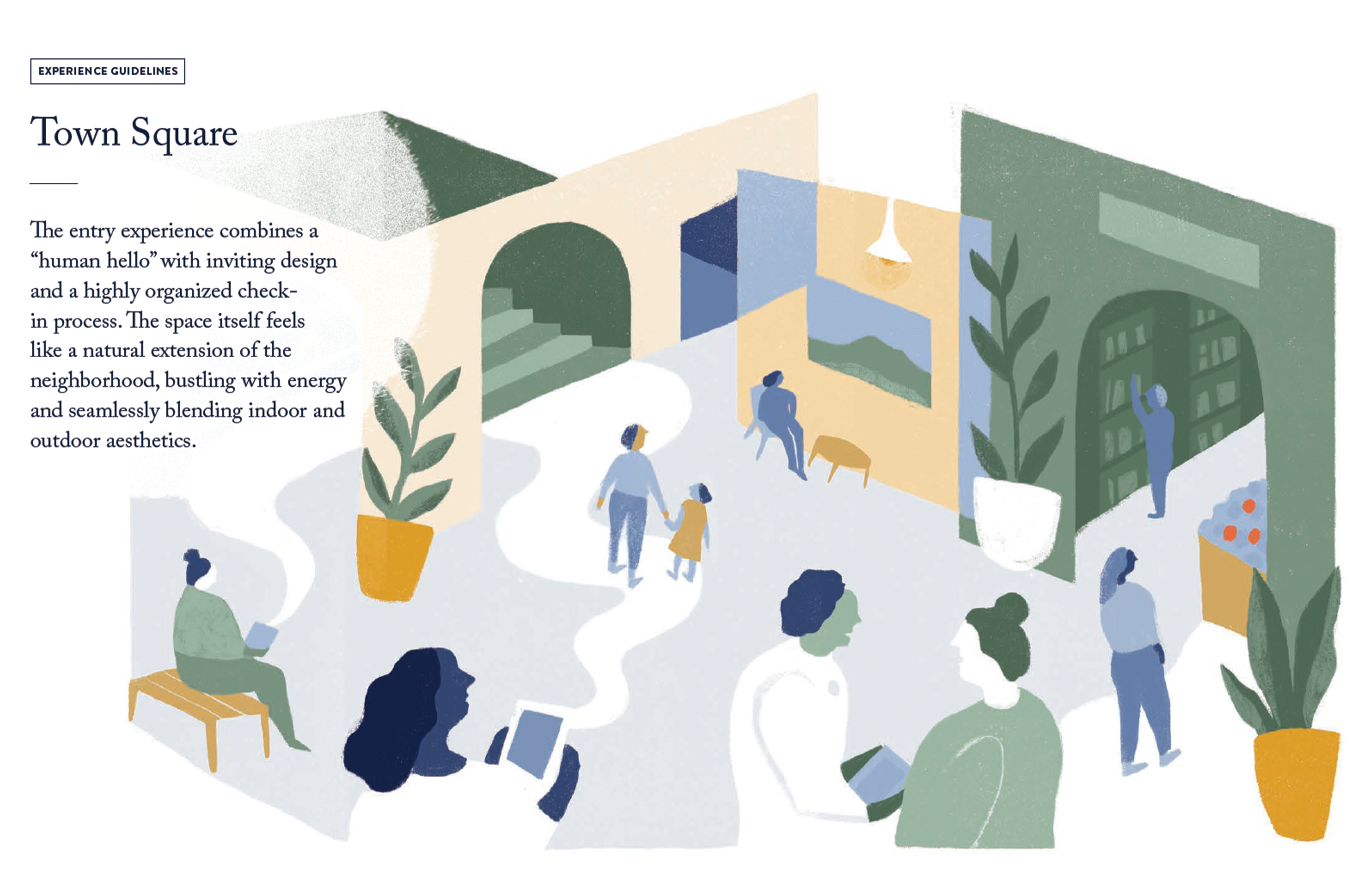 UCSF underwent a visioning process to support a more imaginative based approach unencumbered by the boundaries of current day practices. Experience guidelines were created and emotional benchmarks established throughout all transition points from arrival through recovery.
Identifying how we want an environment to emotionally impact people is a powerful starting point for meeting the human needs of those we are designing for. To be effective, RSM Design applies a Principle Centered Design approach to engage at every human level—the body, the mind, the heart and the spirit. It's a whole-person approach that radically defines the work we do.
The new hospital is envisioned to be a "Healing Habitat", a holistic experience and environment that fosters wellness for all. It will bring the outdoors inside with nature filled spaces, open and filled with natural light, views of outside, comfortable rooms that inspire healing, well thought out amenities and events for the community.
"The new hospital will provide an optimal healing environment that addresses social, psychological, spiritual, and behavioral components of health in one place" - UCSF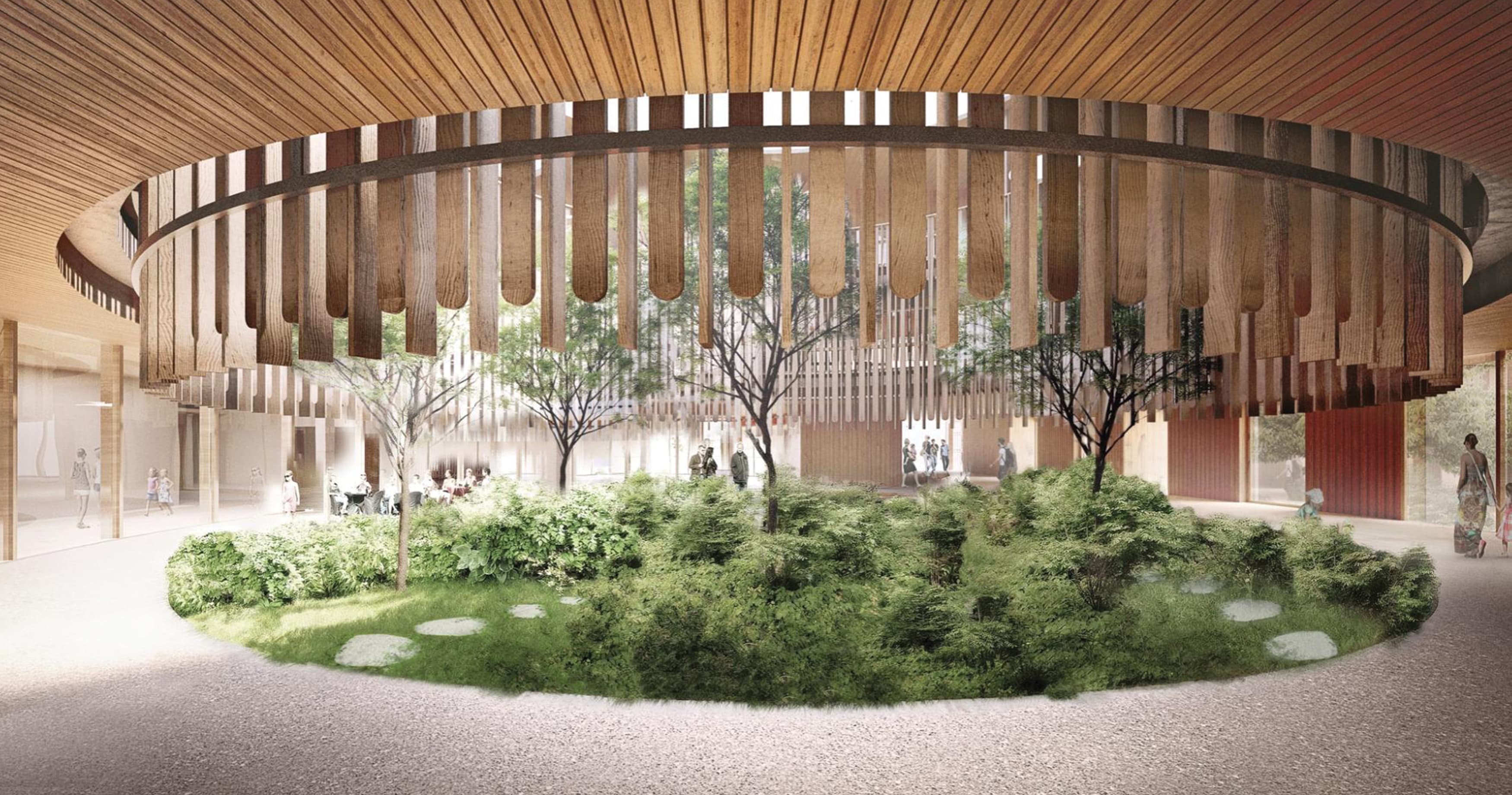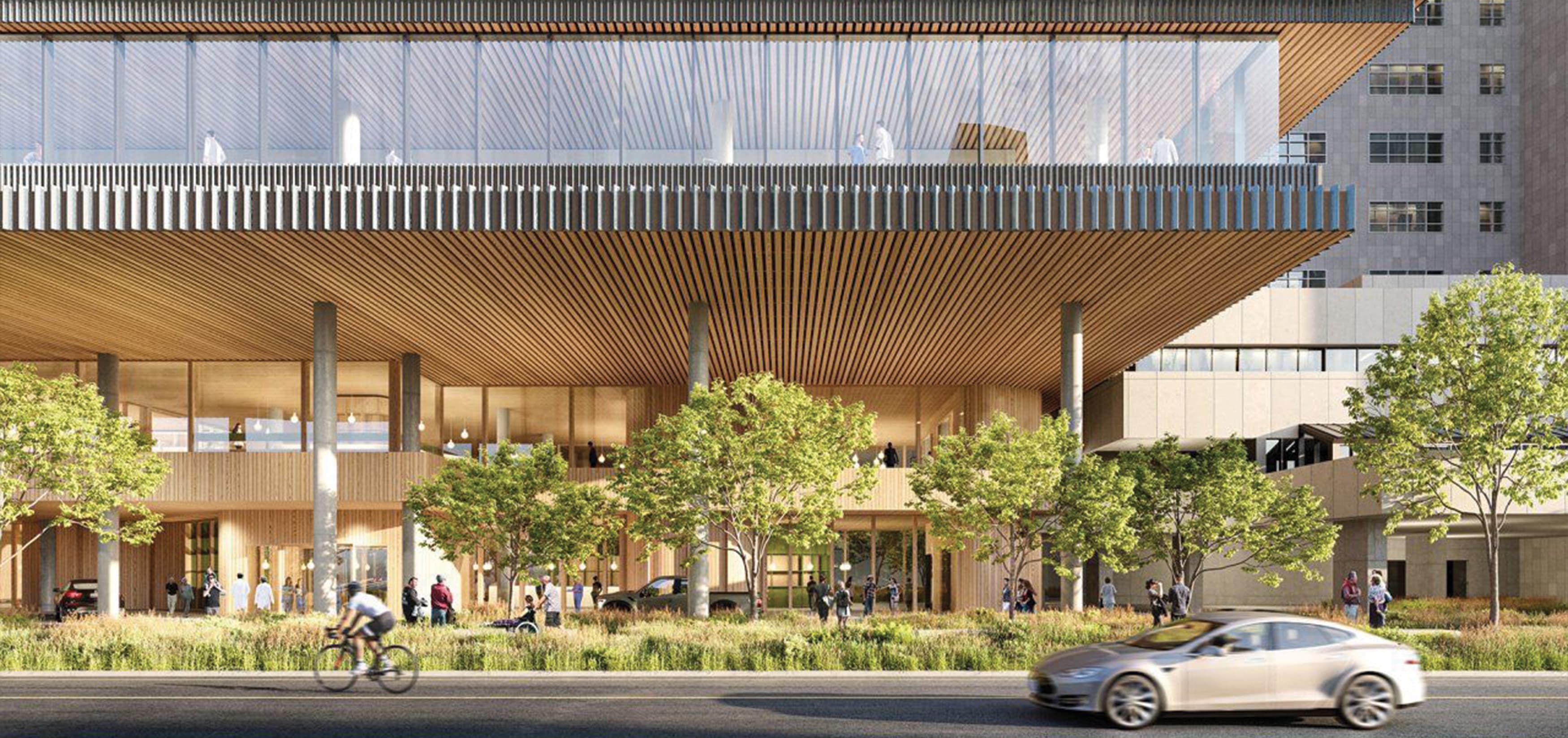 Transactional Environments to Transformative Experiences
The significant impact we can make as environmental graphic designers is to create transformative experiences. Architectural graphic design creates a strong sense of place, fulfills human needs, helps users find their way, and communicates a building's narrative, fostering a strong connection between the person and place. To be effective, our work has to engage at every human level—the body, the mind, the heart, and the spirit.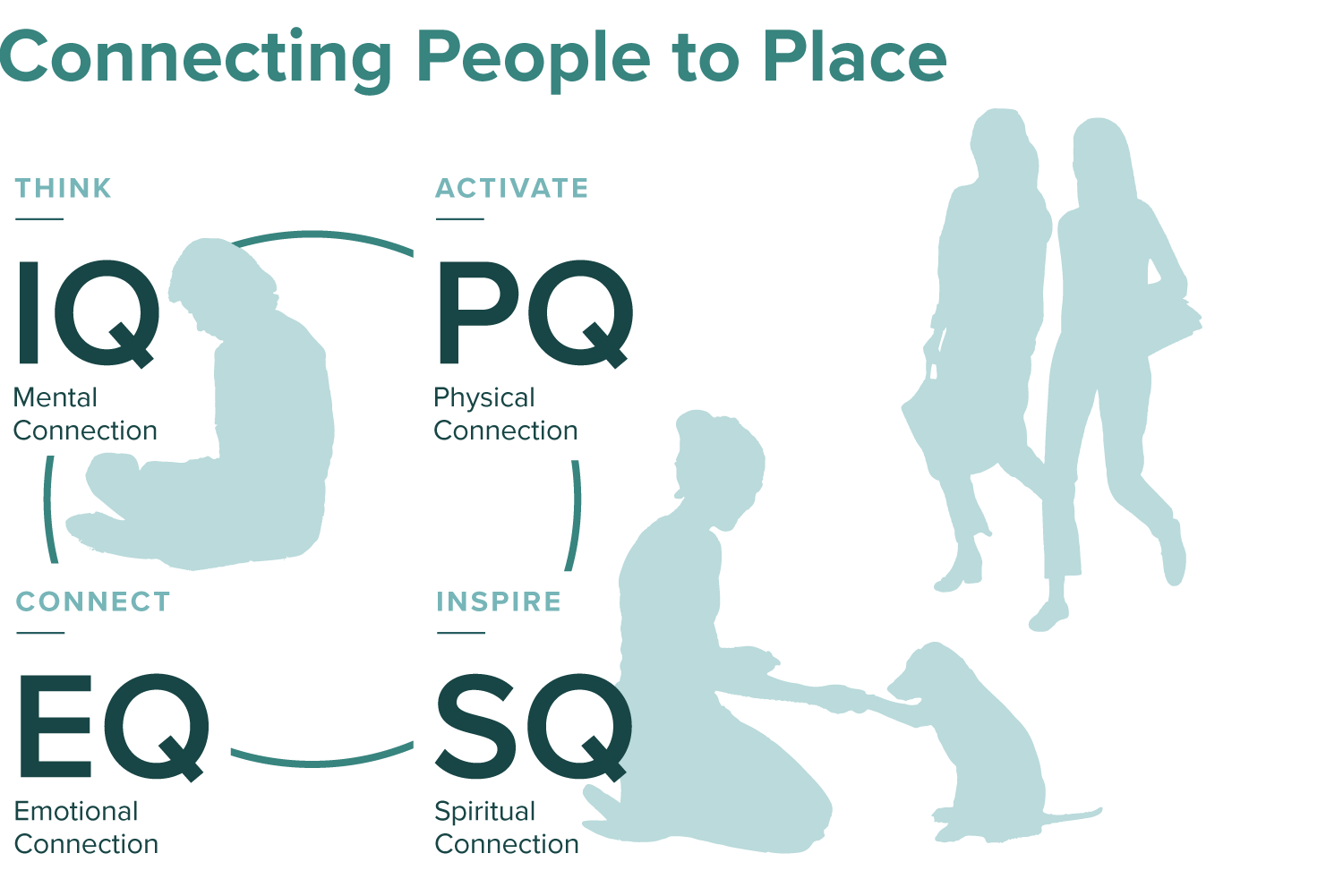 The ultimate aim of these places is to encourage visitors to stay longer, enjoy the journey and feel connected and ultimately transformed after they have visited. Visitors gain a sense of place and community and identify with the environment as their own. They then want to share memories with others and encourage them to visit as well.
‍Cultural institutions are a good example of spaces that create resonance and memorable experiences. They instill reflection and quiet interaction. We often feel engaged mentally, emotionally, spiritually and physically when located within a park setting that allows for movement and gathering spaces.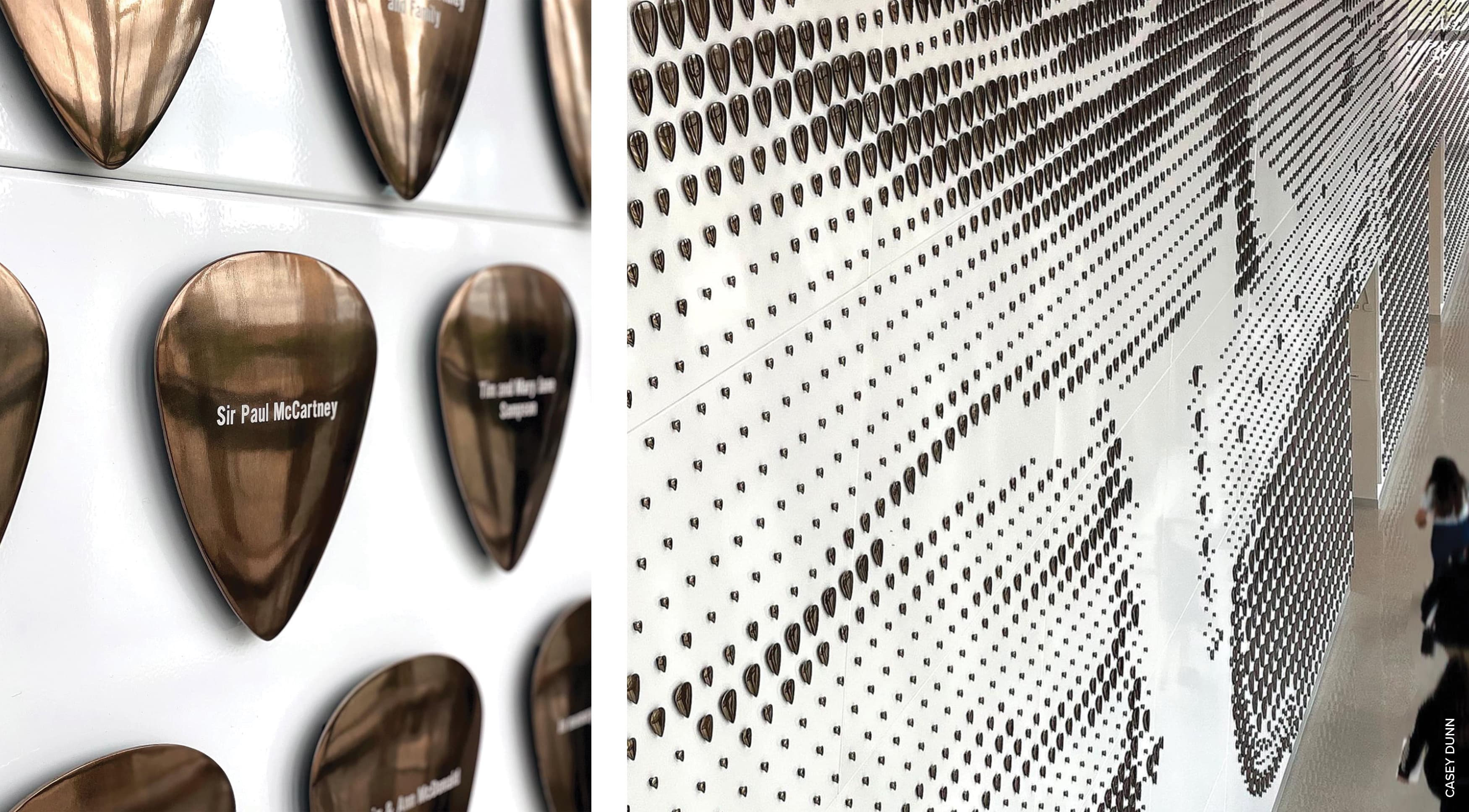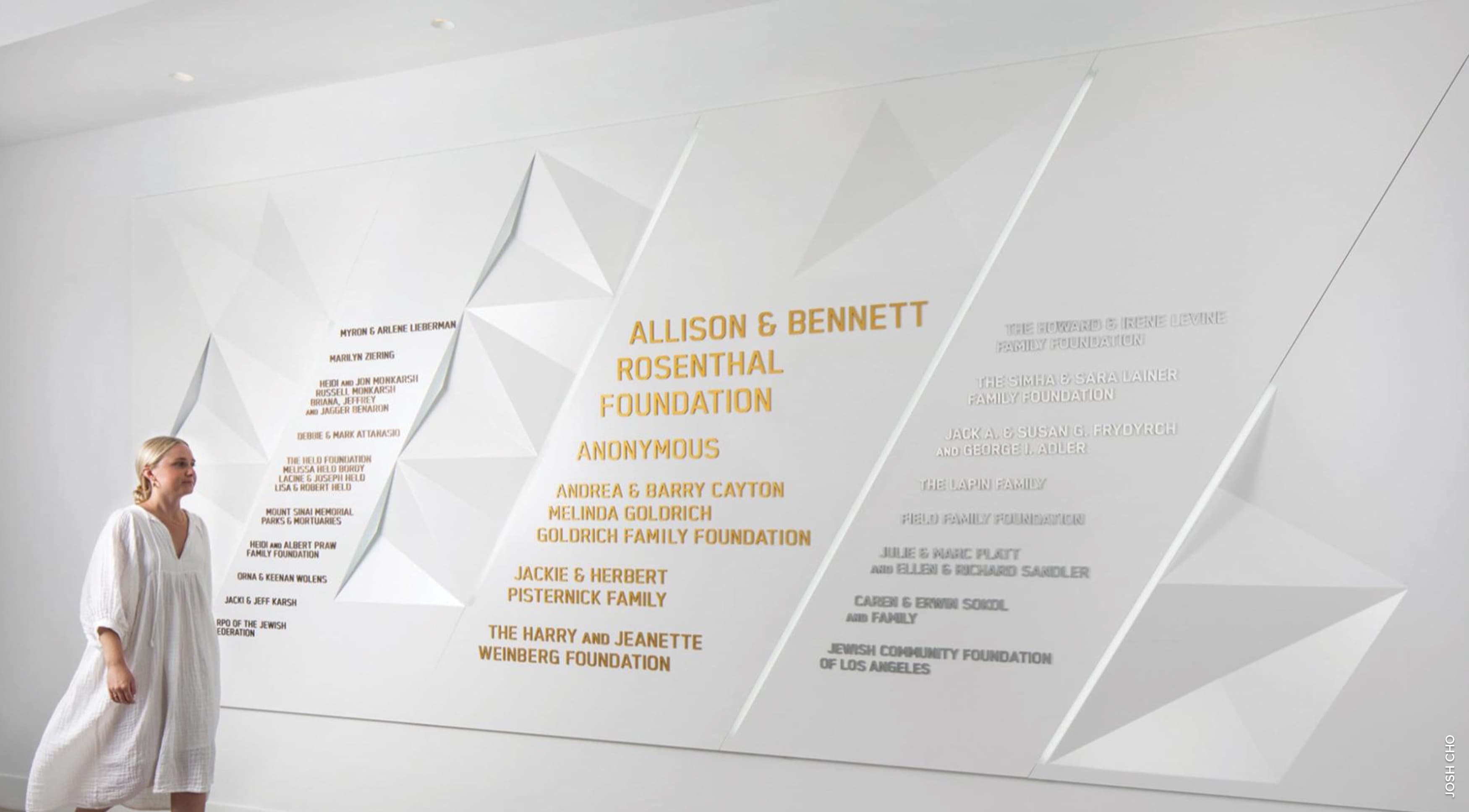 At RSM Design, we work to design for health and wellbeing across all projects, including the hospital environment. In our Health & Wellness Practice, our focus is to reimagine and redefine the patient experience through our collaborative planning and design process to create a truly transformational experience. What better place than where we go to heal, to infuse a sense of elevated emotions, connection and possibility through the use of nature inspired forms, graphics, art and interactive moments to share personal healing stories and encourage community.
Landmarks become intuitive visual cues that serve as wayfinding elements reducing the amount of traditional signage and visual overload. Clear and cohesive wayfinding that is effective and planned strategically can significantly lower the level of stress a visitor brings to an appointment and increase satisfaction with the overall experience.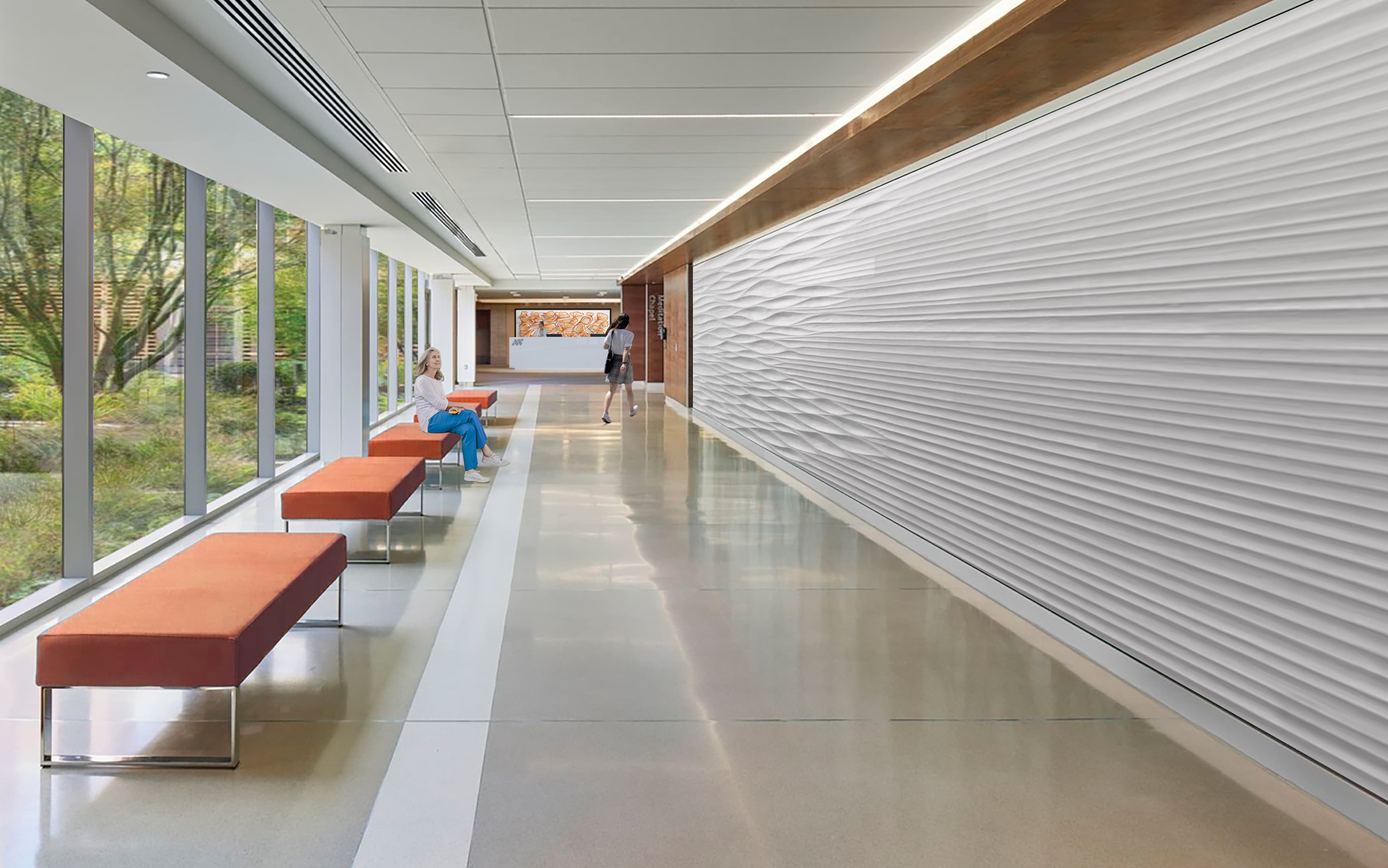 Wayfinding can be approachable and empowering when we think outside of the box while still designing for certainty and orientation. Engaging and welcoming signage supports a life affirming experience and a sense of possibility.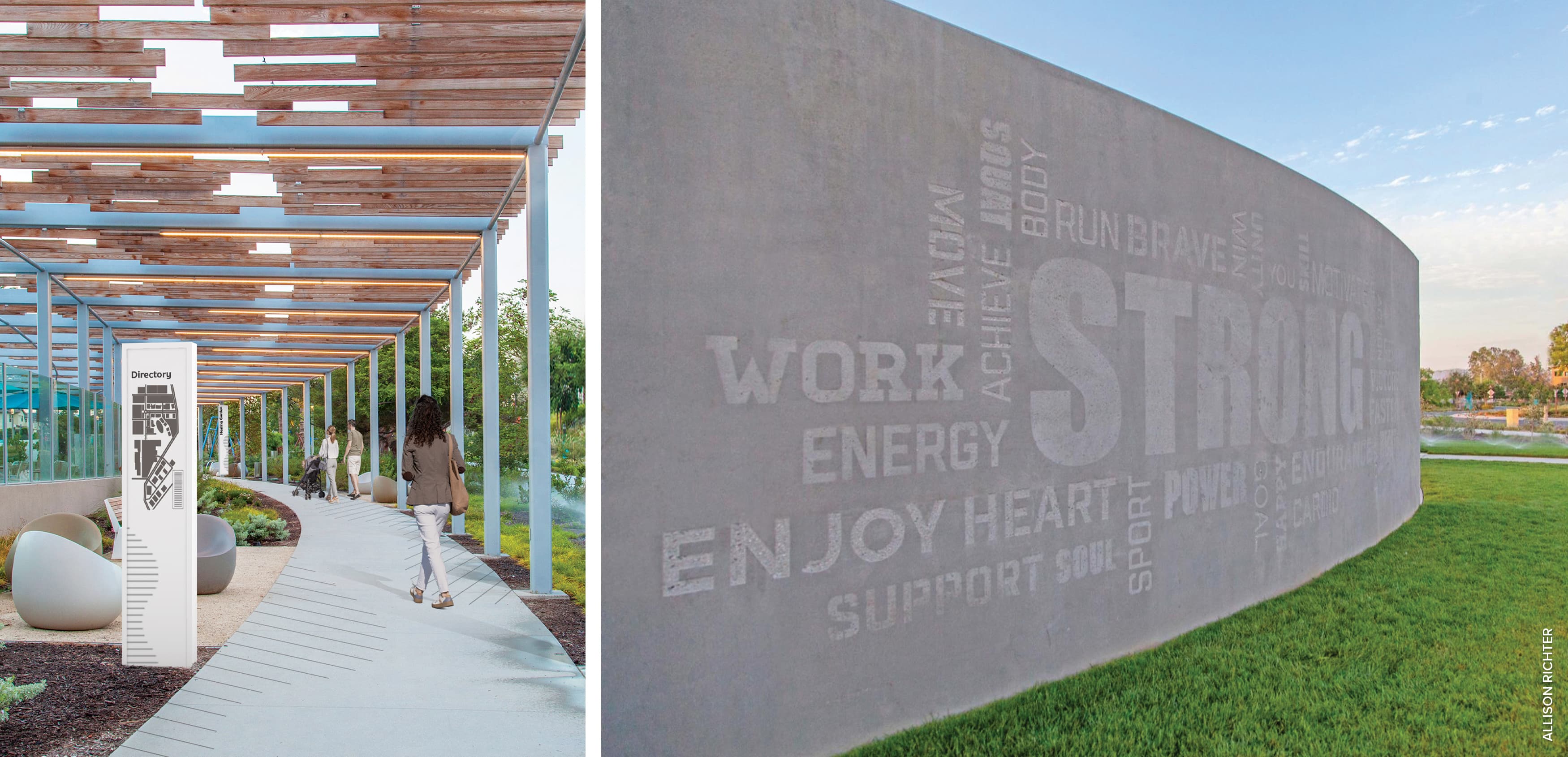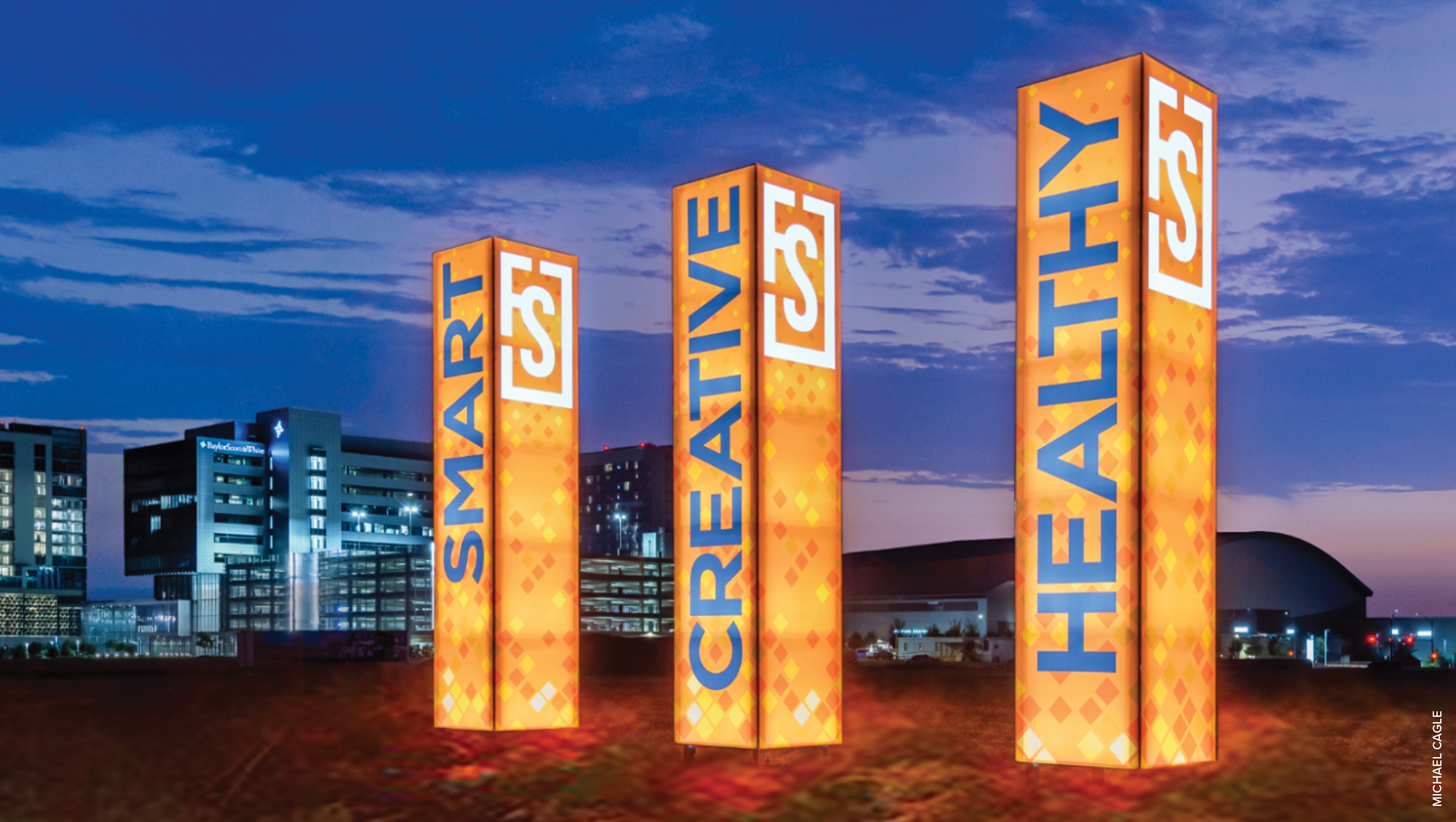 Places have the power to become part of a person's identity, particularly when they are authentic, when they stand for something. Making that connection requires a deeper level of sensitivity and understanding. The relationship of architecture and graphic design is a symbiotic alliance that orients, informs, and delights. It's a whole-person approach that radically defines the work we do at RSM Design.
‍
‍
Next Article
Loading next article…