September 29, 2022 
Healthcare Wayfinding & The Brand Promise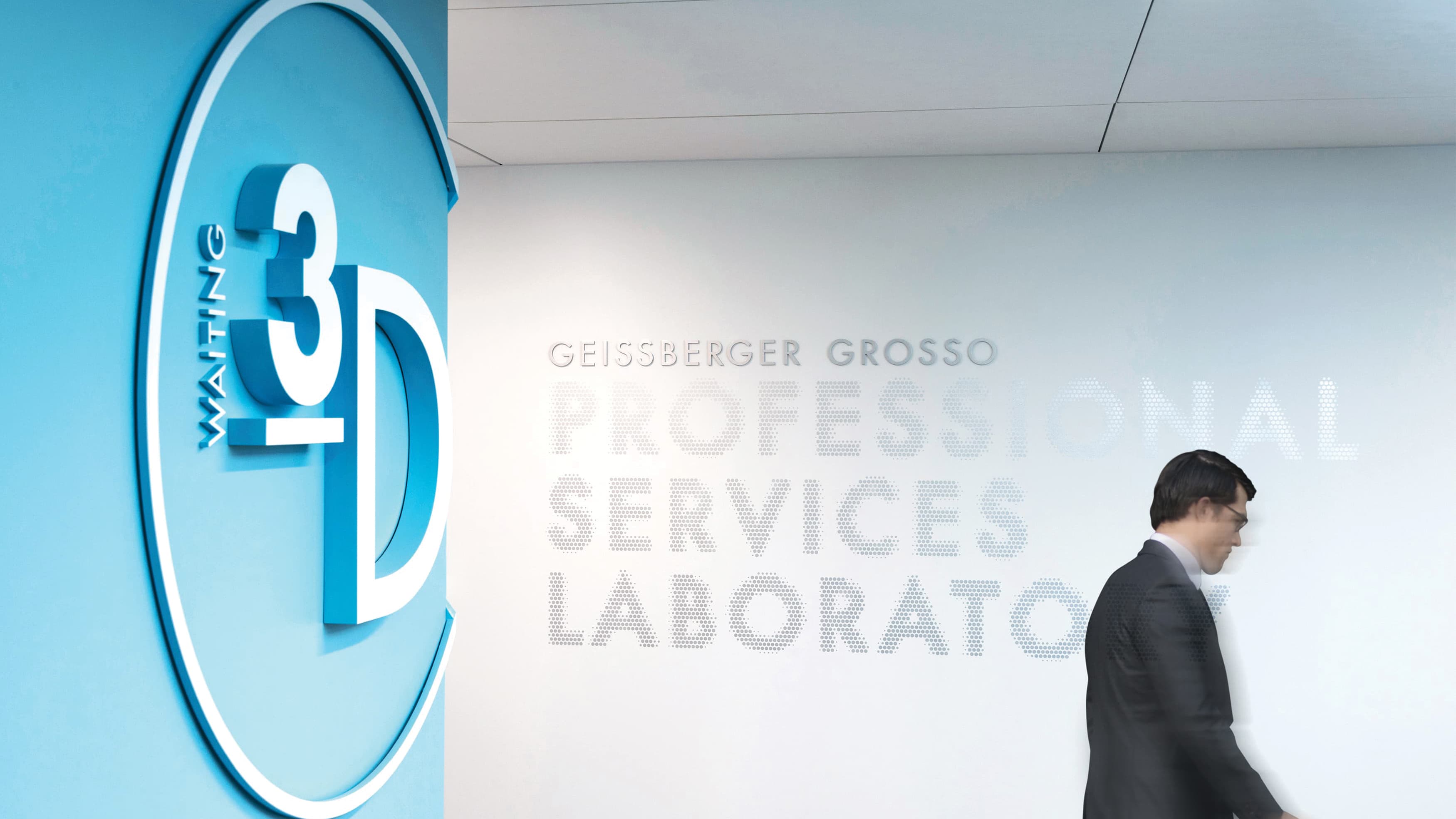 Better wayfinding can provide patients and visitors confidence and certainty in healthcare spaces.
With the pace of change in the healthcare market, a focus on creating environments that promote human connection have driven the need for a more unified brand voice and comprehensive wayfinding strategy. Central to this approach is building a framework of user experience points throughout the journey from pre-arrival brand introduction to on-site lasting brand impressions. Examination through this lens allows insight into the experience of patients, visitors and staff and their unique physical, spatial, emotional and mental needs at each juncture, and that can be positively enhanced by a supportive built environment.

By making the patient and visitor experience more intuitive and less stressful, a comprehensive and strategic wayfinding strategy can alleviate the anxiety that comes with uncertainty.

At RSM Design, our people-centered approach to wayfinding begins by identifying unique experience points within the patient and visitor journey where people engage directly with the healthcare brand by moving through or interacting with the built environment. Each step of that journey is an opportunity to empower patients and visitors with agency and give them choices that inspire confidence and create a more positive experience.
‍
These "experience points" along the journey fall into three main categories:
‍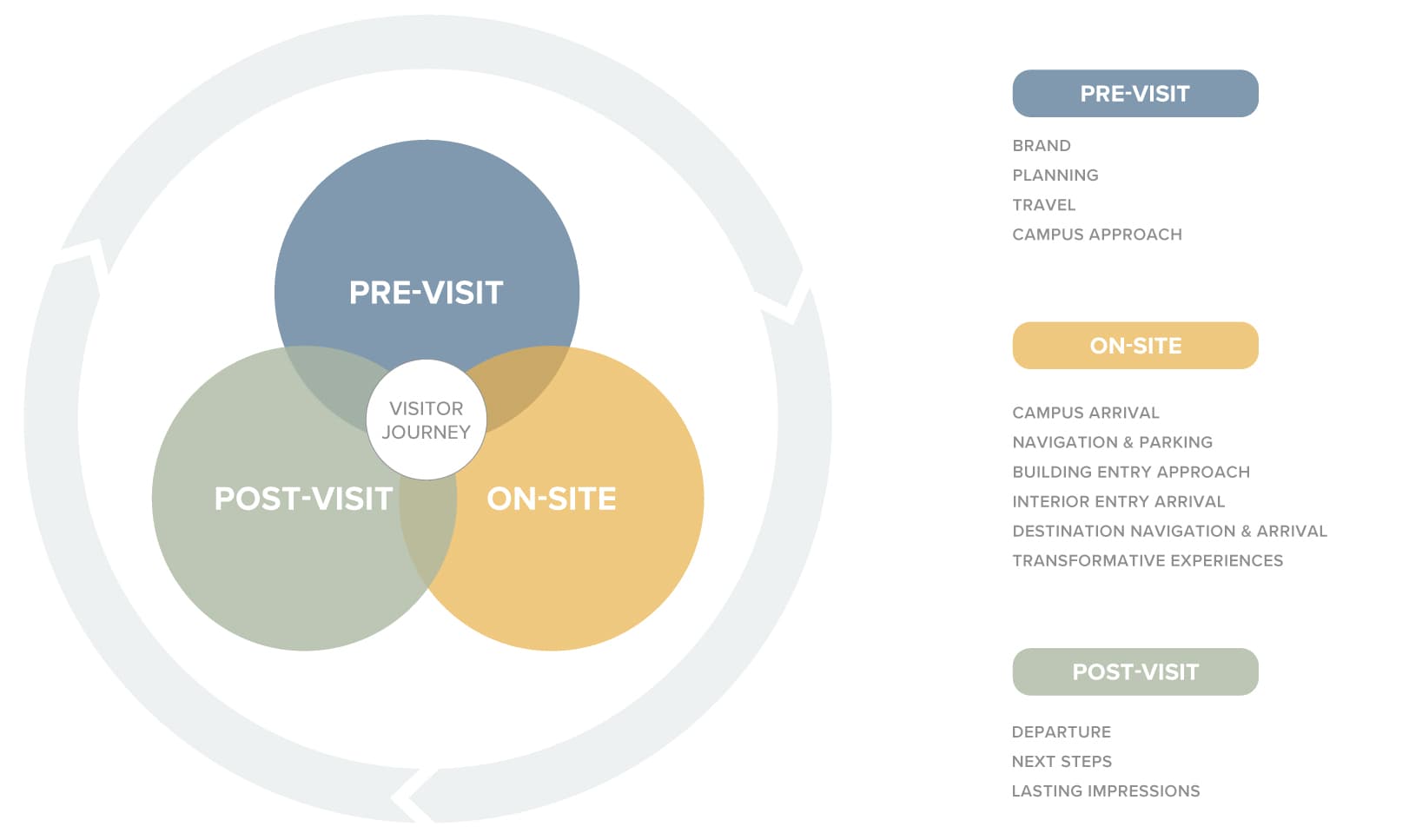 ‍

Pre-Visit: Planning & First Brand Impressions
Because a patient's typical experience with hospitals and clinics begins well before they visit, a good wayfinding strategy is not limited to creating clear information and intuitive visual cues within the space itself. It must also include interactive digital tools such as a wayfinding app and web presence that provide step by step instructions from driving to the final appointment destination. Comprehensive wayfinding also entails working with local municipalities to approve branded experience points on roadways and off-site locations.
These and other wayfinding strategies reinforce the healthcare provider's brand identity and help realize their goals as they may improve the experience of patients and visitors.
The ideal pre-visit experience is developed alongside the on-site strategy. It not only informs patients and visitors of what to expect on arrival, but also orients them by integrating the wayfinding visual language throughout the site.
Experience Points: Brand, Planning, Travel, Campus Approach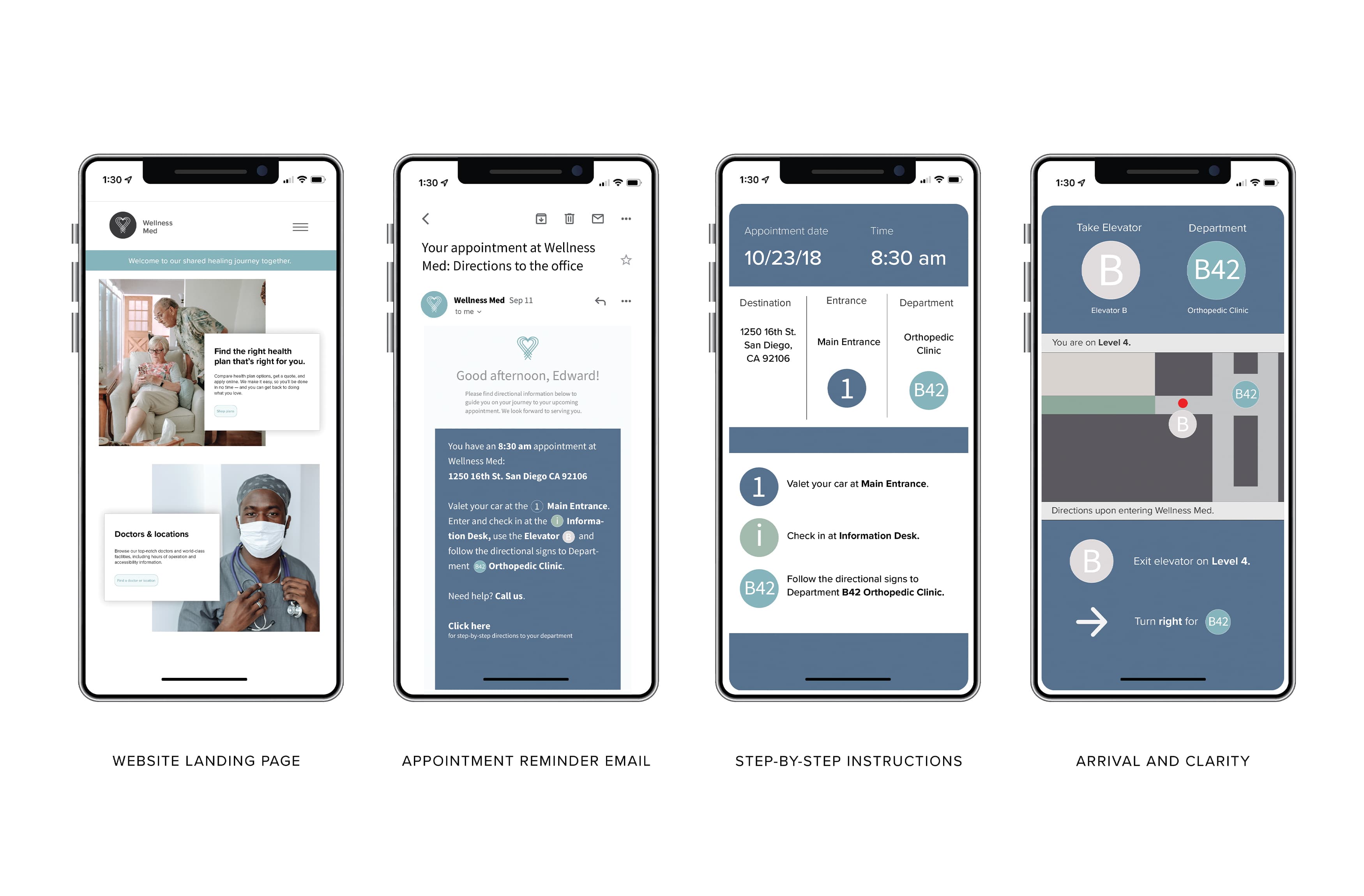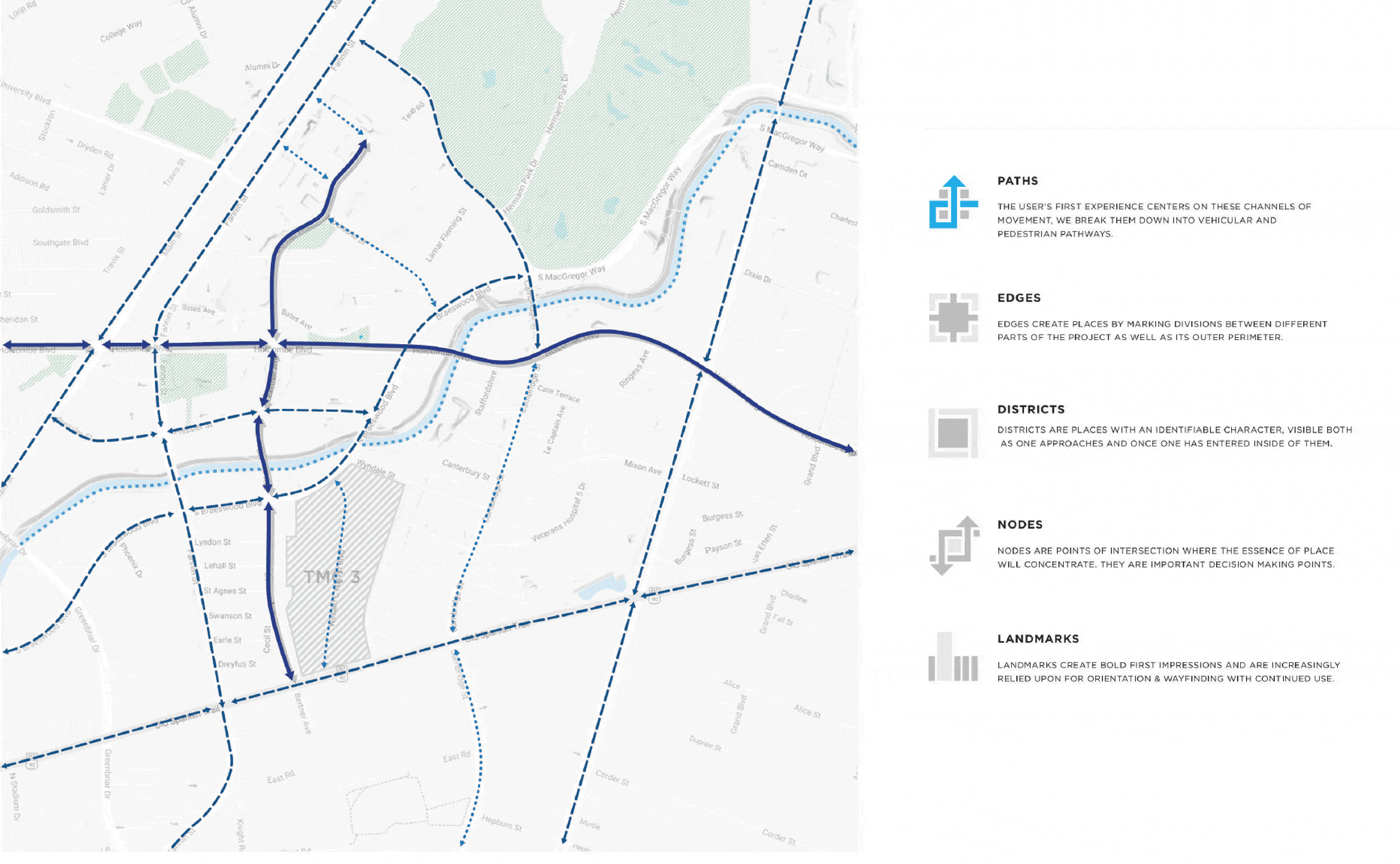 On-Site: An Integrated Approach to Wayfinding
The transition from pre-visit to on-site experience must be as seamless as possible. From the moment patients and visitors enter the property, it should be clear what they need to do next. An effective wayfinding strategy provides a sense of certainty to patients and visitors by considering every aspect of that experience, including site design and architecture, landscape elements, vehicular traffic flow, parking, building identification, lobby orientation, interior navigation, and, notably, cultural context.
At every step, it is essential to empower patients and visitors with choices in how they receive the wayfinding information — even a subtle or unconscious choice can help create a more positive experience. Good on-site wayfinding doesn't assume a particular "type" of patient. Rather, it accommodates people of all ages, abilities, and demographics by communicating information in multiple ways at once through color coding, alpha-numeric systems and graphic symbols, as well as opportunities for human interaction. This redundancy instills confidence and makes moving through a healthcare campus much more intuitive.
Effective information design is woven into the very fabric of the surrounding environment, and is ideally implemented in coordination with new buildings and/or landscapes. When that is not possible, it should reinforce the architecture and overall planning strategy to create memorable and user-friendly places. When these elements are properly integrated, patients and visitors can quickly and intuitively create mental maps to more easily find their way around large and complex spaces.
Experience Points: Campus Arrival, Navigation & Parking, Building Entry Approach, Interior Entry Arrival, Destination Navigation & Arrival, Transformative Experiences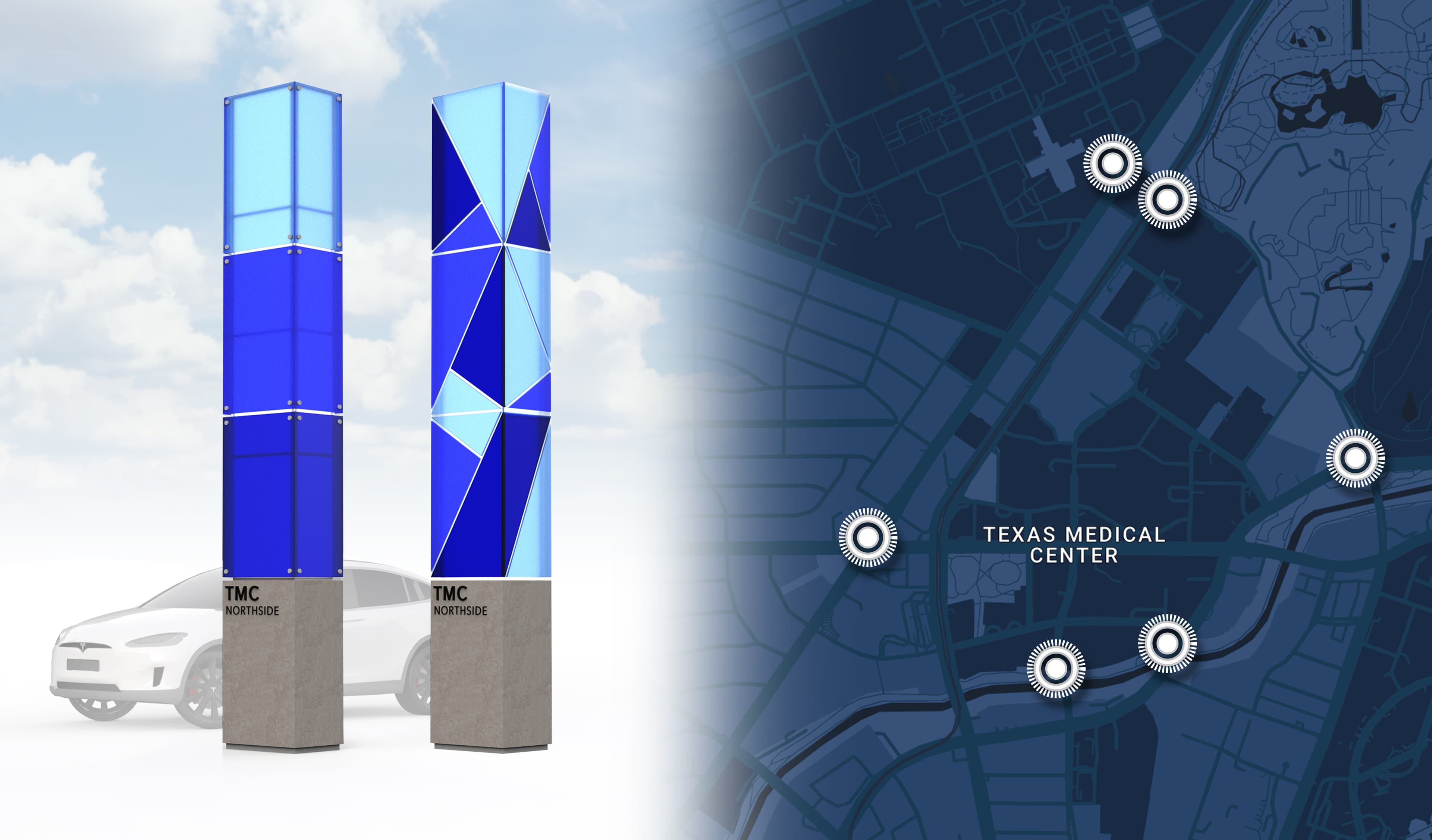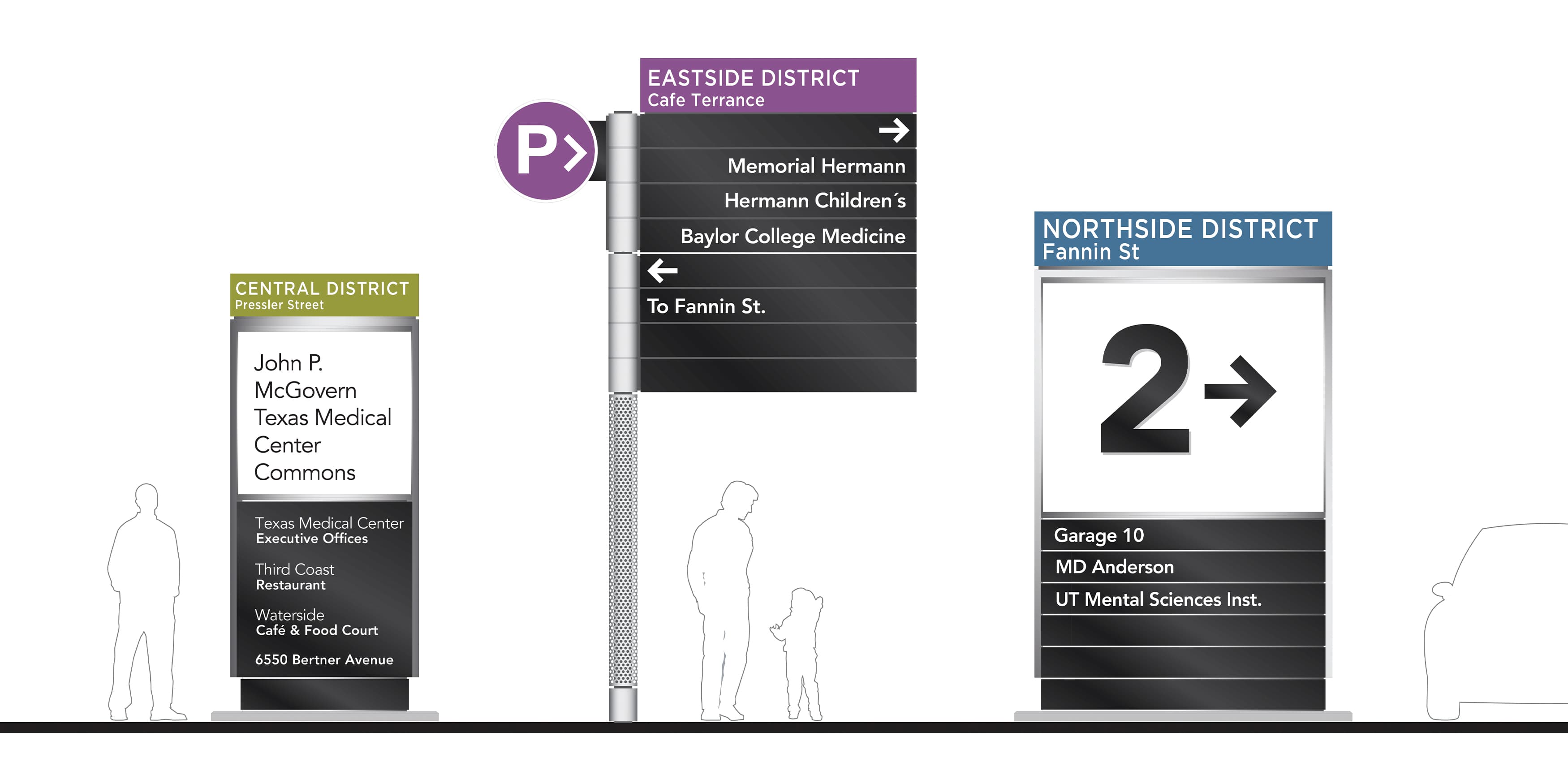 Post-Visit: Extending the Patient and Visitor Experience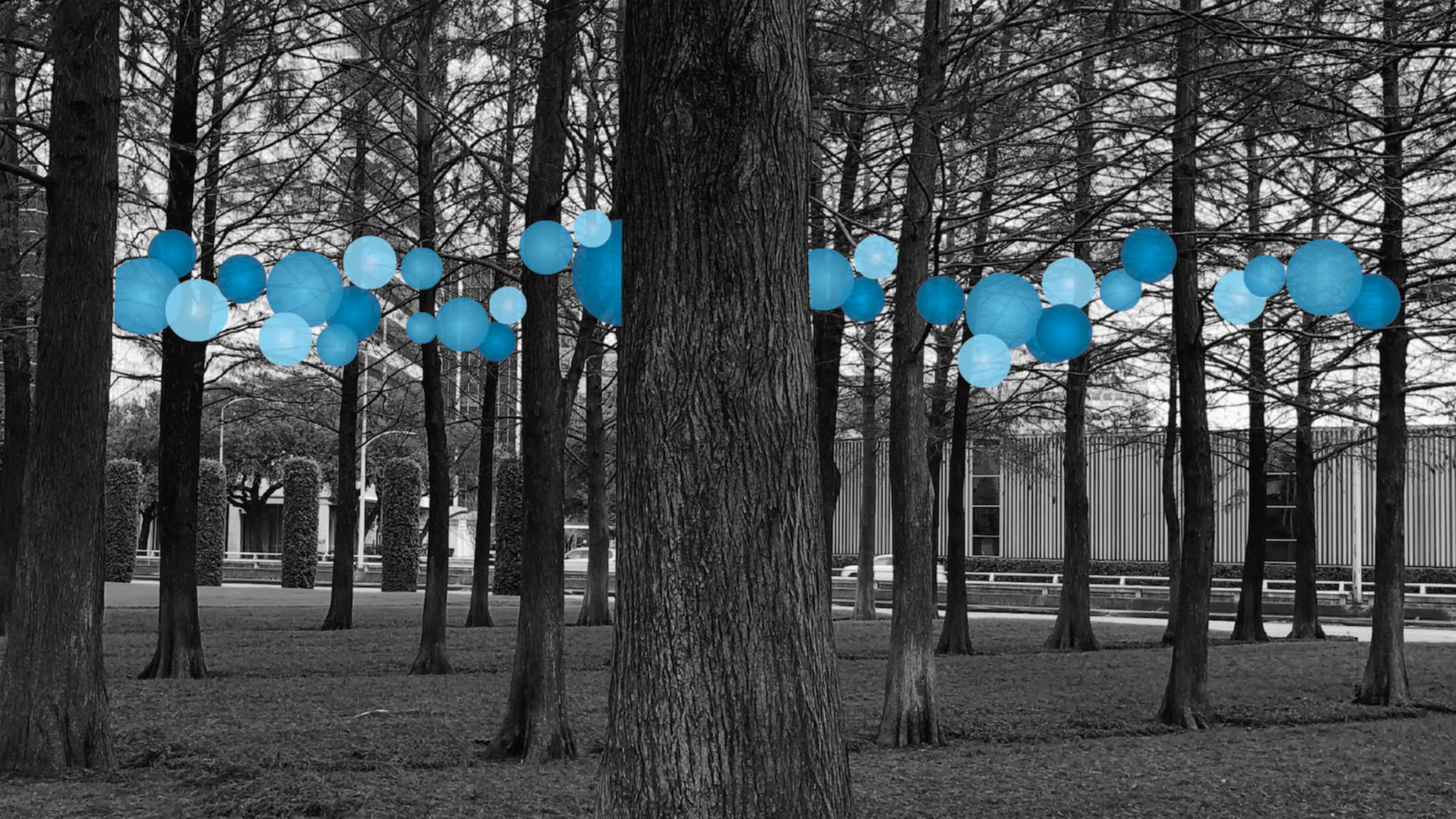 Why does this extended experience matter? In all of RSM Design's projects, we hope to combine certainty, variety, and delight. These three design principles create rich, layered experiences rooted in basic physical, emotional, and mental needs. Meeting these needs can create a sense of fulfillment that results in a more positive experience — and a less stressful one.

A wayfinding expert or architectural graphic designer can be most useful when involved early in the branding process. At RSM, we offer branding and design services in addition to our wayfinding and experience design work. This lets us help hospitals and healthcare providers refine their brand identity to improve visibility and the patient experience. These services include creating interactive exhibits, donor recognition, memorable landmarks, community programming, and sensory interaction.
Experience Points: Departure, Next Steps, and Lasting Impressions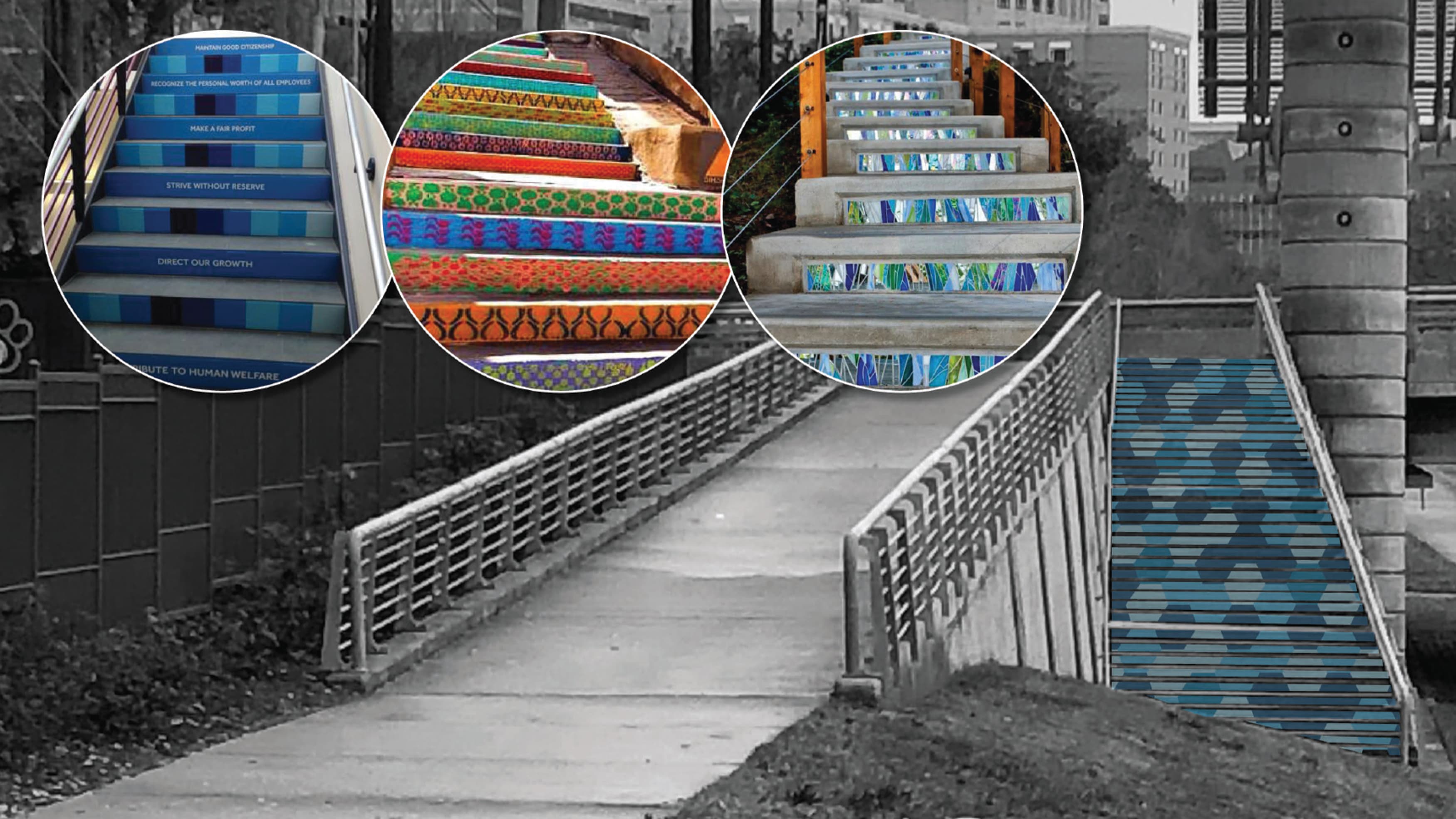 The Proof is in the Patient Experience
In healthcare environments, a less stressed patient means a less stressed staff, which means quantifiably better service and peace of mind for everyone involved. At RSM Design, our work is based on proven, evidence-based design practices. We conduct observational research - tracking the movement of patients, visitors and staff through space. We consider everything from circulation, operations, approach, site lines, traffic studies, environmental impact and pedestrian flows. We hold workshops with the community of users and stakeholders to understand their perspectives and needs before arriving at solutions. We have designed a methodology for testing through prototypes and survey users about their experience. We learn what works, what doesn't, and how best to incorporate those lessons into our final strategy.
We have seen the difference that comprehensive and strategic wayfinding can make firsthand — in both smaller healthcare facilities, such the University of the Pacific School of Dentistry and larger healthcare campuses like the Texas Medical Center. From single clinics to entire healthcare systems, effective wayfinding is essential for creating a truly transformative patient experience.
Looking to transform your patient experience and reinforce your brand strategy? Click here to view our previous work in healthcare design.
Next Article
Loading next article…