March 08, 2016 
Shareable Spaces Worth Talking About

SHAREABLE SPACES WORTH TALKING ABOUT
COMMUNITY LIVING ROOMS ARE IN DEMAND AMIDST TRENDS TOWARDS DENSER LIVING
Over the past year, the team at RSM Design has worked to transform the once vacant lot between our buildings into an activated and dynamic community space. "The Lot" at RSM Design is home to a community garden for local restaurants, and downtown San Clemente's only horseshoe pit, as well as bocce ball and volleyball courts. An art wall provides the perfect canvas for locals to showcase their aerosol skills. We've conducted a number of educational garden tours, and "First Friday" nights at The Lot draws crowds for outdoor movie showings.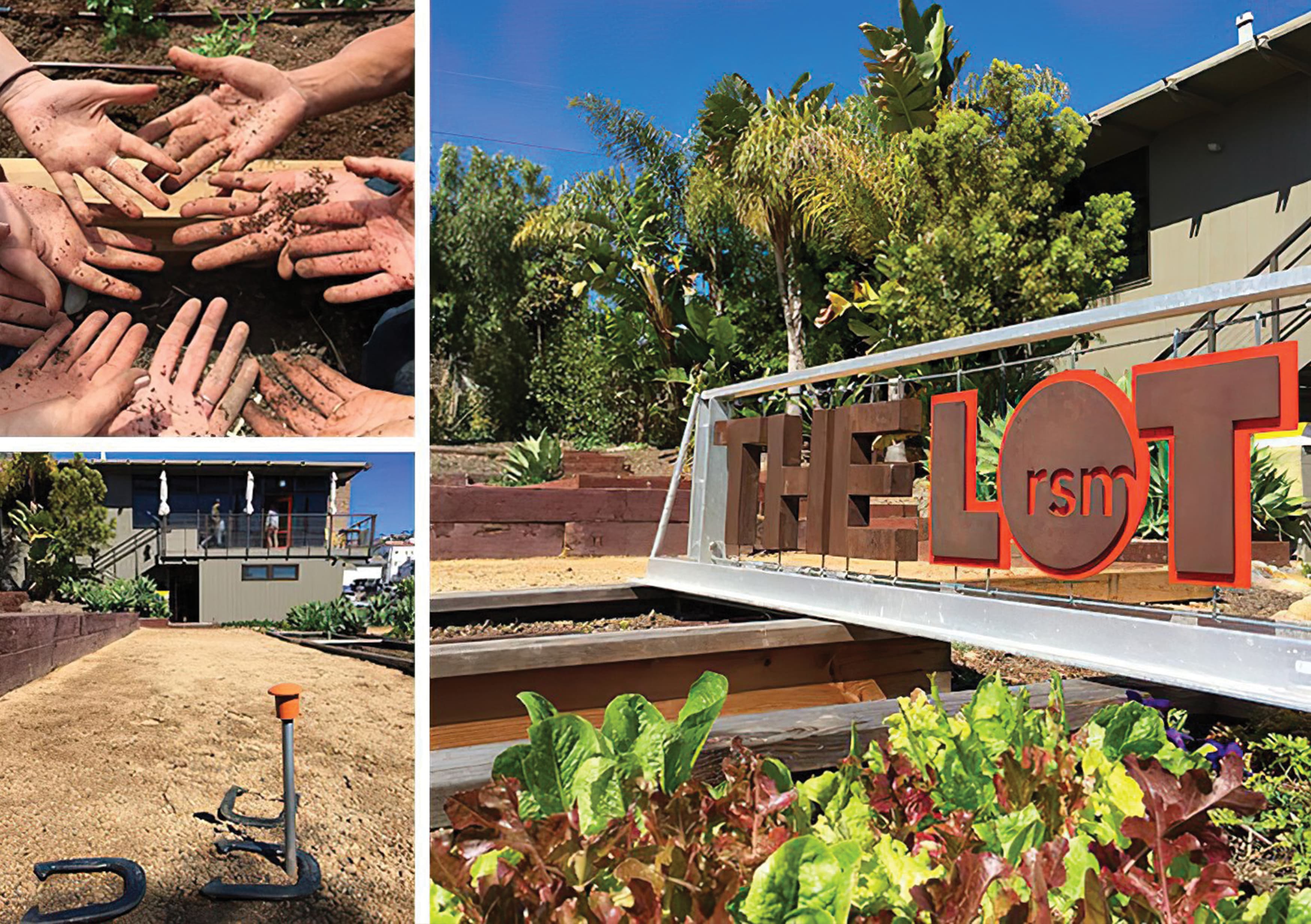 With density driven development prevalent in today's market, private spaces are getting smaller while community spaces are getting larger. People are seeking places to engage and connect with others in shared communal settings. We are hardwired to want to share experiences with others, and are more likely to revisit places where our community and personal interests have intersected.
Community living rooms are equipped with a perfect blend of places to pause, participate, relate, and be a part of something with others. This formula is part programming and part organic growth. We are seeing this new shared space community concept popping up in many of our upcoming projects. The team at RSM Design loves creating community spaces here at our own studio, and most importantly for our clients.
How will you up the ante on your next project in order to create a shareable space worth talking about?
Next Article
Loading next article…