February 02, 2016 
Shaping a Coastal Identity: Pacific City and RSM Design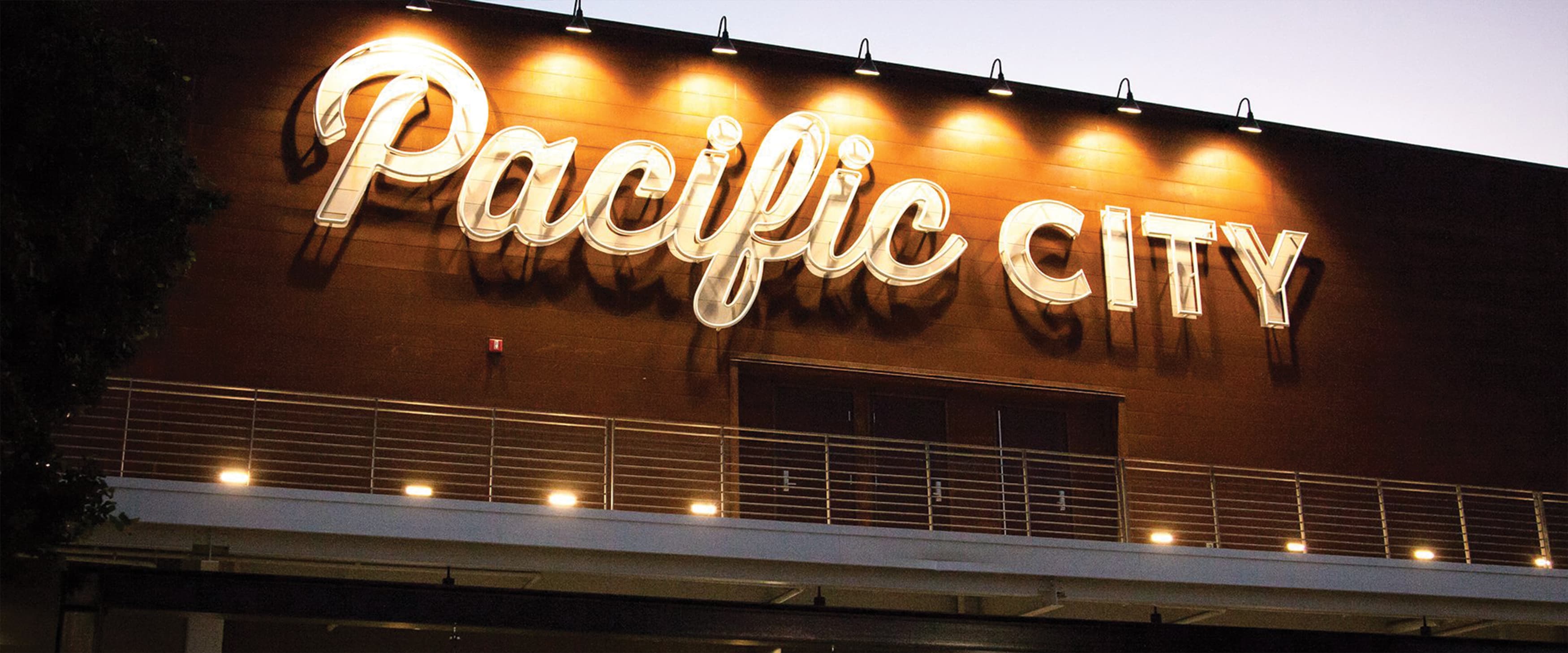 SHAPING A COASTAL IDENTITY – PACIFIC CITY AND RSM DESIGN
Historically, Pacific City was the maiden name of the California village that would eventually become Huntington Beach. Over the span of about 7 years, RSM Design worked with various project owners to name the project and reintroduce the historic name. DJM Capital Partners revived the Pacific City project in 2012 for a 31-acre development across from the iconic Huntington Beach pier, looking to capture the spirit and energy of the SoCal oceanfront lifestyle.
RSM Design created a distinct identity, signage, and wayfinding program that captured the spirit of the project's beach-side shopping and dining experience.
Comprised of village-like elements that complement the eclectic cabana-chic beach theme, design details help define the newborn star of Orange County's coastline. RSM Design paired distinctive colors with rustic materials and finishes to enrich the artisanal feel of this resort-like shopping experience.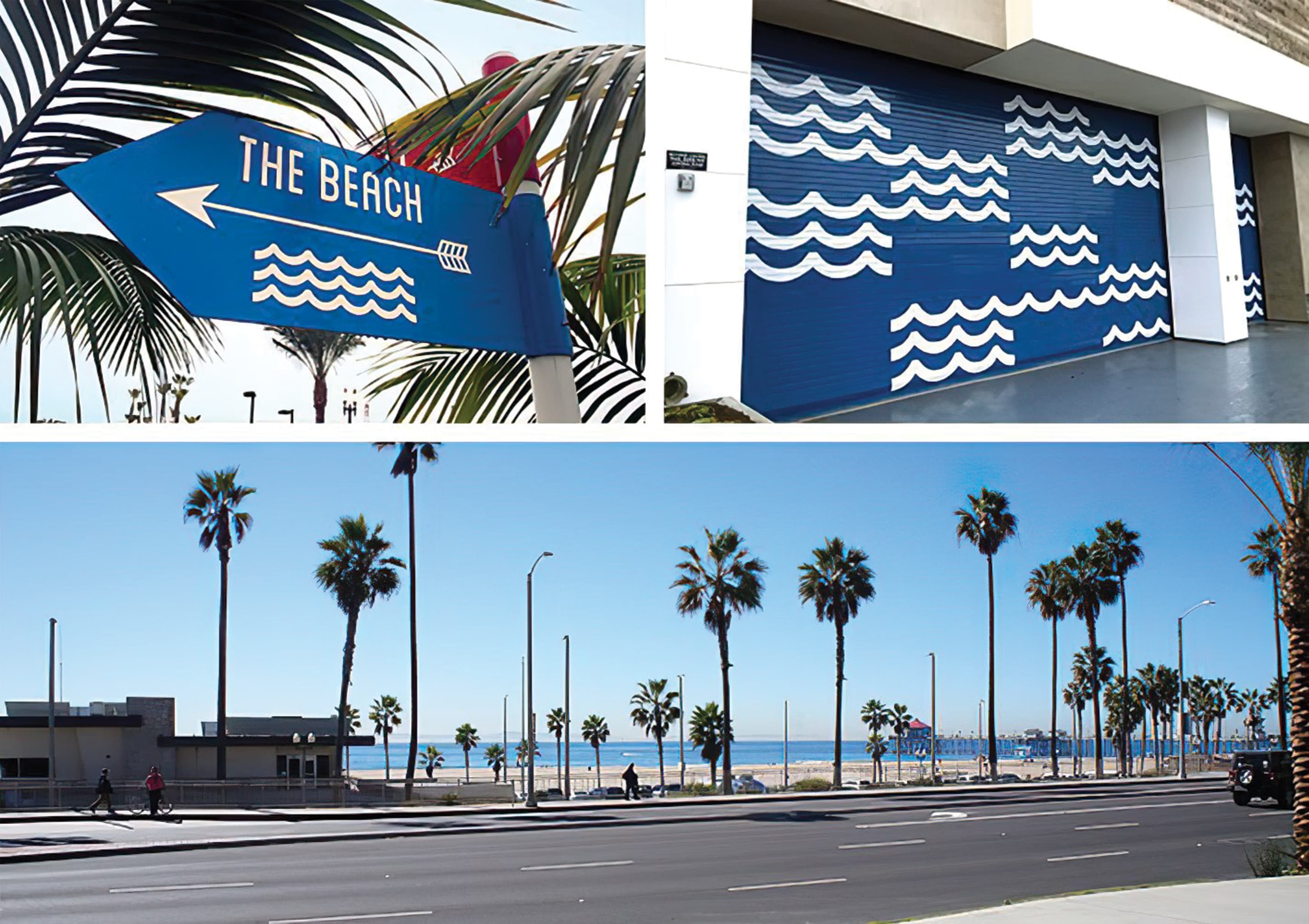 The Jerde Partnership's team of talented architects aimed to define an architectural style that celebrated the seaside elements of a coastal town through a mix of materials and bold architectural accents. Their work successfully created subtle breaks in the massing, evoking a warm and inviting experience that shapes the quintessential "hang-out" spot. Lot 579, an indoor food-hall with unique culinary casual faire, provides additional dining to enhance a more communal and playful coastal vibe. Foosball tables are arrayed along the boardwalk-inspired planked areas within the project. Developers went the extra mile to ensure boards in wooden walkways squeak and creak just like an authentic pier boardwalk. Every detail is designed to create an authentic seaside experience as a pause from the shopping and buzz of this new paradise by the Pacific.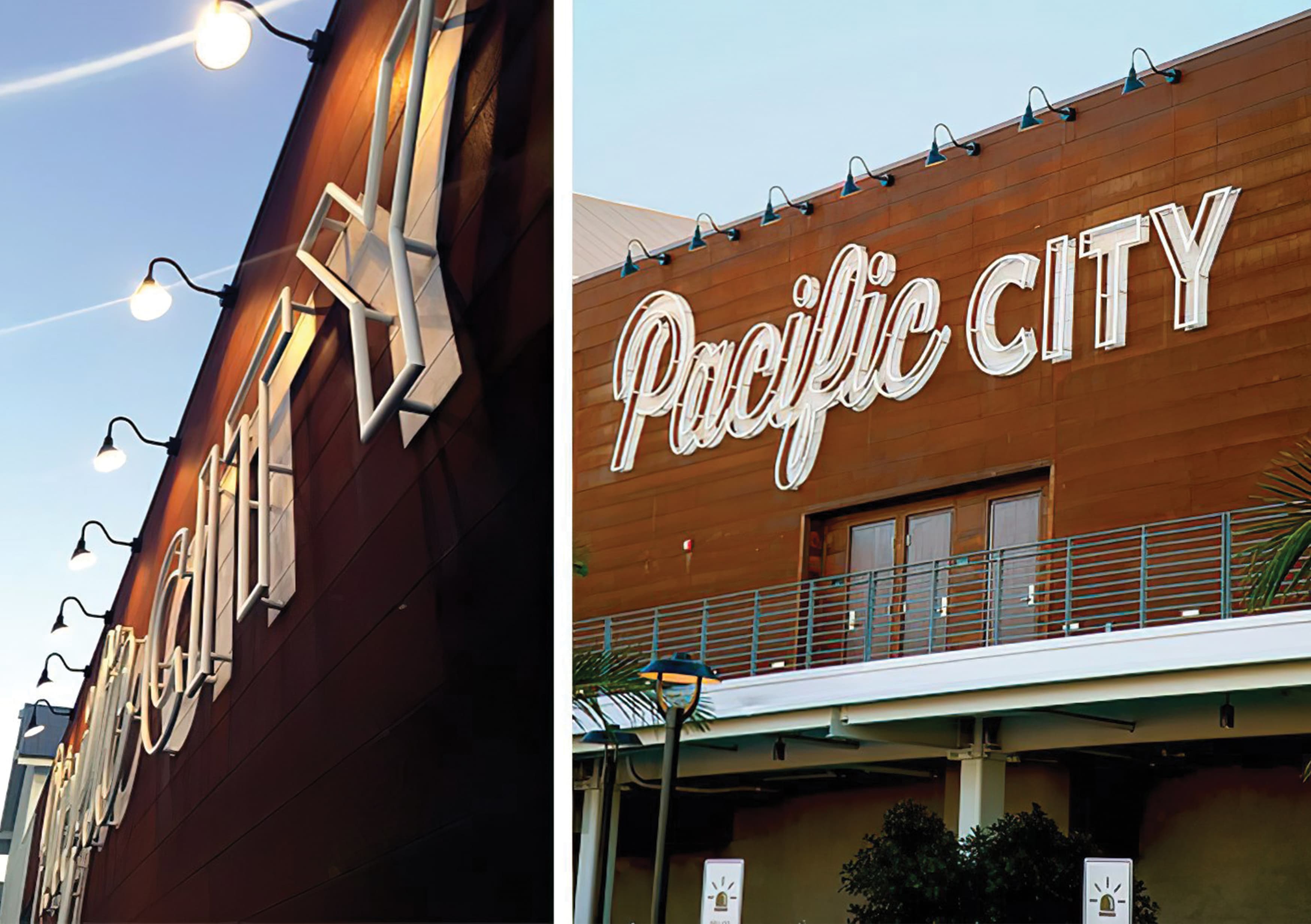 Neon and bulb-lined signage elements paired with reclaimed wood and contrasting white-washed walls give this picturesque site a well-balanced blend of modern, hand crafted and fresh flare. The distinct collection of artisans, restaurateurs and shopkeepers were carefully curated to complement the mood envisioned by the developers as the perfect sunny, catch-all beachfront destination. The signage elements maintain a rhythm of the consistent theme, coupled with enough variety to add moments of delight and surprise.
RSM Design also worked to create transitional elements and temporary signage that would allow for staging and storytelling of the exciting elements to come. From a wood block 3D map to the interactive chalk wall, you'd be hard pressed to find something that doesn't compel a return visit. These bold graphic statements are a choreographed teaser for guests and work to inspire those classic Instagram moments.
Next Article
Loading next article…