March 01, 2010 
The Leaders of the Pack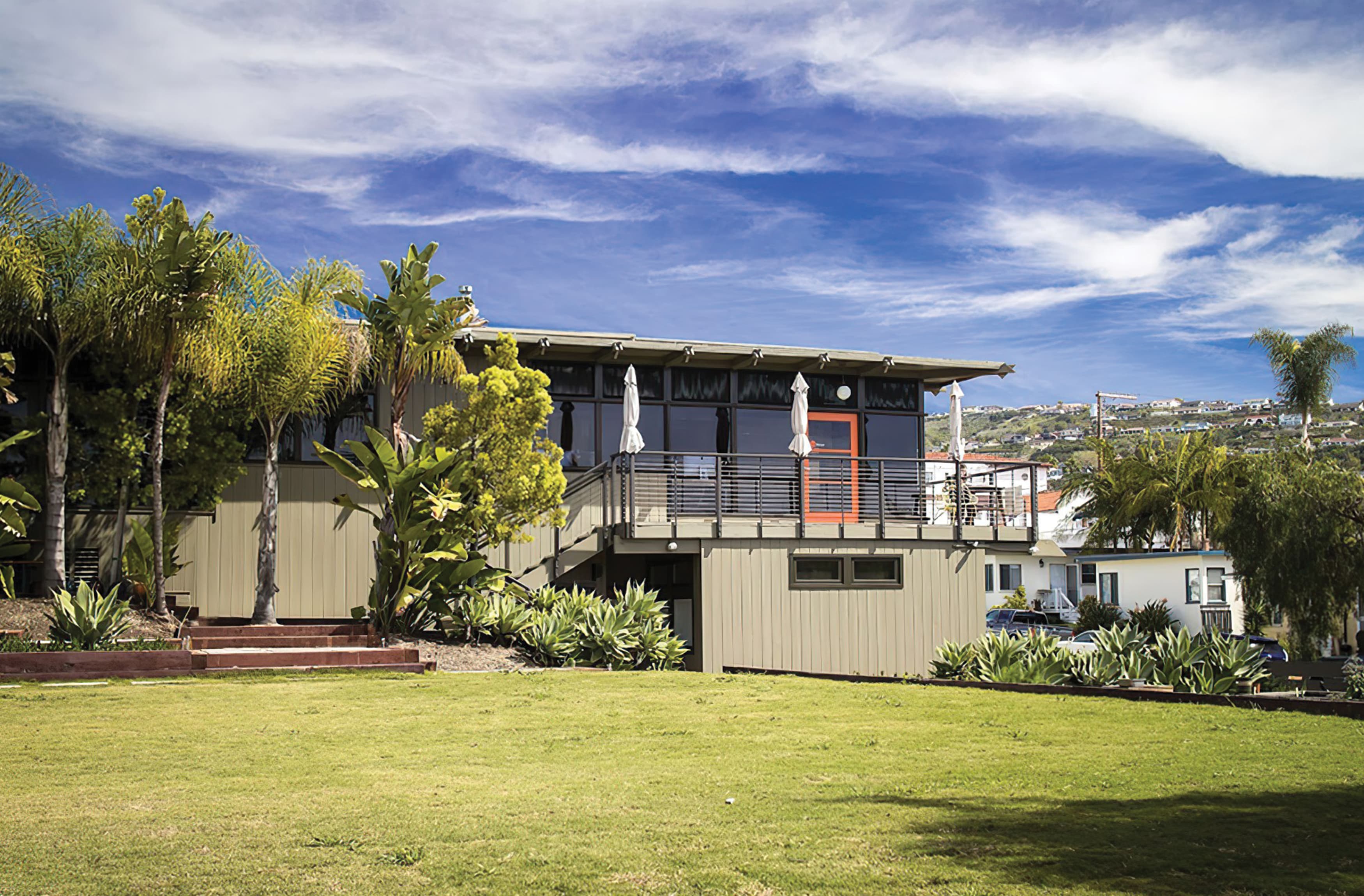 Suzanne Redmond Schwartz, founding partner, directs and manages the RSM Design team and is actively involved in every step of the graphic design process. Suzanne's creativity, design skills and strategic business background have been instrumental in bringing the Studio to the forefront of the graphic design industry.
Prior to RSM Design, Suzanne was the director of a large graphic design firm for fourteen years. Her projects focused on the retail and hospitality industries, and ranged from multi-use signage packages to imaging and logo design.Her award-winning work has been featured in a variety of trade journals, including ID Magazine. She's a member of the Society of Environmental Graphic Designers (SEGD) and heads up a design committee for the Downtown Business Association for San Clemente.
RSM Design has been a female-owned business enterprise since its founding in 1997 by Suzanne Redmond Schwartz. The WBENC (Women's Business Enterprise National Certification) is one of the most widely recognized and respected certifications in the United States.
She holds a Bachelor of Fine Arts degree in Graphic Design and Packaging from the highly respected Art Center in Pasadena, as well as a Bachelor of Science degree in business from UC Santa Barbara. Suzanne successfully balances her two great passions: career and family; and infuses her great sense of humor and artistic talent into everything she accomplishes.
Suzanne's newest venture and vision for the studio is to create a committee and foundation to help others in need. While she's busy researching and brainstorming ideas for community service, she's also busy working on projects at UC Riverside, a retail destination in Long Beach, CA, and a city wayfinding system in Southlake, Texas, as well as a mixed use development in Nanjing, China.
"Graphic design is such a visual medium. It enhances the places and spaces of our lives. By honoring the places we design, we honor the people who live and work there also." – Suzanne Redmond Schwartz.
Martin E. Schwartz, founding partner, blends his architectural and graphic design expertise with his environmental spirit, turning the ordinary into the extraordinary. His diverse background gives him a unique three-dimensional perspective, allowing him to see through the lens of all key players–the architects, developers and consultants. Well-respected among his contemporaries, Martin grasps the overall concept of a project while focusing specifically on the graphic design components. Martin's ability to infuse the element of human psychology enables him to produce projects that are equally inviting and stimulating, facilitating connections between people and their surroundings.
His expertise has earned RSM Design a spot on the bid lists of industry giants. No stranger to creating highly innovative solutions, Martin was responsible at a young age for taking over a chain of struggling retail stores and turning it into a multi-million dollar business. He provides the Studio with visionary leadership, ensuring that all projects exceed the client's expectations, on time and on budget.
Martin holds a Bachelor of Architecture and Business degree from the University of Texas, and also did course work at Virginia Polytechnic Institute in Switzerland. After graduating, he went on to work for Steven Ehrlich Architects and RTKL Associates.
Martin just got back from a business conference in Las Vegas, where he went to seminars and lectures focused on how to effectively and efficiently lead a business through the economic times of today. Martin is currently working on a variety of projects in web design and site building. As well as, actively pursuing ideas in educational tools for our industry and new marketing initiatives.
"As an architectural graphic design Studio, we have a responsibility to understand not only the design aspects of the job, but to be intimately familiar with the architectural aspects as well." – Martin E. Schwartz

Harry Mark, RSM Design principal, brings the best of both worlds to the Studio: an impressive background with some of the world's leading architectural firms and a hands-on knowledge of international architecture and graphic design. His well-rounded experience has seasoned him to creatively co-direct and manage the RSM Design team, cohesively melding the graphics and architecture. Harry is involved in the development of all projects from conceptualization through fabrication.
Prior to joining RSM, Harry worked for RTKL Associates as an associate project designer and for HOK Architects as a senior design associate. He also had his own architectural and graphic design studio before joining Redmond Schwartz Design.
As the recipient of numerous design awards, Harry's work and articles have been published in several national magazines and trade journals and featured in exhibits throughout the United States.
He earned his Bachelor of Architecture from the University of Texas and a Master of Architecture from the Graduate School of Fine Arts at the University of Pennsylvania. Harry has been a registered architect for over 20 years, and an active member of the American Institute of Architects, Texas Society of Architects, and the Society of Environmental Graphic Designers. Harry dedicates his summers as a senior architect in remote Turkey, directing a team of graduate students in drawing and reconstructing the ancient archaeological excavation of Aphrodisias.
Harry just got back from China where he visited the project, Marina City, in Qingdao, visited our affiliate office in Shanghai, and also did some marketing. At the studio, Harry is currently working on and managing a variety of projects all around the world— in Saudi Arabia, UAE, Nanjing, China and Southlake, Texas. In his freetime, he is remodeling a historic home (we call it the Red Barn) in San Clemente.
"One can't truly experience architectural design through books alone, but must experience it first hand to understand its power." –Harry A Mark
‍
Next Article
Loading next article…