July 21, 2009 
Introducing Hot New Venues at Sands Casino Resort Bethlehem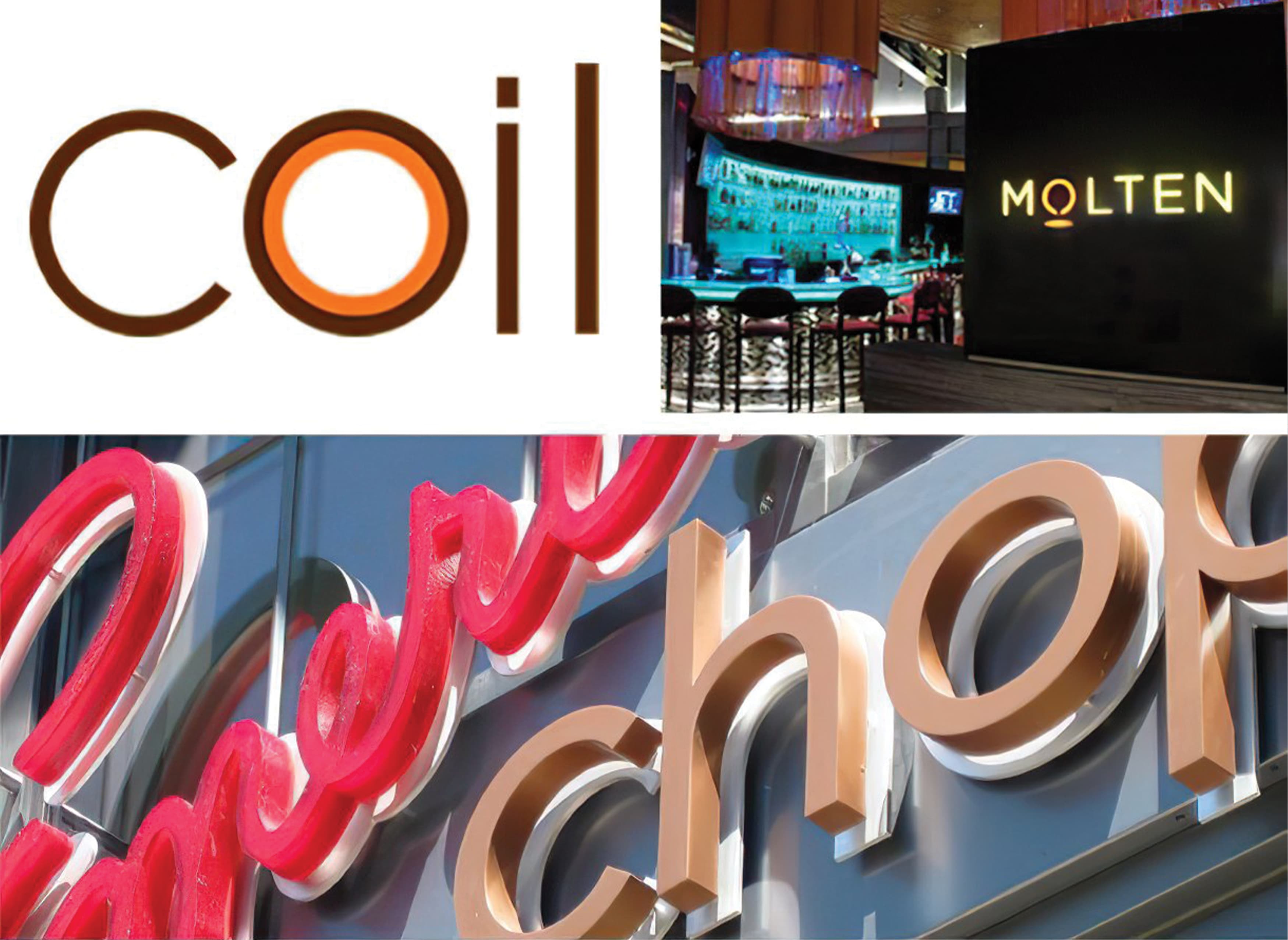 RSM Design worked closely with the Sands marketing and operations teams to develop the naming, branding, logos, environmental graphic design and signage for the food, beverage and entertainment venues within the casino and hotel areas of the complex…six very diverse venues ranging from an Irish pub to an urban gourmet market hall to a sophisticated evening martini lounge. Brand and logo standards were developed for each and then carried through to the built signage and interior design within the hotel and casino areas. The different venue branding included:
Molten is a sophisticated evening lounge featuring live music and signature martinis. RSM was involved in the naming, logo, signage and branding to create a modern take on the interpretation of molten steel. Liquid inspired design aesthetics can be found throughout the venue, completing the feeling of a modern and sophisticated evening lounge.
Coil is the centrally located bar in the Casino and features a wide selection of unique liquors and specialty drinks. RSM was involved with the naming, logo, and branding of Coil, drawing from the output products of steel production. RSM complemented the industrial inspired details, which included steel coils that wrap around the center for the bar, with a rich palette of materials. Colors that are warm, rich and inviting create an ambiance befitting for the beverages being served.
Infusion is a specialty bar featuring infused vodka beverages and was also inspired by metal production processes.
The Market Gourmet Express is an urban gourmet food hall offering a variety of local cuisine for a quick serve meal within the casino. RSM created the name, logo and branding that manifested itself as a chic urban cafe space.
Emeril's Chop House is the premier steak house for world-renowned chef Emeril Lagasse. RSM designed the identity signage which was created to complement the restaurant's sophisticated and upscale interior.
St. James Gate is an Irish Pub named after the famous gate to the Guinness Brewery in Dublin. RSM was involved in the logo and branding of this venue, ensuring it's identity as an authentic Irish (not English!) pub.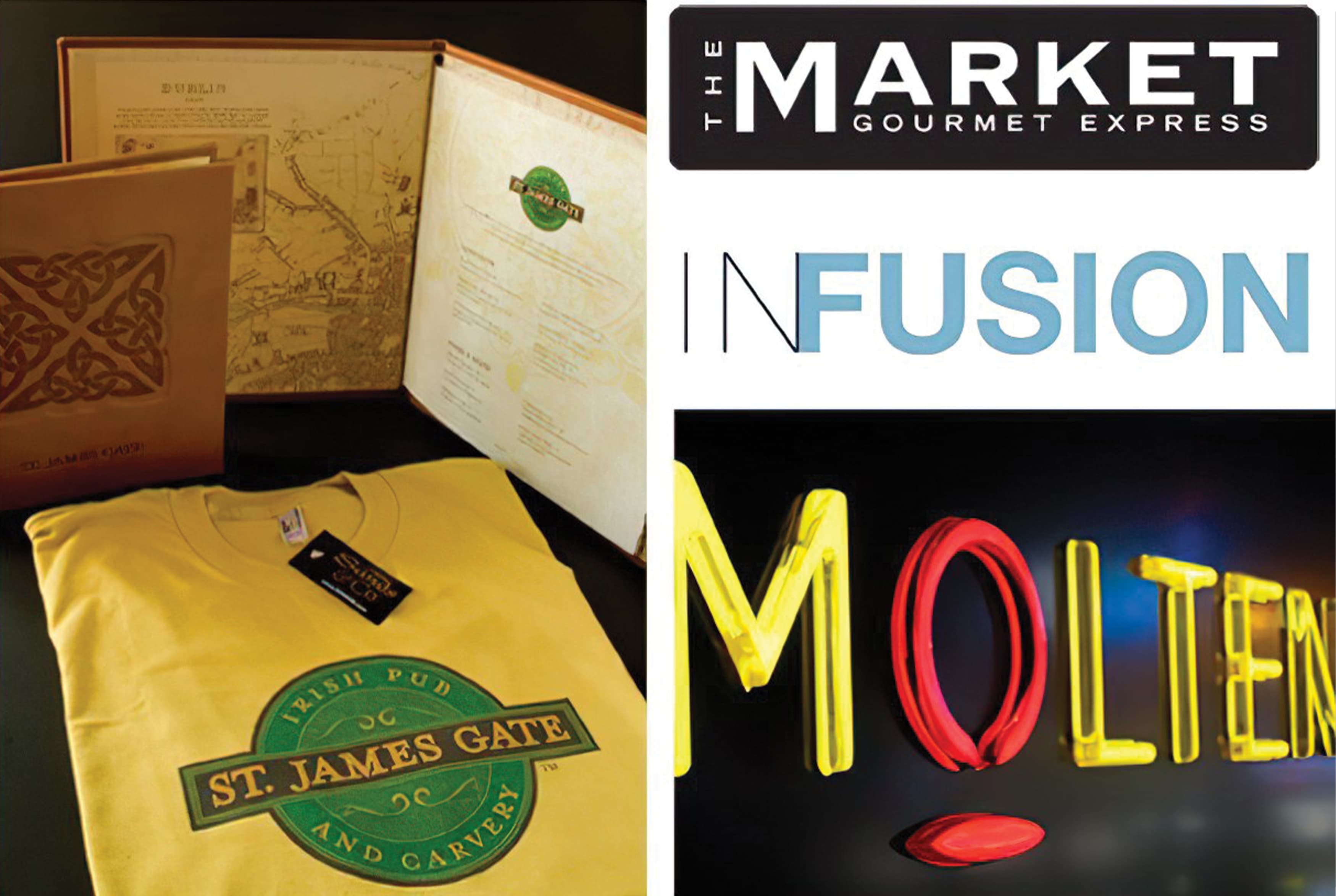 Next Article
Loading next article…