September 21, 2020 
Murals Come to Life at Rodeo 39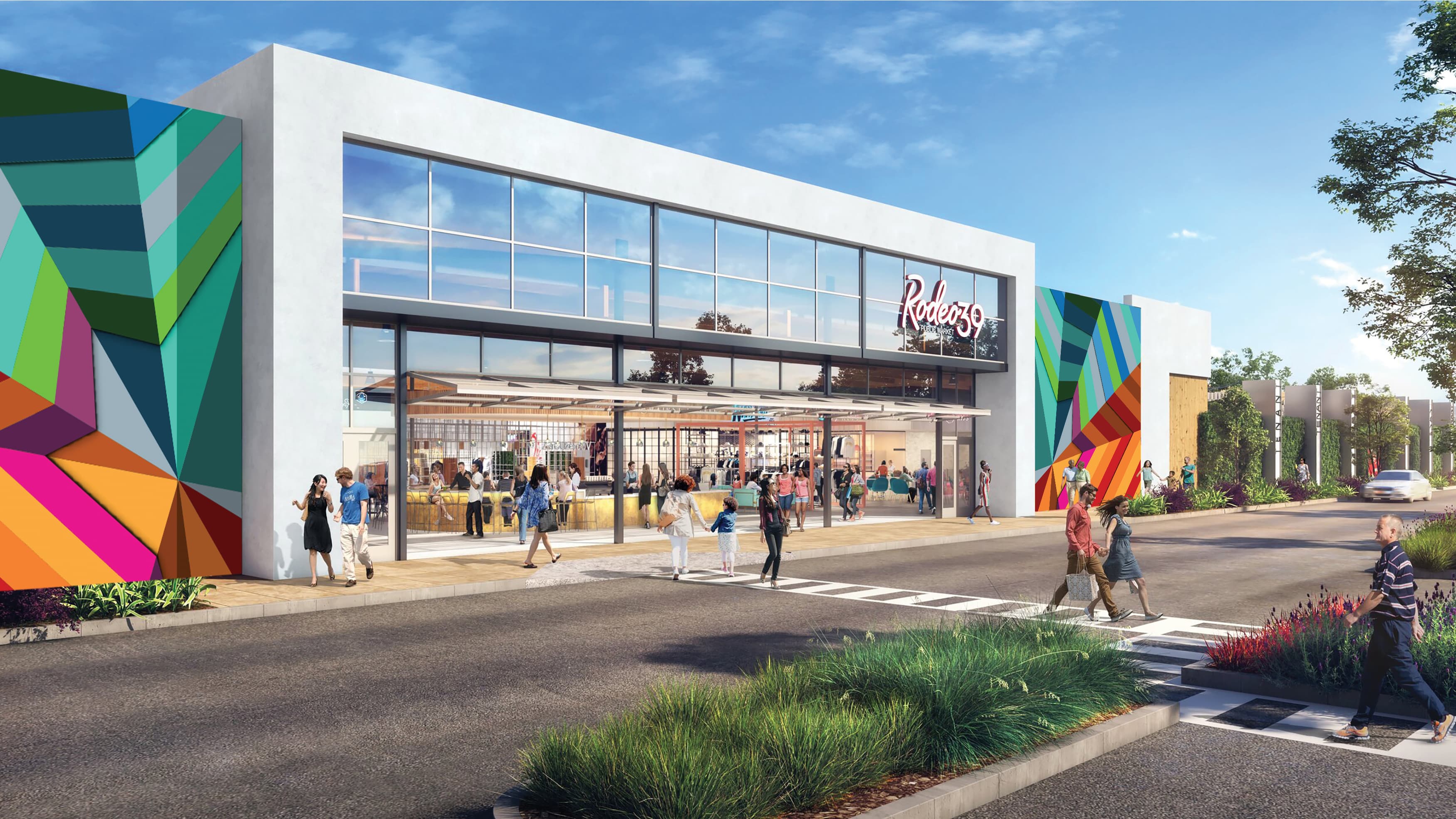 Located in Stanton, California, Rodeo 39 is quickly becoming known as the street art gallery. As you approach the project three large murals greet you on the exterior buildings. Inside the market hall the demising walls between tenants showcases local and international artists as well.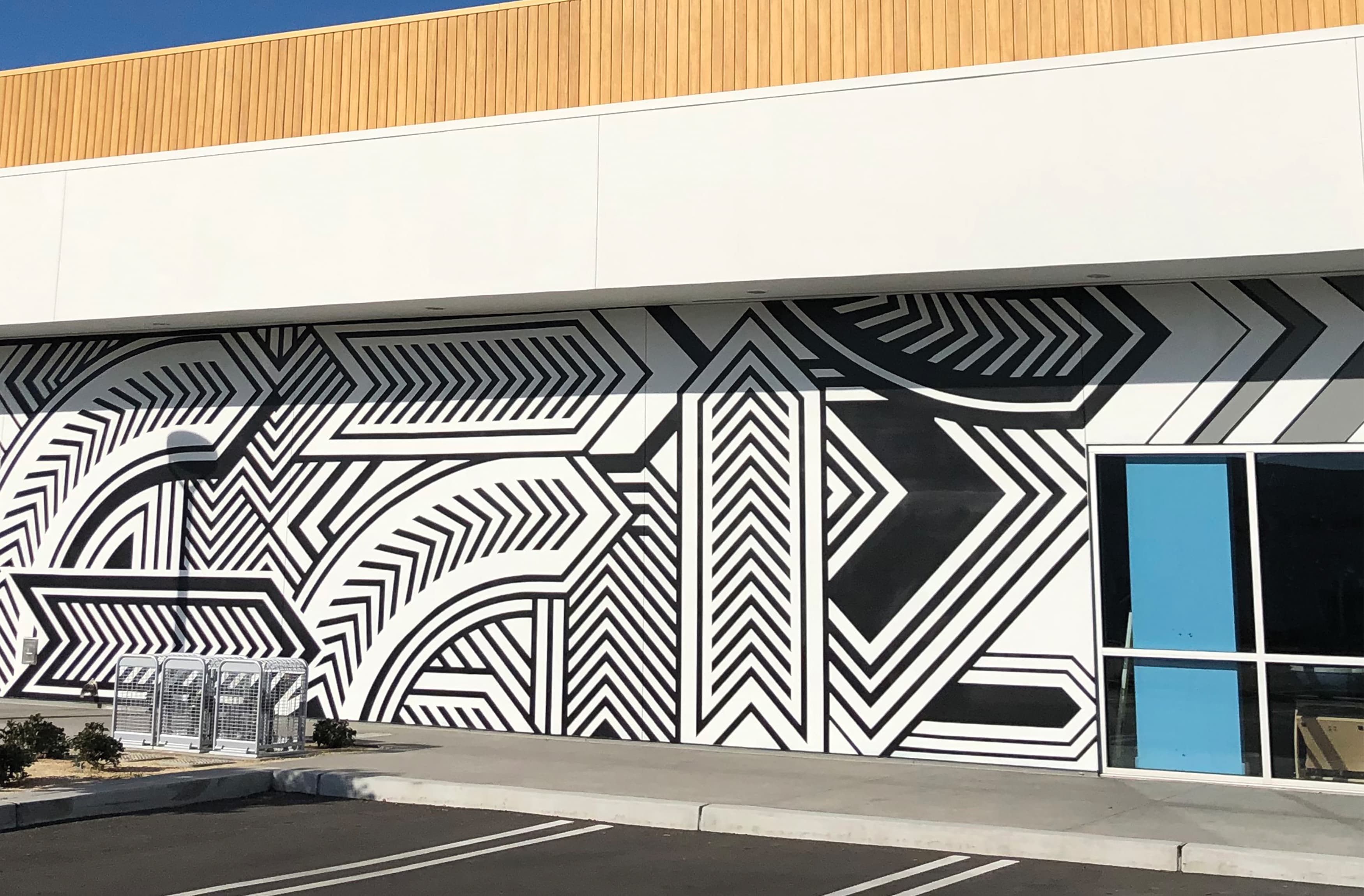 The exterior artwork, designed and installed by RSM Design, consist of three murals that span over 2500 square feet of wall space. When designing the signage and graphics for Rodeo 39 RSM Design creatively approached the wayfinding for the project. The Stanton sign codes strictly regulate size and quantity for identity signage. RSM Design proposed using large wall mural installations as primary wayfinding elements, creating not only visual landmarks, but beautifying the neighborhood at the same time.
The murals were specifically designed for a specific function at each location. One mural acts as an abstract artistic version of a project ID along the primary road. Another mural incorporates a stylized arrow pattern to be used as a directional. The final and largest mural was designed to be the eye catching pop of color directing your eyes to the entrance of the Public Market.
Three weeks of painting and 37 different colors of paint later, the Rodeo 39 murals are complete. Check out the video below to watch the murals come to life.
Next Article
Loading next article…