July 26, 2019 
Human-Centered Design · Can a Child Use This?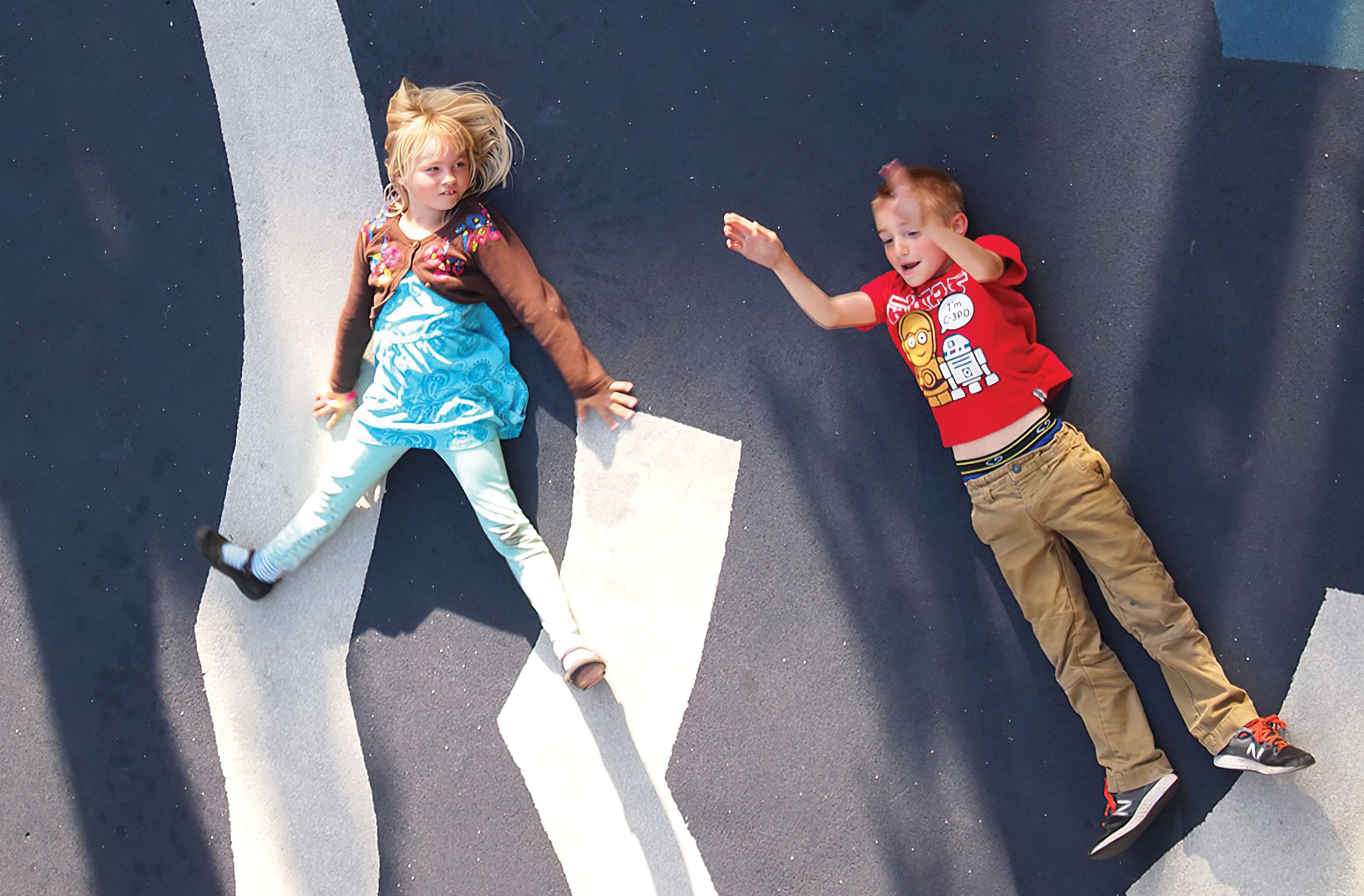 Human-Centered Design (HCD) is a creative approach to problem-solving that involves understanding the needs of the people using the system and developing solutions that are tailored to them. At RSM Design, the principles of Human-Centered Design are at the core of the environments and wayfinding systems we create. We are not alone in this design methodology as many design firms and creative fields use HCD to enhance the user's experiences.
AT A RECENT WAYFINDING CONFERENCE, HERBERT SEEVINCK POSED THE QUESTION, "CAN A CHILD USE THE SYSTEM?" THIS SIMPLE QUESTION LED TO AN IN-DEPTH EXPLORATION OF HUMAN-CENTERED DESIGN AND THE RELATIONSHIP BETWEEN DESIGNER AND USER.
Inspired by this seemingly simple yet profound question regarding child-focused design, we began to explore the importance of the user experience. We explored the idea of design solutions by involving the child's perspective in all steps of the problem-solving process, as children will exhibit the most naive and uninfluenced characteristics of exploration and navigation.

There are a few immediate principles when designing for children: providing information that is lower to the ground to compensate for height; using icons, pictures, and pictograms to substitute for vocabulary; and using strong colors to evoke emotions and express hierarchy. Most of these principles are incorporated into wayfinding design systems, to bridge the gap across languages and cultures, and to create a strong visual connection to aid in location and directions.
So what is missing? What makes the way a child navigates so different that exploring how they interact with the environment will teach us new ways to enhance and elevate our wayfinding systems and environmental experiences?
While presenting a design on a new system for airport wayfinding, Herbert Seevinck discussed the idea of creating a "kid-friendly airport." We've all seen stressed families during our travels, managing anything from wailing babies to rogue children running the wrong way on a people mover, knocking into innocent travelers and causing minor havoc.
TO DETER BEHAVIOR LIKE THIS, WHAT IF WE INCORPORATED MORE PLAY ELEMENTS INTO AIRPORTS FOR BOTH CHILDREN AND ADULTS?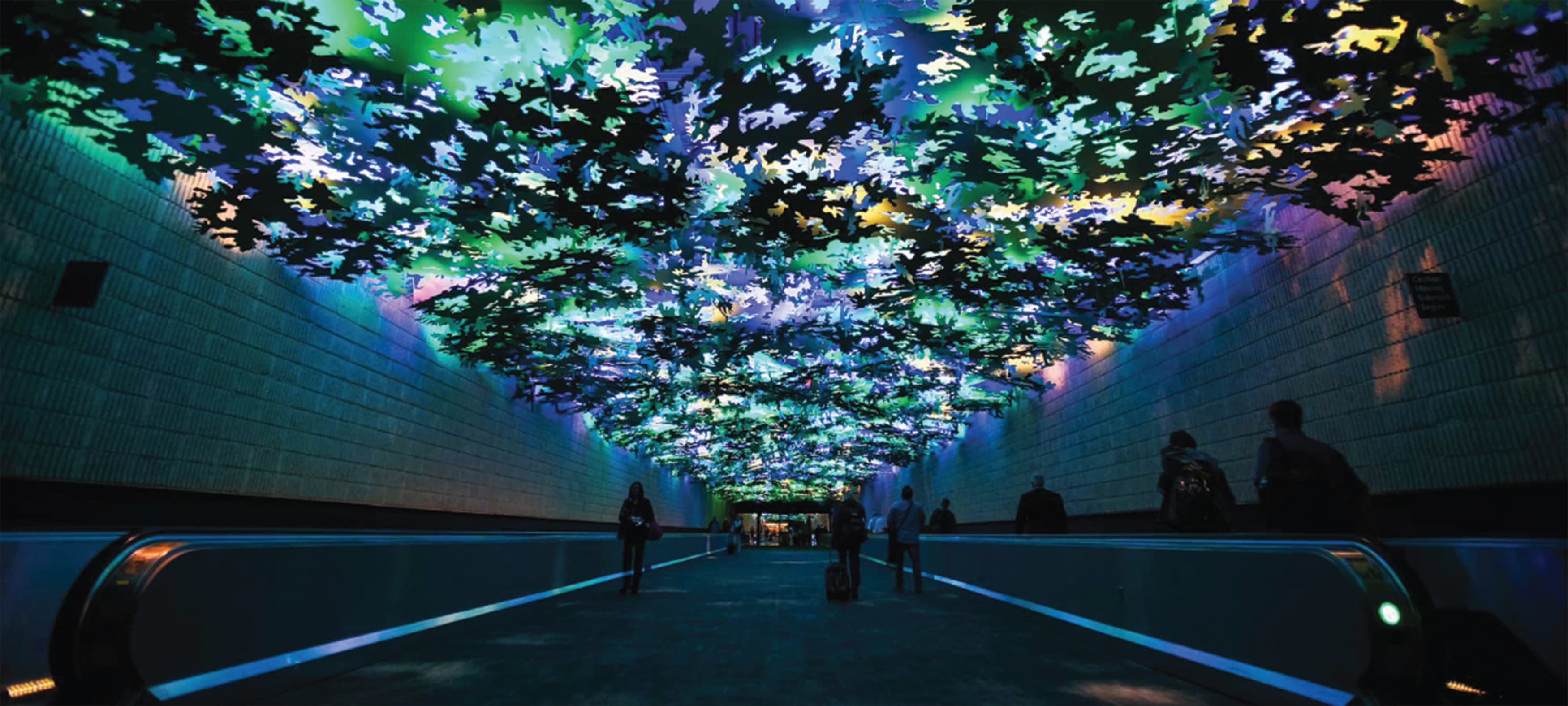 There have been many explorations of airport corridors with art installations. Some are enhanced with artistic lighting and sculptural installations, such as Atlanta's "Flight Path", while others may have adjacent yoga rooms or colored "mood" lighting in the main terminal areas. These are all intended to distract from travel stress and evoke calm emotions. By subtly engaging travelers with the environment around them, these small moments help lower the stress of travelers and provide an opportunity to explore and learn.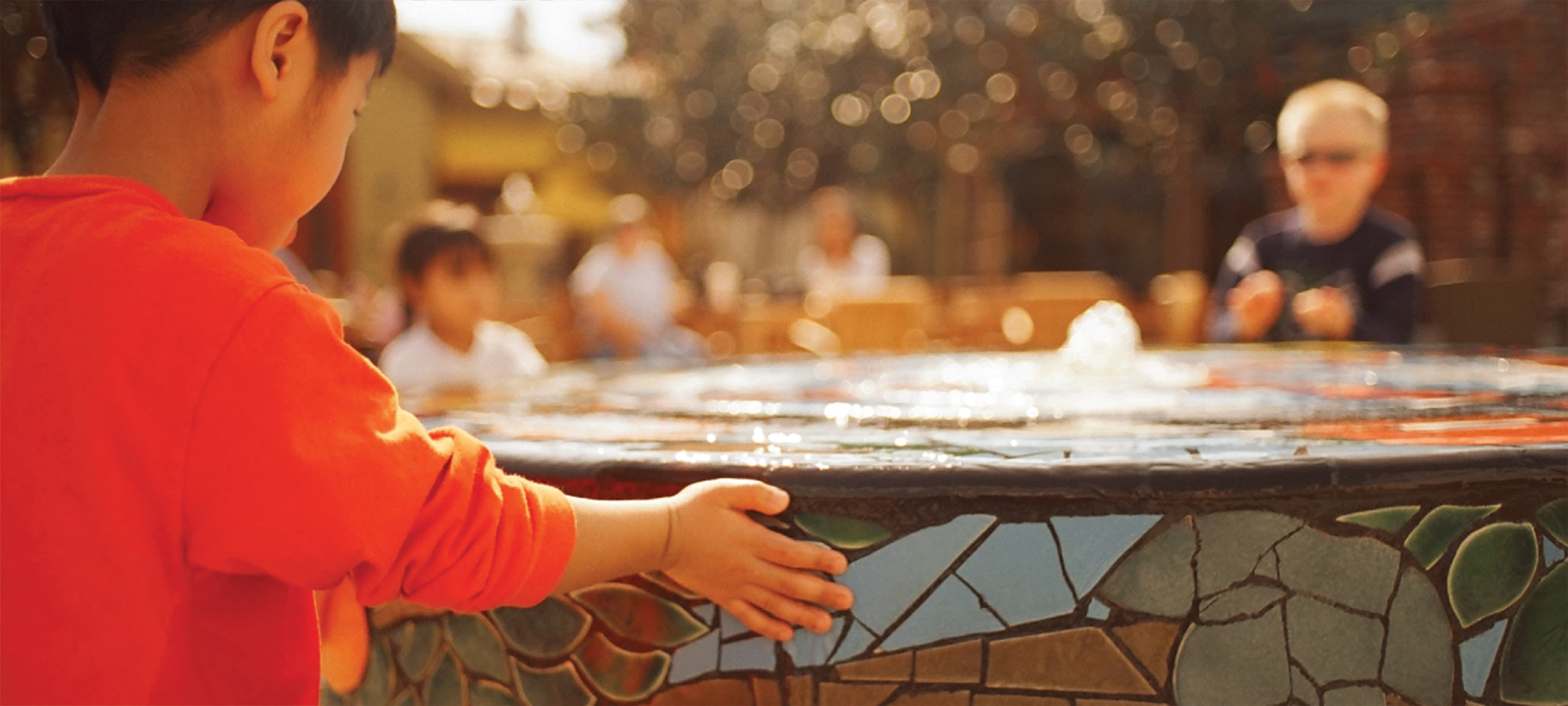 Children love to touch and by using texture we can influence emotions to help guide behavior. Sharp, rough, and pointy textures seem unsafe or unwelcoming. Soft, fuzzy, or shaggy textures appear warm, comfortable and invite engagement. John deWolf from Form:Media discussed a wayfinding system in use at Lunenburg Library that utilized felt as a central material. Signs made with textured materials are calling to be touched and enjoyed and ultimately, remembered. Tactile signage provides children a more effective way to identify, recall, and communicate their location with ease. "I'm by the fuzzy blue sign," is much easier for a child to understand and communicate than "Floor 2 Room 128."
Mijksenaar Amsterdam Airport also presented ideas to help visitors remember their location by adding sound to the standard use of icons, color, and language. They demonstrated this with a video of a family exiting a parking garage when suddenly, a loud "MOO!" is emitted from the overhead speakers. To enhance memory recall they had not only assigned each level in the parking garage a color and an animal but added the audio cue of the animal's call in the elevator lobbies of the level. Imagine asking a child where the family parked their car – they may remember the color of the floor or even the animal assigned to the level, but they would almost certainly remember "MOO!"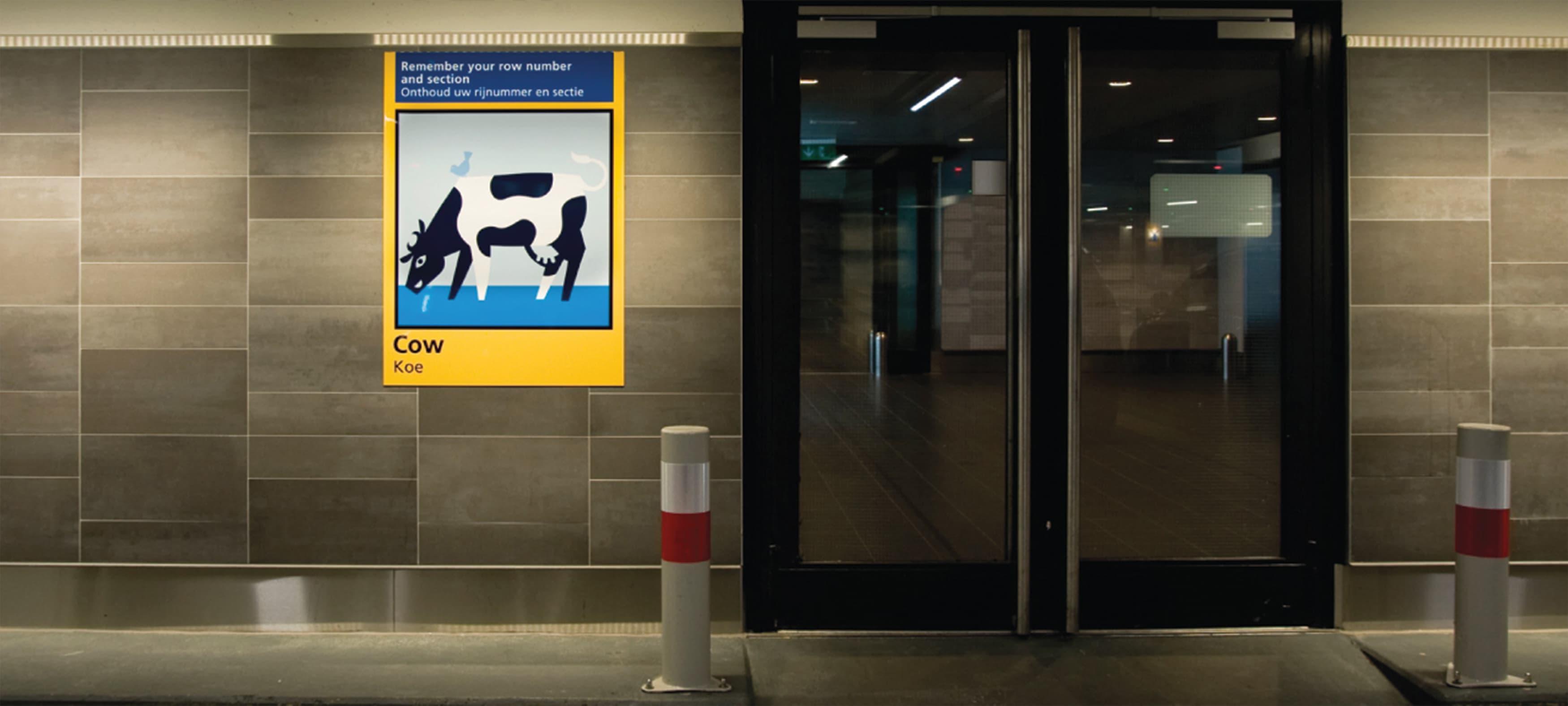 OUR SENSE OF HEARING IS NOT COMMONLY STIMULATED IN WAYFINDING SYSTEMS, YET WHEN REMEMBERING IT IS AN ASPECT MANY PEOPLE RECALL WITH EASE.
Sound evokes strong emotions and can be used in wayfinding in the same way that color is used. Children are still learning language, playing with sounds, and regularly updating their internal identification library. Incorporating sounds into an environment promotes both curiosity with new noises and pride through positive recognition. Additionally, as wayfinding experiences become more digitally interactive the incorporation of sound into designs as a tool for navigation will become more important.
The success of a project's wayfinding design and execution is magnified when considering the experience from the perspective of a child by utilizing Human-Centered Design. Asking yourself the question "can a child use this?" will always lead to stimulating solutions that engage all users and multiple senses, creating a memorable and successful way to experience complex spaces and places.
Next Article
Loading next article…