May 07, 2015 
Harry Mark, FAIA Inducted Into the AIA College of Fellows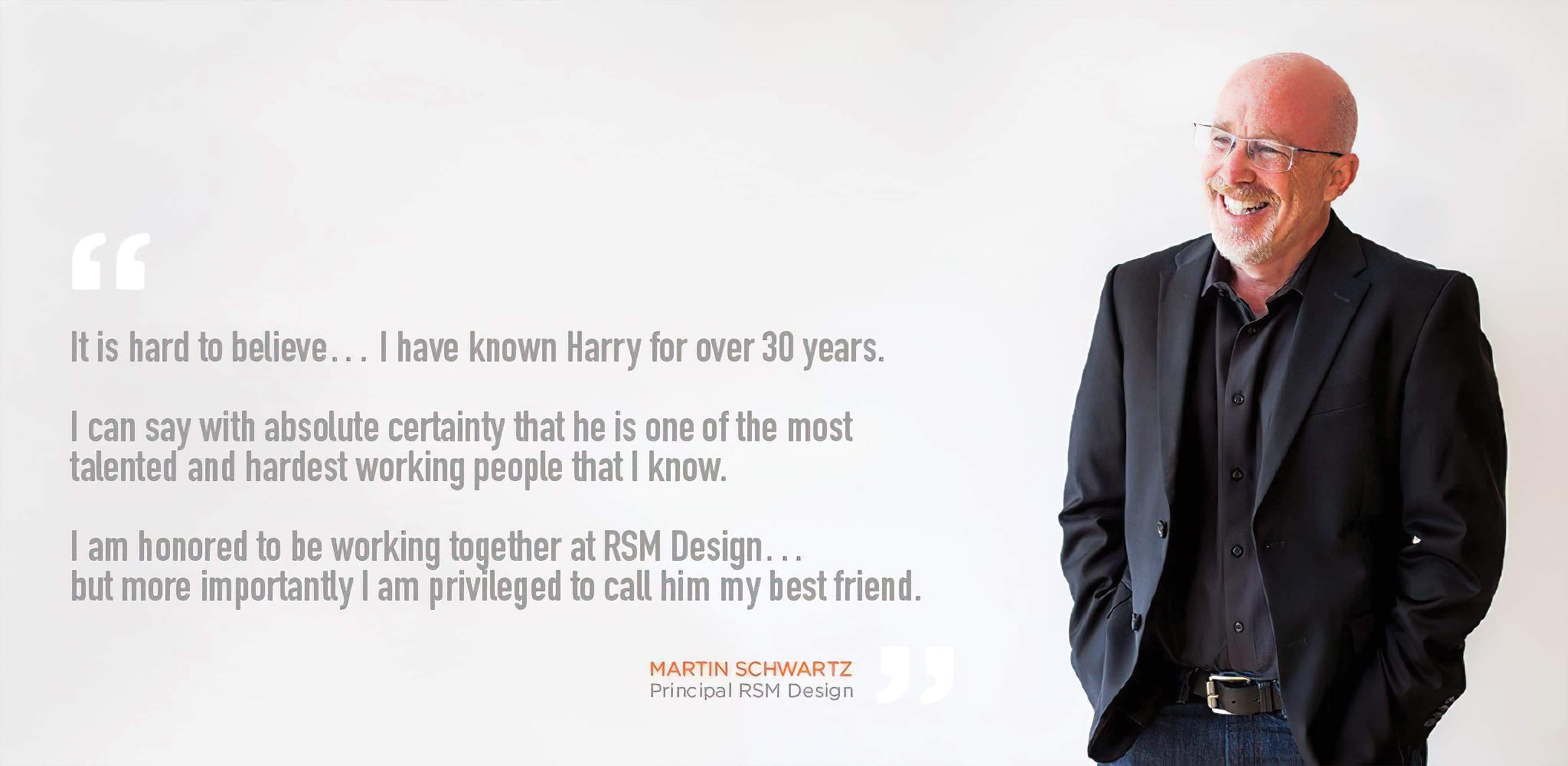 RSM DESIGN HEADS TO AIA ATLANTA TO CELEBRATE THE INVESTITURE OF HARRY MARK, FAIA
INTO THE AMERICAN INSTITUTE OF ARCHITECTS COLLEGE OF FELLOWS
For the past twenty years Harry has focused on a number of varied and unique realms…from environmental graphic design as a principal at RSM Design, to archaeology as the senior architect at the Aphrodisias Archaeological Excavations, and to architectural publication as the editor-in-chief of Architype Review. With an impeccable eye for detail and a passion for design and its impact on place, both past and present, Harry's contribution to the architectural profession is applauded by his peers in the profession, and RSM Design.
The Fellowship program within the AIA was developed to elevate those architects who have made a significant contribution to architecture and society at a national level and who have achieved a standard of excellence in the profession. The 2015 Jury of Fellows elevated 147 members this year to its prestigious College of Fellows. Out of a total AIA membership of over 85,000 less then 3% of the members are distinguished with this honor.
Harry Mark, FAIA and the 2015 Fellows will be honored at the AIA National Convention on May 15th in Atlanta.
Next Article
Loading next article…