July 22, 2018 
Five Observations from the 2018 Digital Signage Expo

Earlier this year, RSM Design attended the 2018 Digital Signage Expo in Las Vegas, which partnered with the Society of Experiential Graphic Design (SEGD), to take an in-depth look at branded environments and the new technologies that are evolving how we use signage. The conference was balanced between a day of inspiring workshops and lectures, and a day of exploring the trade show floor, which radiated light from flashing LED's, touchscreens and thinner than ever video displays. Below are five observations on new trends and exciting technologies that have held up the past few months, and are only beginning to be fully integrated into how we experience and navigate our environments.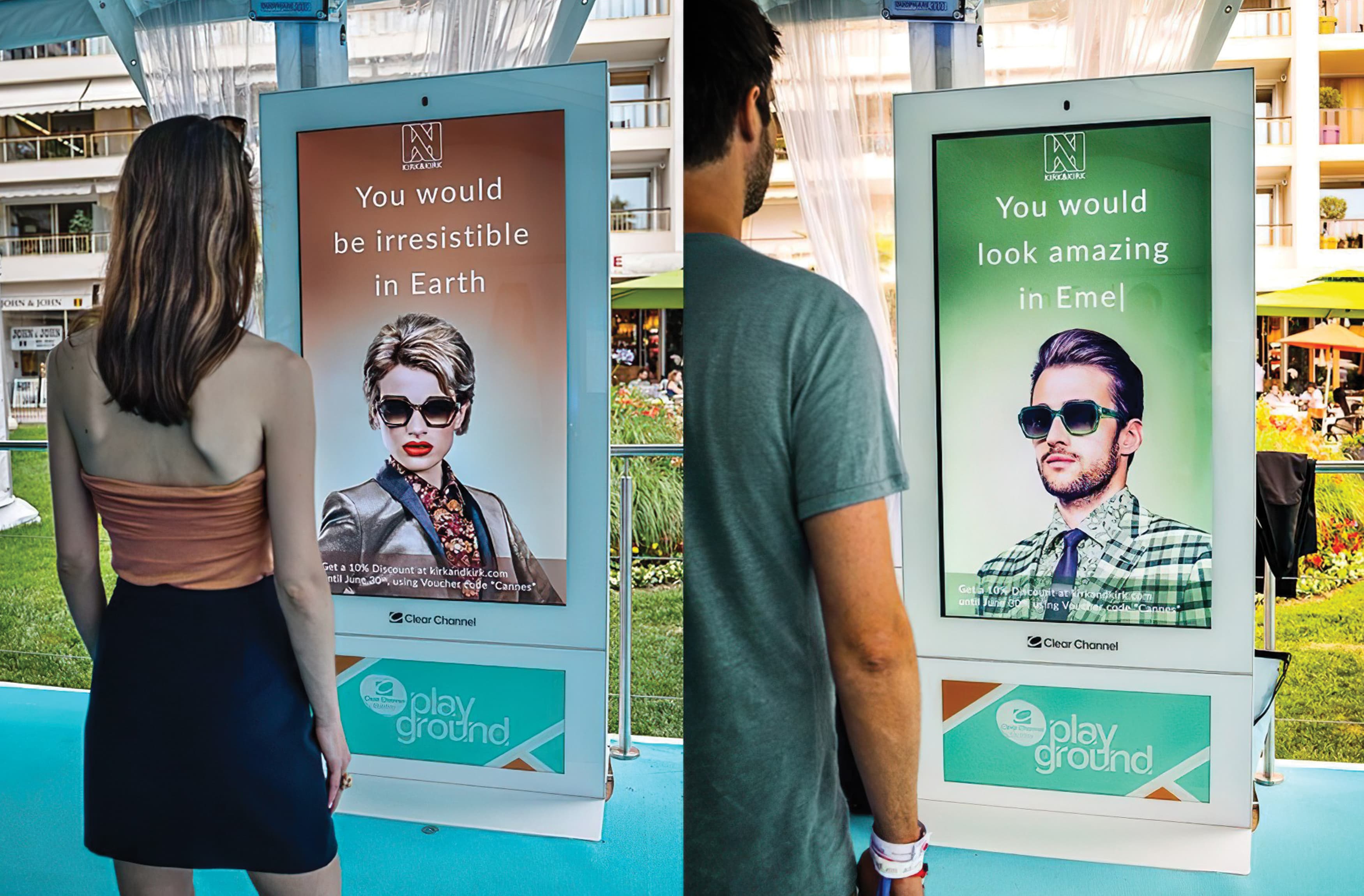 1. WE ARE BEING WATCHED
Real-time data analytics were on display at the Quividi booth that are able to quickly identify viewer's age, gender and even their mood. By combing that data with how long each person is viewing, where they are looking while they are viewing and a number of other qualities they are able to provide detailed information about the audience. Examples show digital advertising kiosks that instantly re-edit videos to respond to the age or mood of a viewer, creating a far more engaging and tailored experience.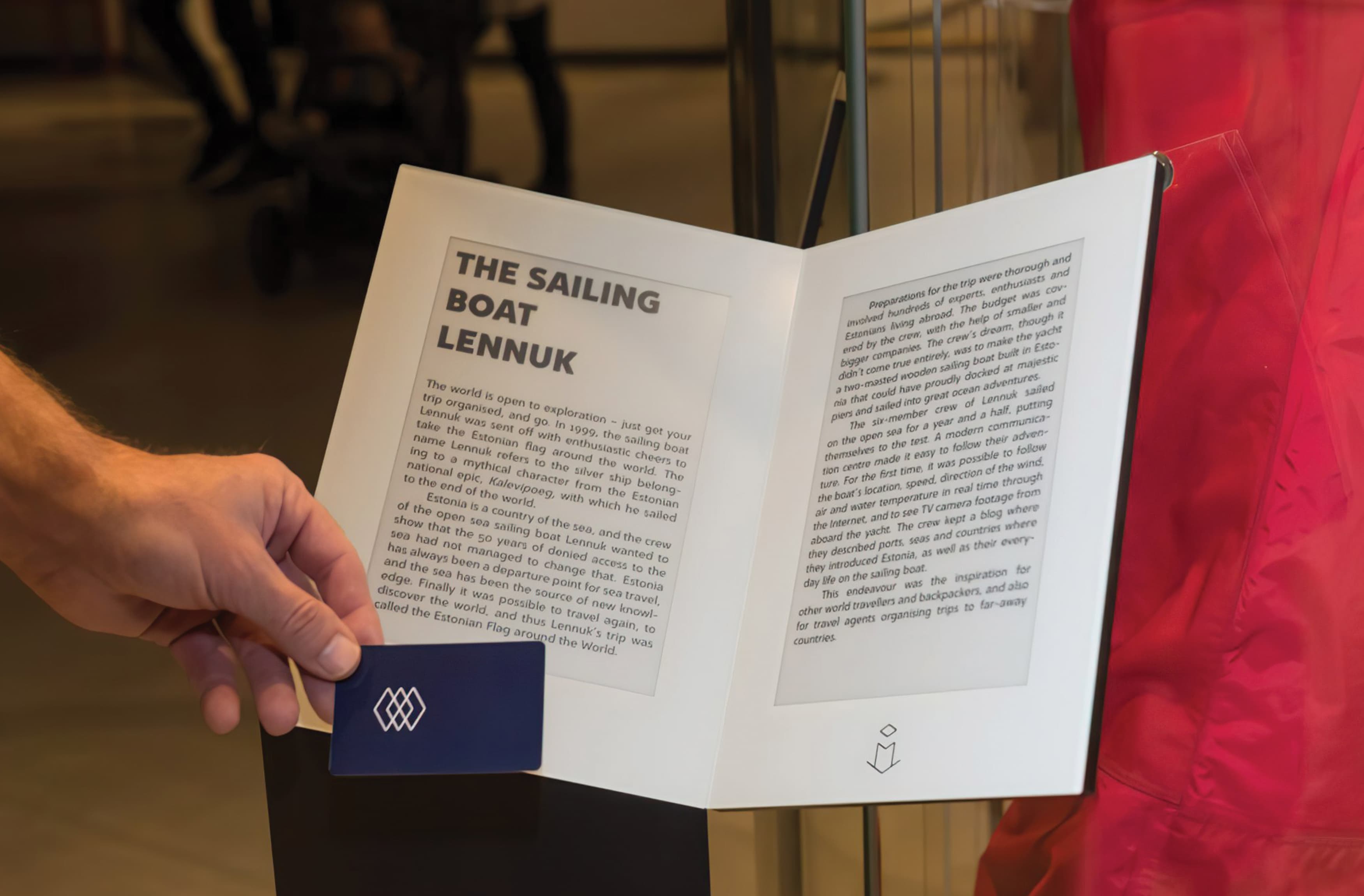 2. DIGITAL PAPER PACKS A PUNCH
E-Ink has evolved form the low resolution and contrast of the initial Amazon Kindles and now is being used as highly dynamic and flexible signage. As a result of the technology's minimal power requirements signs can operate wirelessly in atypical locations. Elegant and minimal examples were on display that functioned as dynamic door signs or menu boards. A wonderful use of the technology was implemented at the Estonia National Museum were sign messaging is able to quickly change languages to accommodate an international audience.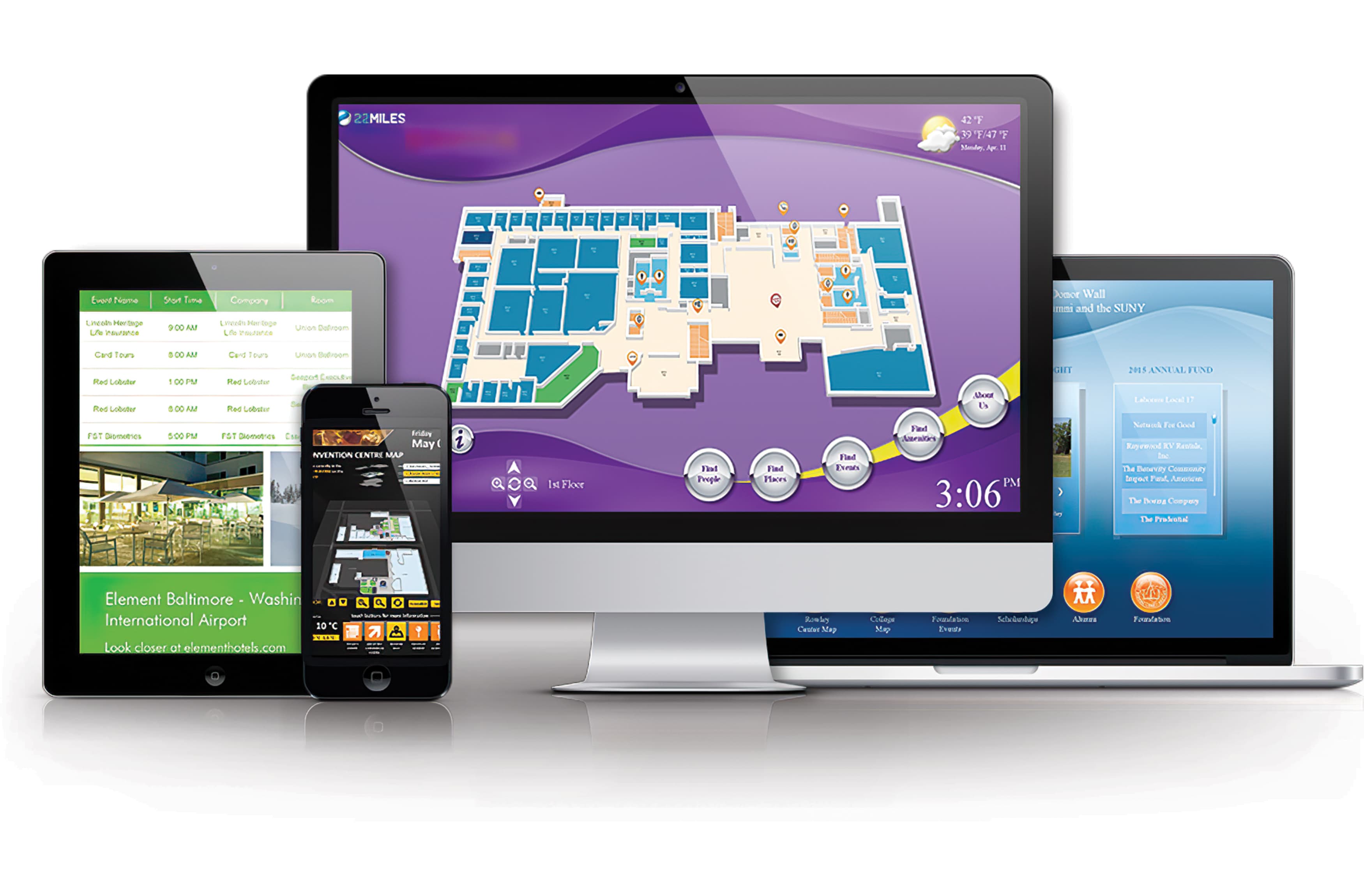 3. MAPPING FROM YOUR PHONE
Many software engineers are looking at ways to improve wayfinding by blending the use of typical directories with access to smart phones and opportunities in augmented reality. A major player in this arena is ride sharing heavyweight, Uber. In a session with SEGD, Uber Senior Designer Danielle Lindsay-Chung shared a variety of innovations they are developing to enhance the experience, improve safety and avoid miscommunication between riders and drivers. Other companies, like 22 Miles, were displaying wayfinding software applications that could automatically render pathways and preferred routes between multiple floors or buildings.
4. FLOATING HOLOGRAMS
One of this year's notable attention grabbing displays was the Hypervsn module by Kino-mo. A spinning LED propeller that creates a floating holographic like image and can be tiled to create large and flexible wall applications. The video effect was surprisingly bright and sharp for a variety of highly rendered animations.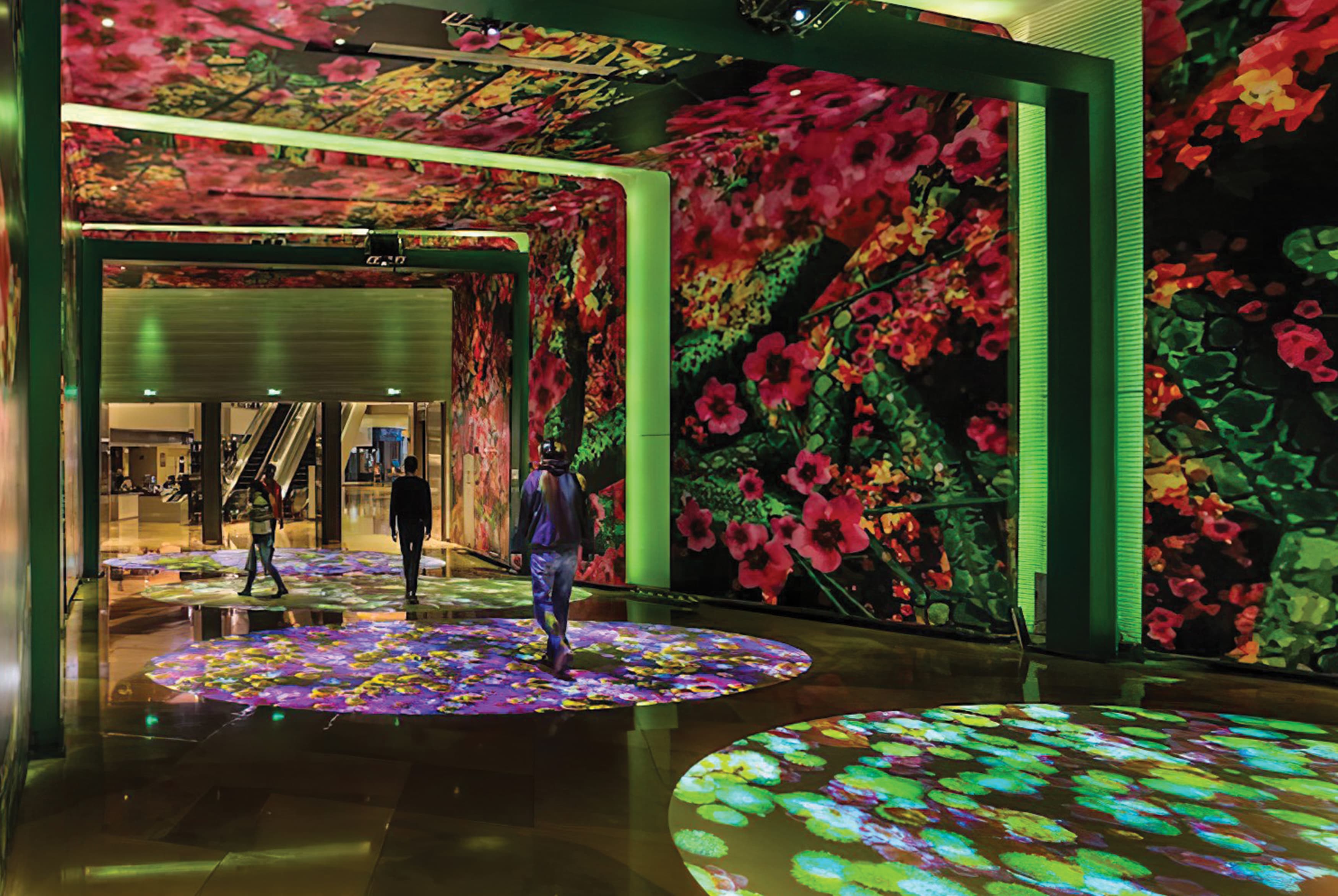 5. PROJECTING SCREENS ANYWHERE
Projection technology has increased considerably, creating brighter, sharper graphics at lower cost than ever. Companies like NEC were showcasing high power laser projection uses that can transform an entire space with motion and graphics that envelop the walls, ceiling and floor. Projection can turn otherwise static architectural elements into moments of surprise or an opportunity for signage without the need for mounting or fabricating a sign panel. With well concealed interior placement, video can be projected onto an exterior glass surface to create high impact visuals that are translucent and maintain visibility into a store or lobby.
The integration of these digital technologies will continue to revolutionize how we find our way, making it easier and more flexible. Navigation will continue to evolve based on the blurring of virtual and real world experiences and advertising will be more targeted than ever based on what information of ours is being constantly shared. As designers shaping how these opportunities will get realized, RSM believes it important to test and prototype often and through a variety of guest touch points. A multi-faceted approach that engages guests and enhances each visit will take careful consideration and curating. With the help of the right design team, a well-executed program will be seamlessly easy to use, creating a sense of wonder and delight as well as providing a truly responsive system that adjusts and adapts to every guest's needs and desires.
‍
CORY CLINTON, SENIOR ASSOCIATE
Cory Clinton is a signage and wayfinding specialist looking to the future of the industry. His passion for groundbreaking design and intuitive navigation has inspired award-winning projects over his years of experience in branding and the built environment. Cory is actively helping to shape the implementation and innovation of digital signage and technology at RSM Design, and his contributions include:
– Developing an RSM Design digital signage task force
– Curating a weekly forum for RSM Design inspiration
– Actively participating in SEGD and other professional networks
– 15 years industry experience

Next Article
Loading next article…