April 01, 2010 
Meet Christy in Tuscon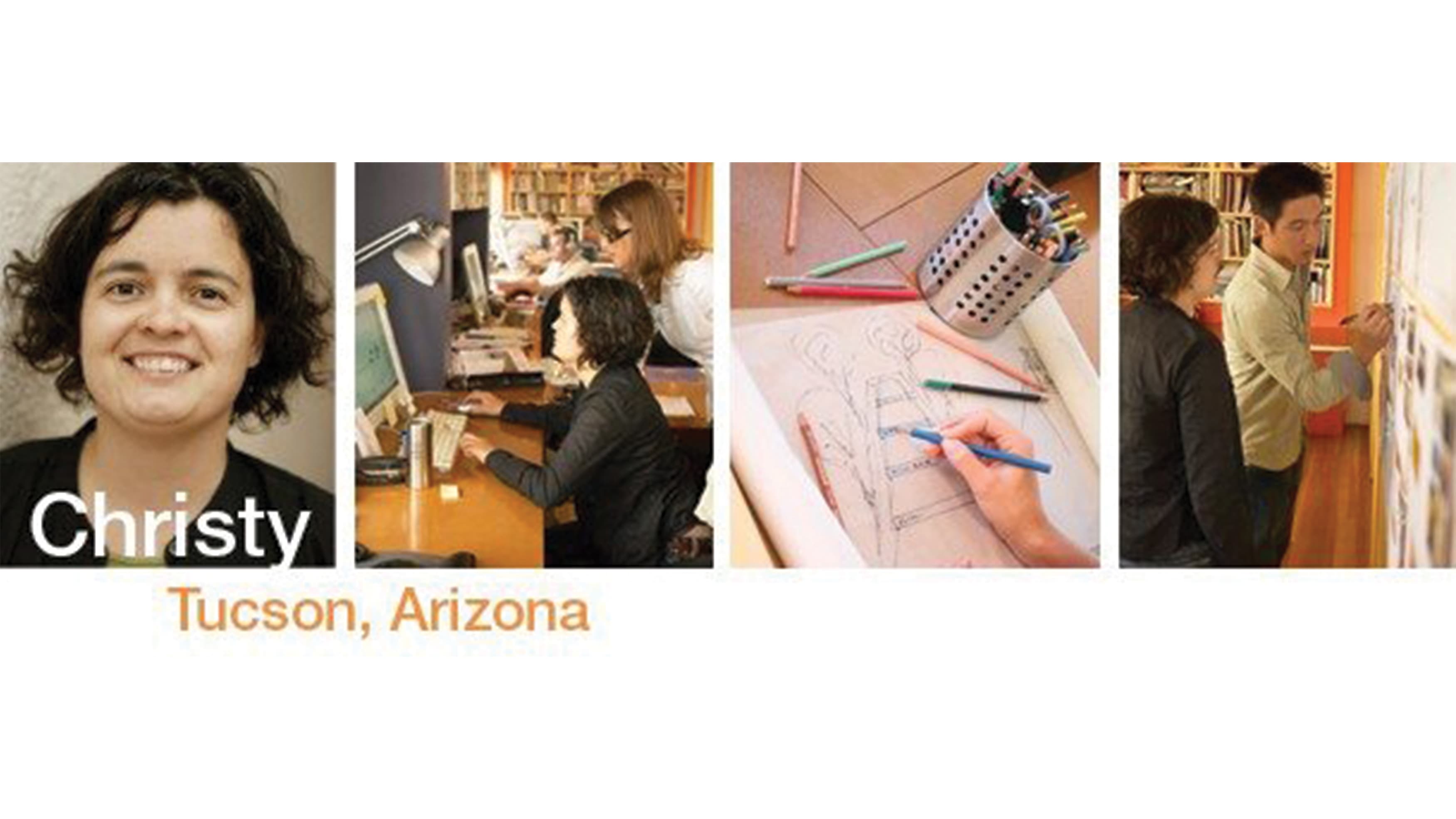 In addition to the new international offices, RSM Design is also introducing its already established Arizona office. As the director of the Arizona Office, as well as, a senior designer at RSM Design Christy Montgomery brings eight years of experience to the table with a focus on branding and concept development. In addition to her design work with architectural graphics and signage, she puts her social science background to work connecting the dots from our clients to their end users. Her design methodology uses both data-driven analysis and creative thinking to build brands, brand narratives, and more meaningful connections.
Her work streamlines the process from vision to schematics, through sketching, drafting, analytics, design and research skills. She has worked on a broad range of commercial and non-profit projects for domestic and international clients with a focus on applications for the built environment.
Her dedication to placemaking spans from the whimsical to the practical. She is quick to adapt to new challenges and is working closely with RSM on the development of new tools for clients that blends "clicks and bricks." She deeply believes that experience has the power to create memories, alter behaviors and enrich the daily lives of our communities. She is driven by a passion for "experience design" that continues to push the boundaries and definition of environmental graphics design.
Christy has worked with property development teams at Shea Properties and Shea Homes on two large mixed-use base realignment projects that imagine entire communities from naming and logo design to the details of a historically-inspired park. She has designed standard manuals for California college campuses, technology parks and library systems. Her solutions are as varied as the project she works on and her inner librarian is committed to finding the perfect match between client goals and the target audience.
‍
Next Article
Loading next article…