July 29, 2019 
Chicken and the Egg Ribbon Cutting at NoMa Gateway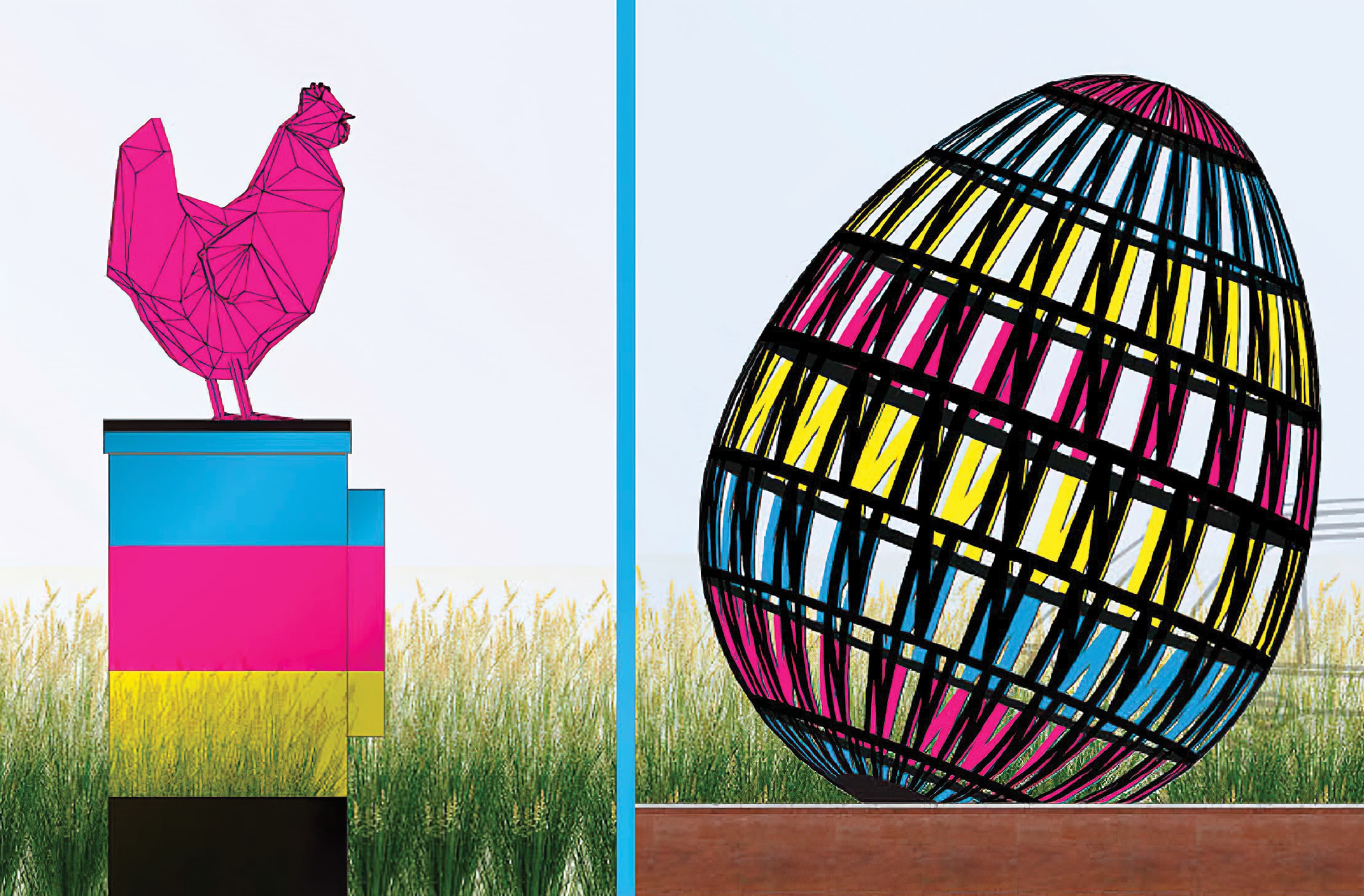 We are excited to announce the ribbon-cutting ceremony for the first NoMa Gateway art project that was designed by RSM Design for the NoMa neighborhood in Washington, DC. The event will be on Thursday, August 1, 2019, at 6:00 pm. The art installation The Chicken & The Egg is located at the intersection of N Street and New York Avenue NE in Washington, centrally located and close to our Nations' Capital building. The installation is located at one of the most important decision points in this area where many significant monuments are situated within a very dense and culturally rich area.
The Chicken and the Egg is inspired by the history of the NoMa neighborhood, a playful comment on the conundrum of ongoing change here, and suggestive of the role that transportation (of both goods and people) has had in those changes: Union Station opened in 1908, and Union Market Terminal, D.C.'s primary wholesale market, was part of the commercial development wave that followed. In 2004 a new Metro station opened and in the years since the area has become denser, more vibrant, and further mixed-use. The cyan, magenta, yellow, and black (CMYK) colors used are indicative of the area's history in printing.
RSM Design also had the wonderful opportunity to design street pole banners for the NoMa neighborhood.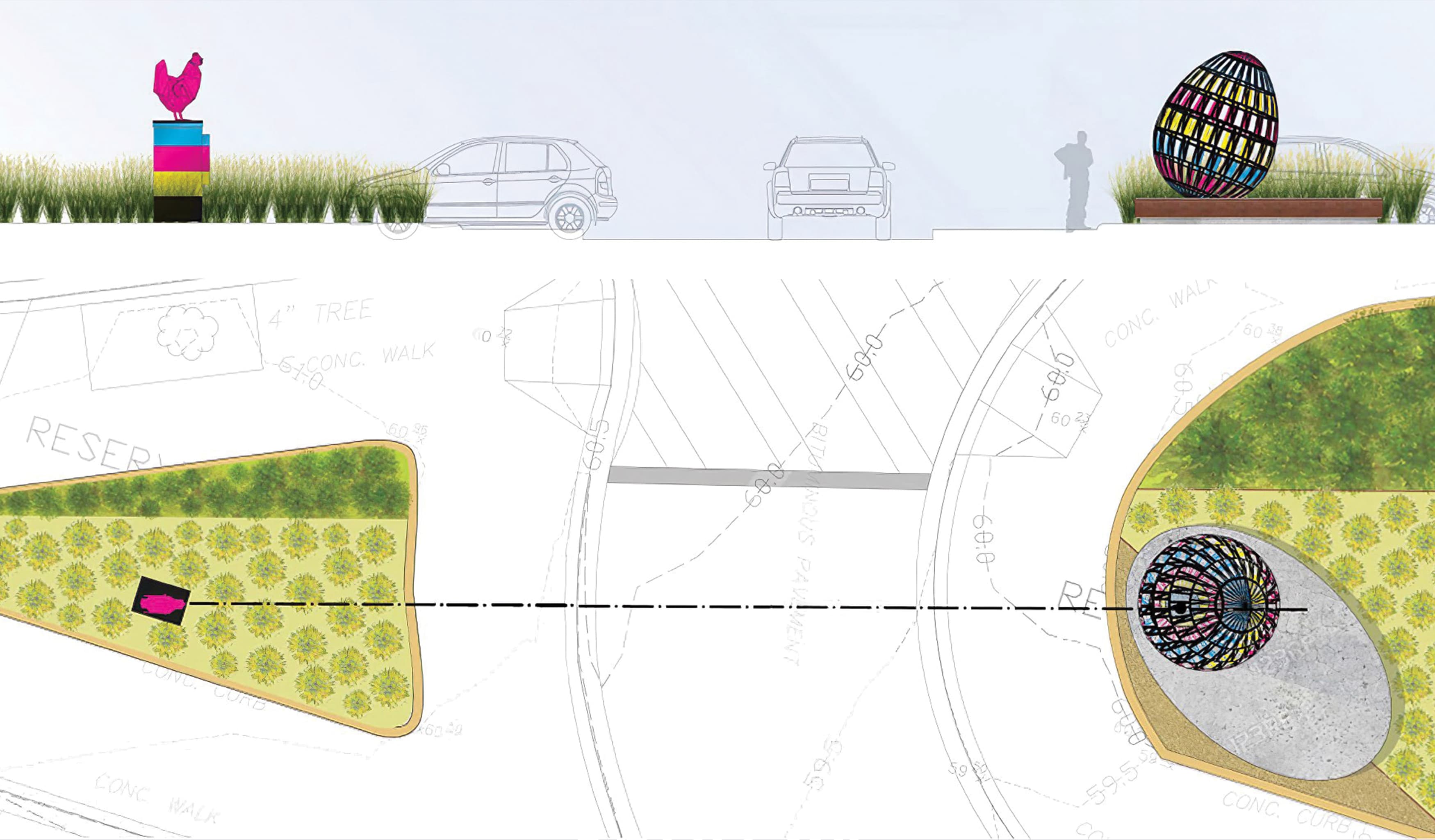 Next Article
Loading next article…