December 17, 2019 
2nd & PCH Grand Opening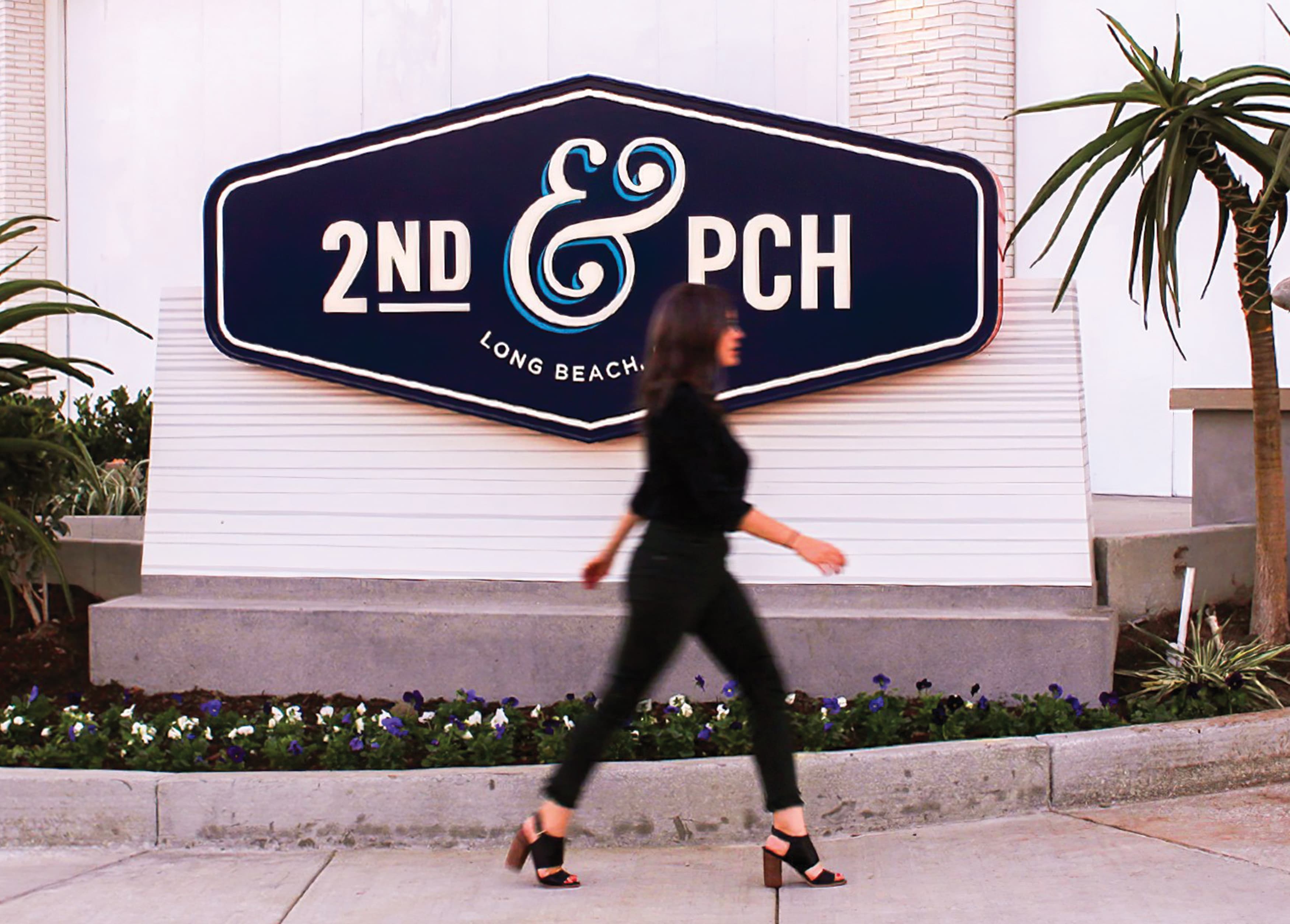 We are grateful for this opportunity to collaborate with all of the engaging creative teams on 2nd & PCH. CenterCal has been wonderful to work with as they continually push the boundaries to create something new in every project. RSM Design had the pleasure to develop the initial naming and branding of 2nd & PCH and to design the signage and wayfinding systems throughout the site, including parking. We worked with CenterCal and Architects Orange to transform our collective vision into a walkable, inviting and lively coastal experience.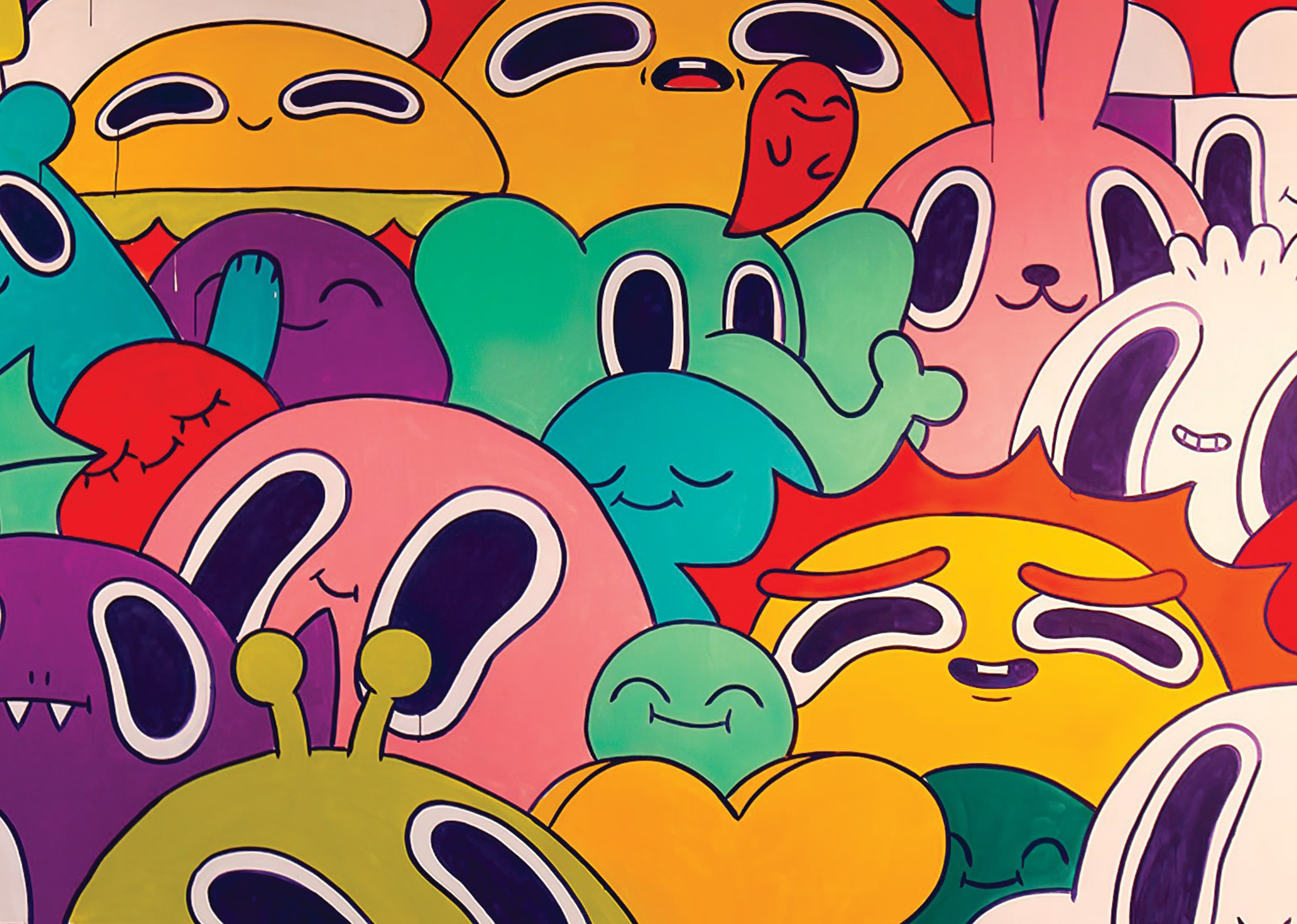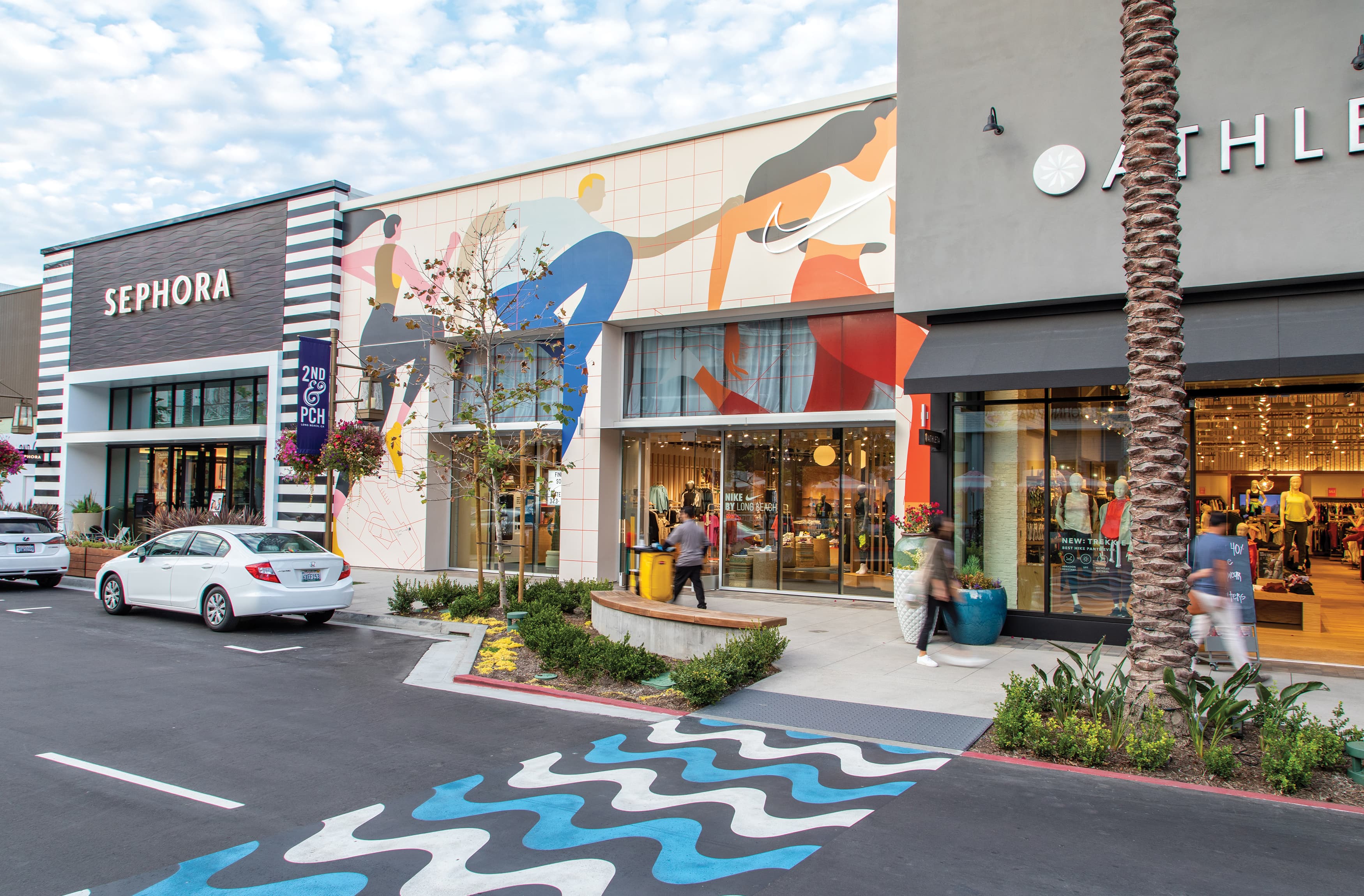 With the project's proximity to Long Beach, the CenterCal team wanted to incorporate distinctive local character into the project and pushed to integrate unique and artful moments into their space through public art and placemaking. They curated beautiful mural installations through Pow-Wow Long Beach, a street artist community. Tenants were allowed to expressively paint their facades such as the Nike storefront mural which focuses on women's performance products. CenterCal also requested that the signage contain "hidden" whimsical moments such as a "wink" face on the back of the vehicular directional or welcoming messages such as "We're happy you're here." Thoughtful curation of unexpected and delightful moments truly transform retail environments like 2nd & PCH into destinations for people to enjoy and connect.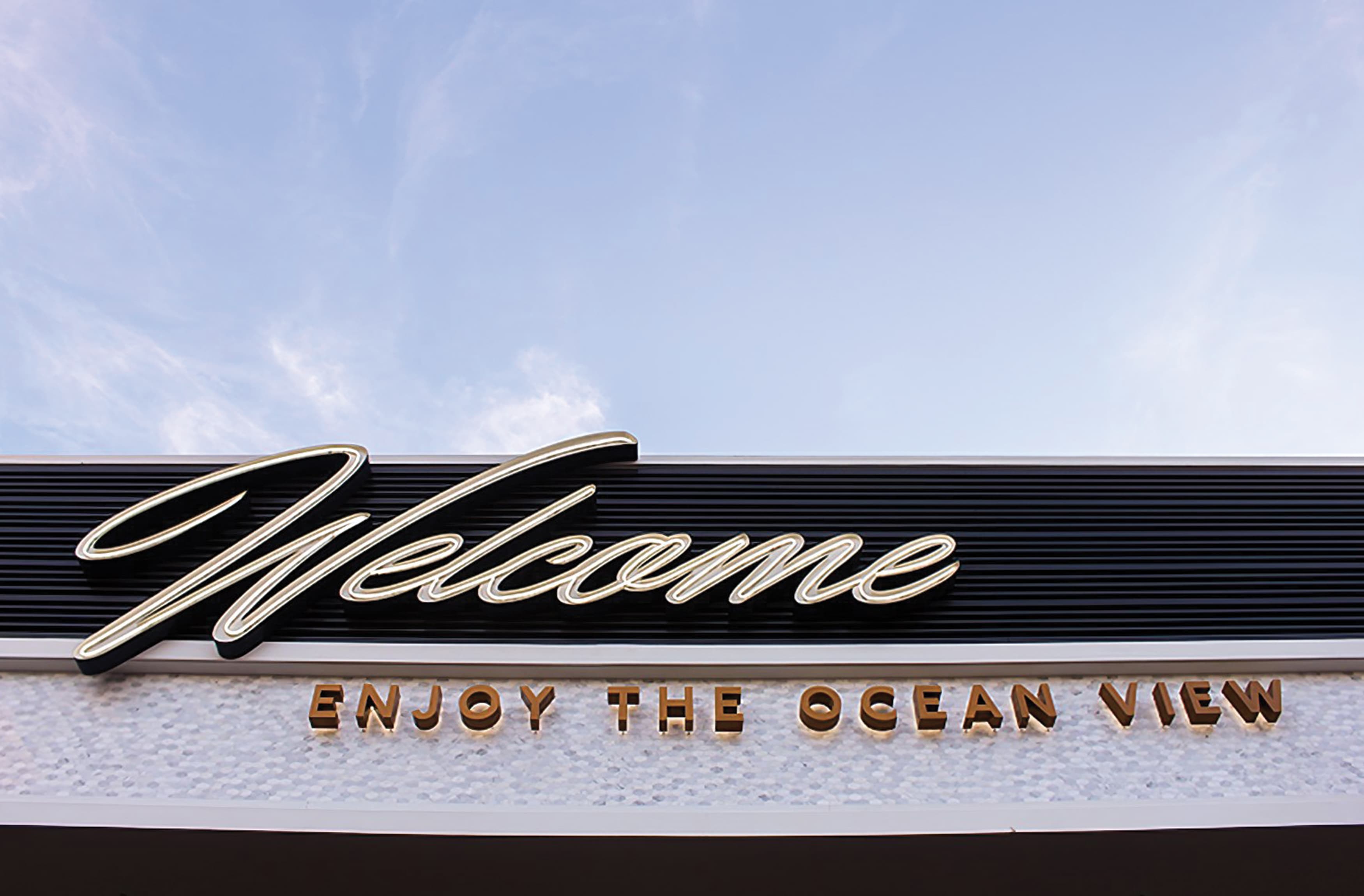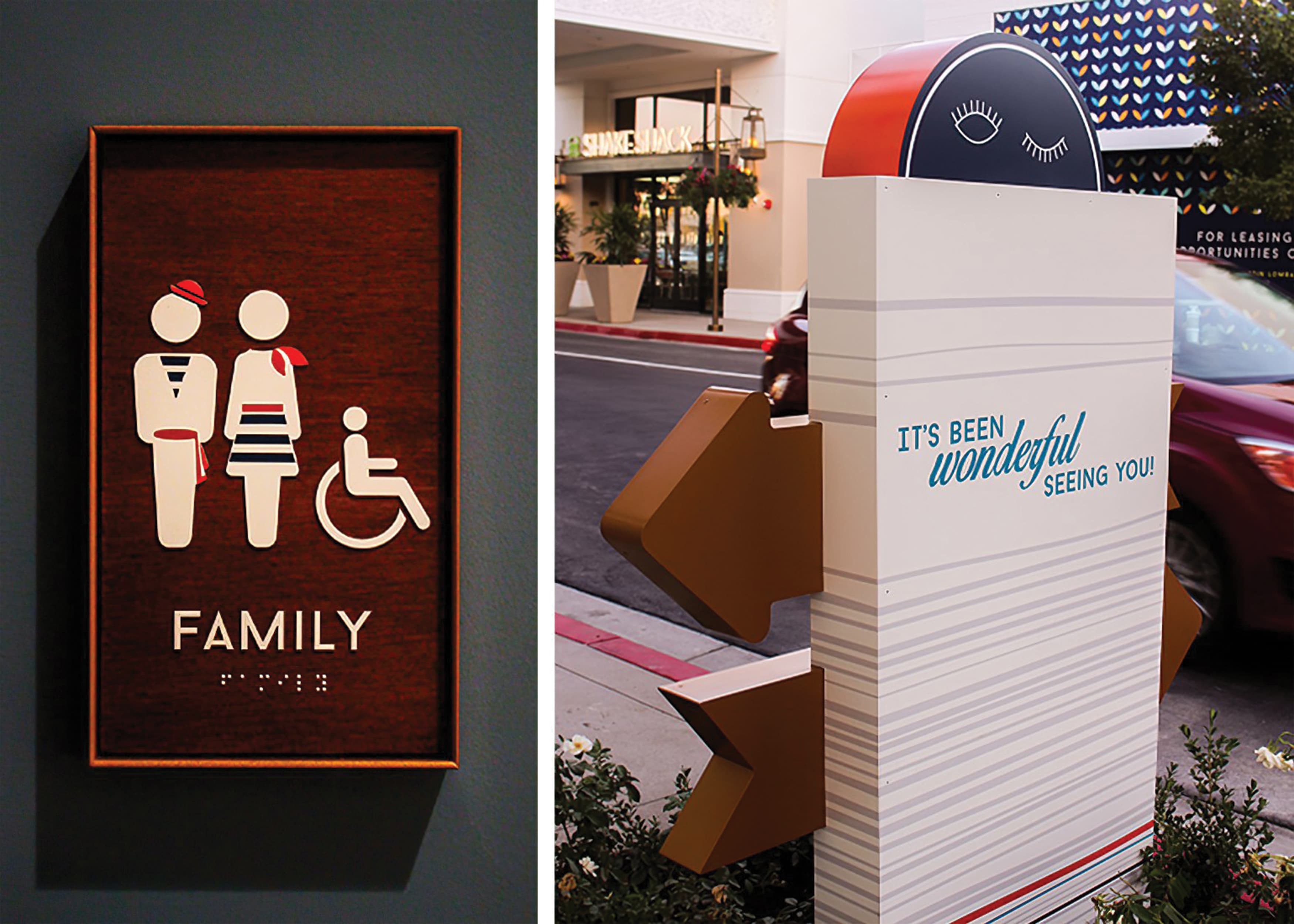 When the sun starts to set, new life emerges. 2nd & PCH takes advantage of vantage points such as the beautiful views over the Alamitos Bay Marina by facing several restaurant patios toward the ocean creating a wonderful sunset rooftop atmosphere to enjoy an evening out. Candlelit street lamps create a walkable streetscape and clean digital directories keep patrons in the know of current events and store locations. The use of neon on the building exterior signage emphasizes the energetic retail environment while maintaining a sophisticated quality through the typographic details, perfect for this area of Long Beach.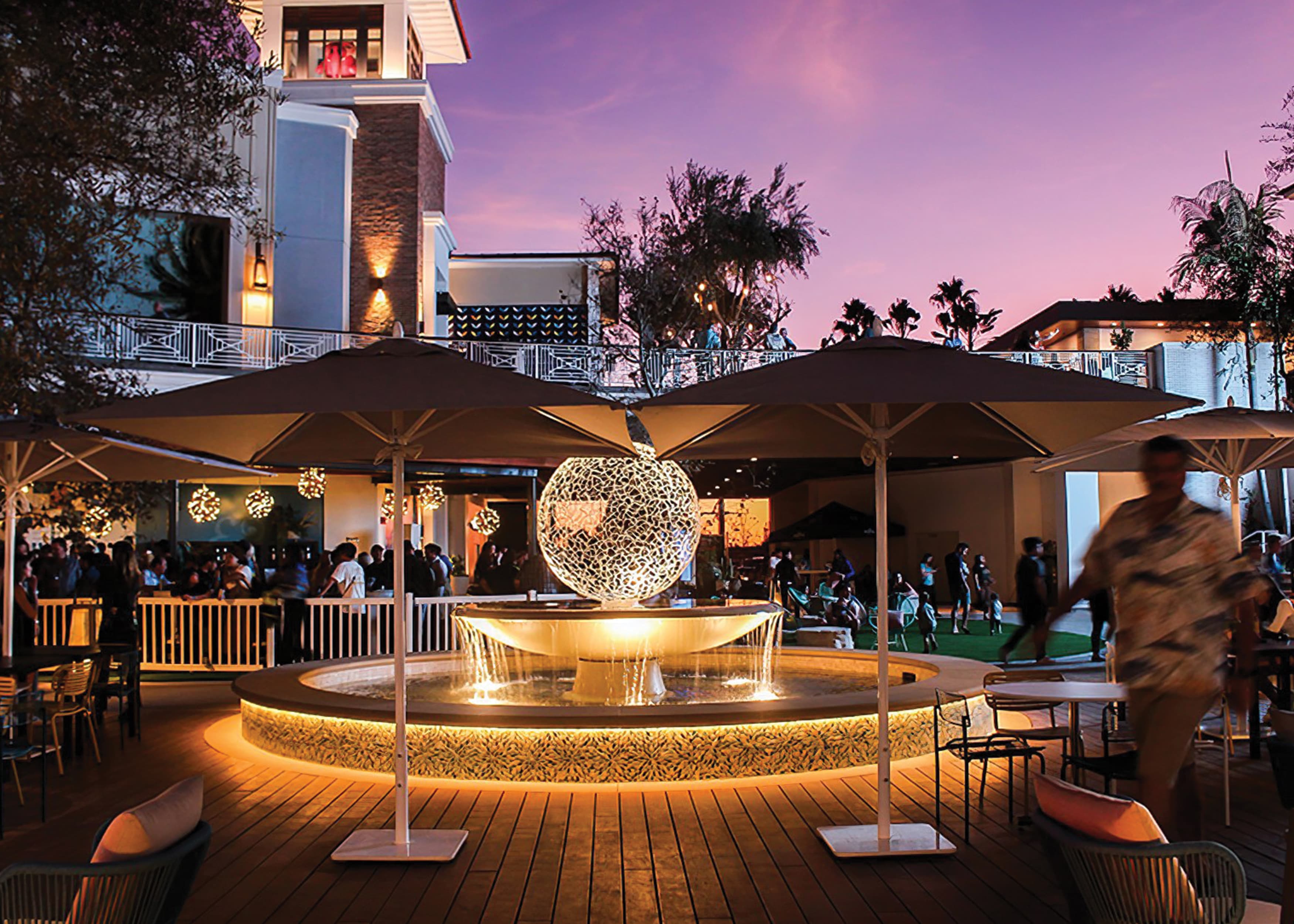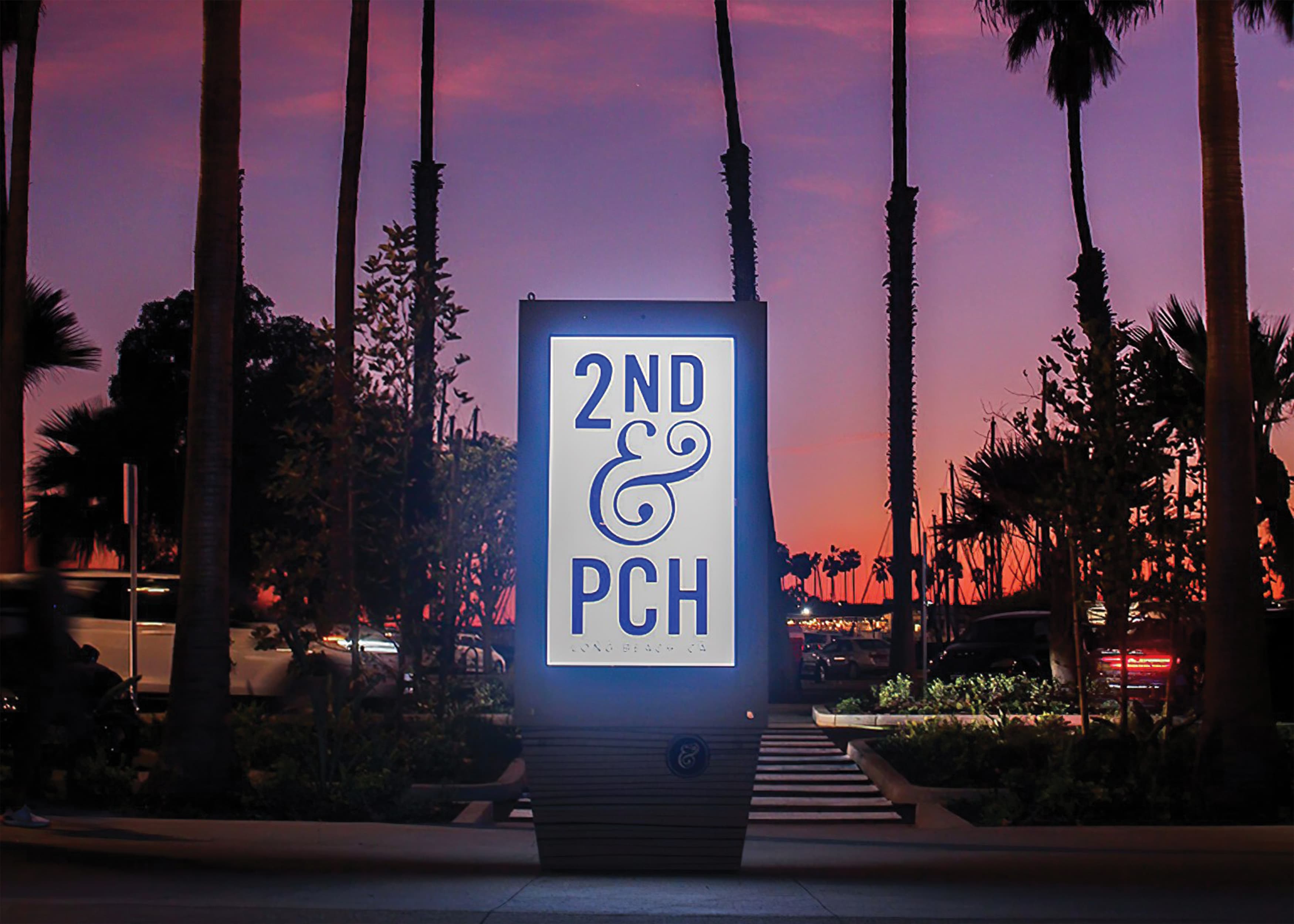 We were thrilled to see the architecture and signage finally come to life after living on-screen throughout the design process. It's the small details that breathe life into the project and tie it all together, and it's the memorable whimsical moments that keep you coming back.
Kate Gilman, RSM Design
Read more about the grand opening:
The Grunion
OC Breeze
Long Beach Business Journal
Next Article
Loading next article…