October 18, 2018 
What is Wayfinding? Part 4: What's Next in Wayfinding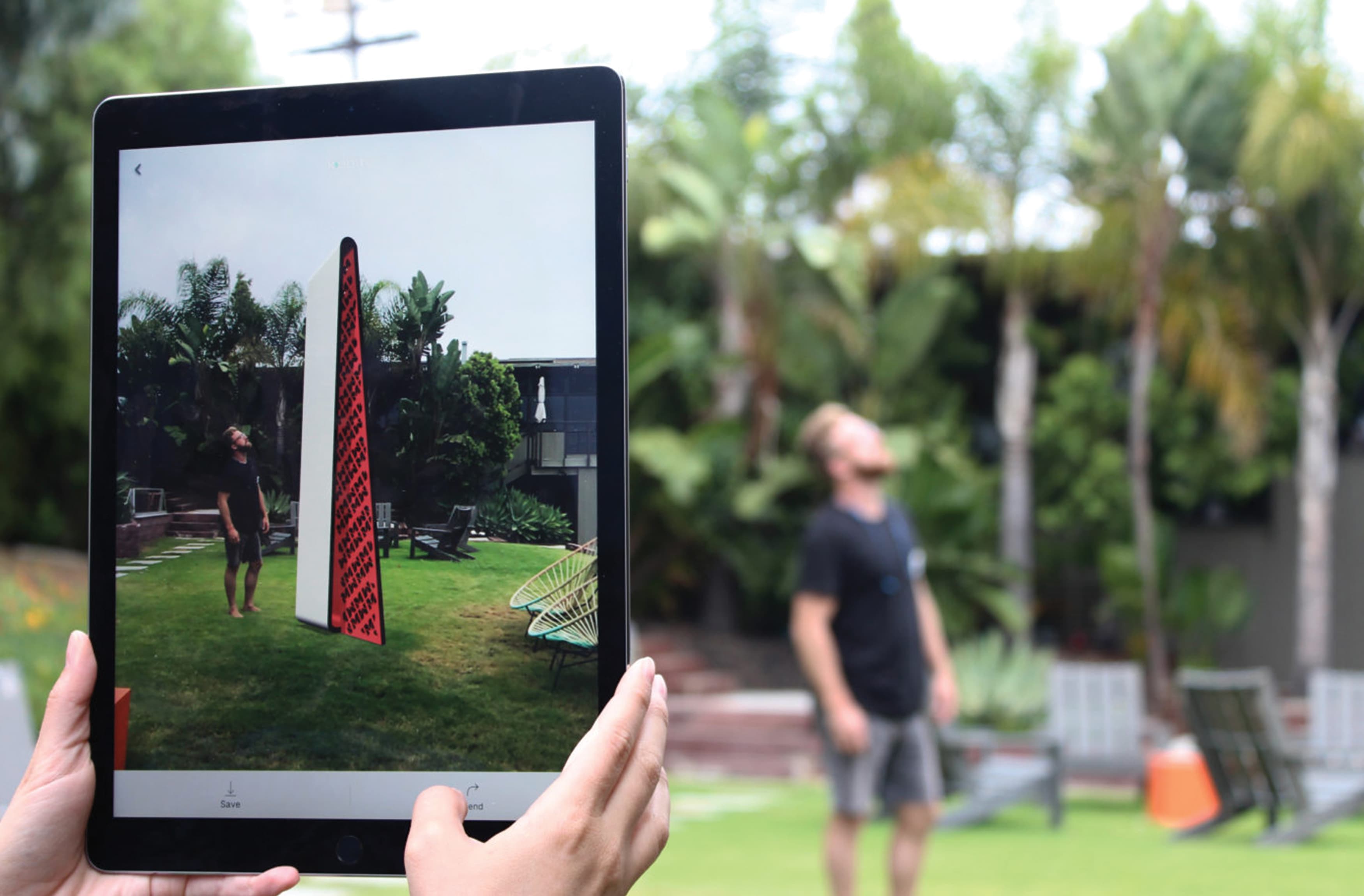 This is Part 4 in a 4 part series called What is Wayfinding? You can read Part 1 here, Part 2 here, and Part 3 here.
Although we are seeing great strides in the application of technology to wayfinding, it is clear today that there is much room for expansion and improvement in this field. The emergence of the smartphone and the Global Positioning System (GPS) have put powerful wayfinding tools into the hands of almost every person on the planet. Companies like Google have given us incredibly informative maps and images for use in navigation. In vehicular wayfinding, these tools are very competent; one can enter a destination in an app like WAZE and seconds later be given a choice of routes and an ETA. The technology updates in real time, making route and ETA adjustments on the fly. What was once a process of using a printed map, knowledge of past experiences and a series of educated guesses has been replaced by the Certainty brought on by technology. In the past, the most stressful part of vehicular wayfinding was the unknown: What time will I arrive? Will an issue arise causing a delay?

For the pedestrian, these type of tools are comparably slow to arrive. Virtual and augmented reality have teased with prototype examples of wayfinding information layered onto live images of the built environment. The observer is led, in real time, through a sequence of decision points along the path to a destination. Real working examples of this type of technology are difficult to find, however. The implementation of these systems presents project teams with major obstacles to overcome in both planning and cost. The foundation required for this type of system lies outside the boundaries of most real estate development projects. Software development is seldom budgeted for in the beginning stages of a project and the long term maintenance of these types of systems creates uncertainty in financial planning. Additionally, software designers are not likely to be part of the architectural project team which creates more uncertainty. But here too, Google is making an impact. Google Indoor maps presents the opportunity for owners to partner with Google in creating maps and diagrams for the indoor environment.
The Mall of America in Minnesota has done just that. With over 42 million annual visitors, the facility is Minnesota's biggest tourist attraction. Forty percent of those visitors come from out of the area so navigating the 4.2 million square feet of retail, restaurants and attractions for the first time presents real wayfinding challenges. Lisa Grimm, MOA's Digital Brand Manager says "We are interested in providing enhanced layers of usability for guests, and guest experiences are of primary importance. With the visitor numbers and square footage we have, there are several different problems we try to solve and address for our guests–and there are different fluency levels for them." In this case, an existing facility is able to get over the technology gap through the partnership with Google which eliminates many of the uncertainties in both implementation and maintenance. For now, the use of the digital solution acts as a layer in addition to the traditional signage wayfinding system. As Grimm points out, today there are varying levels of fluency for this type of solution so both are required.
Will we see the traditional signage system fall away as the digital solution gains more traction – both in implementation and adoption? How, where and why will the next revolution in wayfinding take place? Three sectors seem likely to incubate the movement: Retail, Health Care, and Transportation. Retail brings the promise of sponsorship dollars which addresses the issue of cost in the development of digital solutions. The Health Care sector is undergoing rapid expansion as the baby boomers arrive in their golden years but will they, as a group, value the addition of digital wayfinding solutions? Will Transportation give us the next big leap in digital wayfinding? In the past, transportation has pushed boundaries of wayfinding but the pollination of government and digital solutions rarely yields optimal results. It seems highly likely that digital solutions for wayfinding will become more ubiquitous over time. The questions lie in how and when.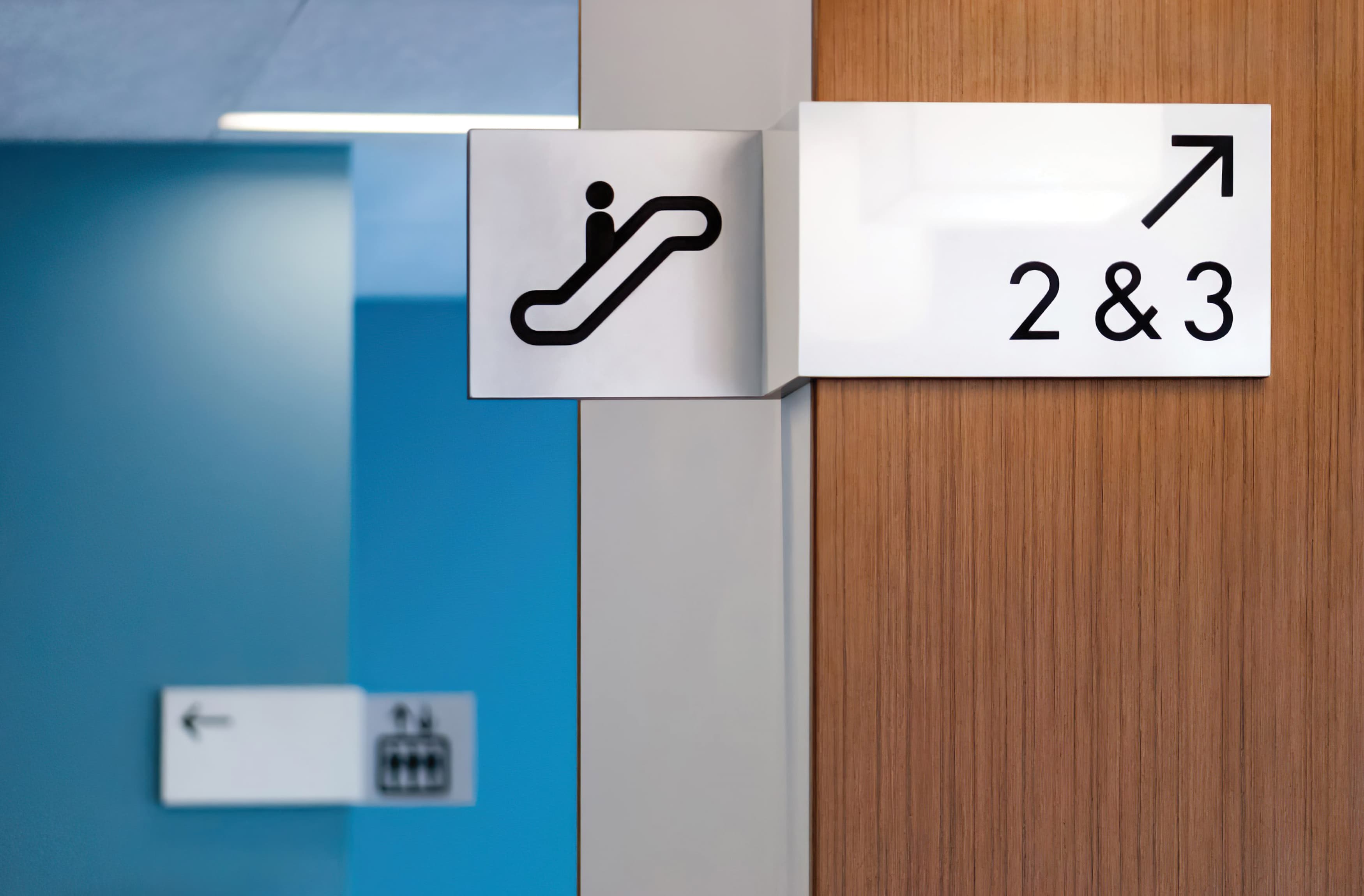 Wayfinding is a critical part of our everyday modern experience. In built environments, layers of wayfinding systems occur simultaneously – sometimes overlapping and at other times leaving big frustrating gaps. And while many people use the terms wayfinding and signage interchangeably, wayfinding systems are actually aggregates of architecture, lighting, landscape, art, and yes, signage systems. The consistent cues identified by Lynch as the lifeblood of wayfinding can be planned and designed into many aspects of the environment and environments that rely on signage alone for wayfinding are bypassing many of the most effective wayfinding tools available.
The environments in which we find ourselves are communicating on many levels. As wayfinders we've learned to filter the cues from the environment; to listen to the architecture, the landscape, the lighting and the sign systems. We've learned to see the relationships between these elements and to understand their cumulative message. As wayfinding design evolves further and becomes more intentionally woven into the environment, we may actually begin to see traditional wayfinding cues – the signage system – become less significant as other features begin to take on more responsibility.
Next Article
Loading next article…